The Untold Truth Of Dan + Shay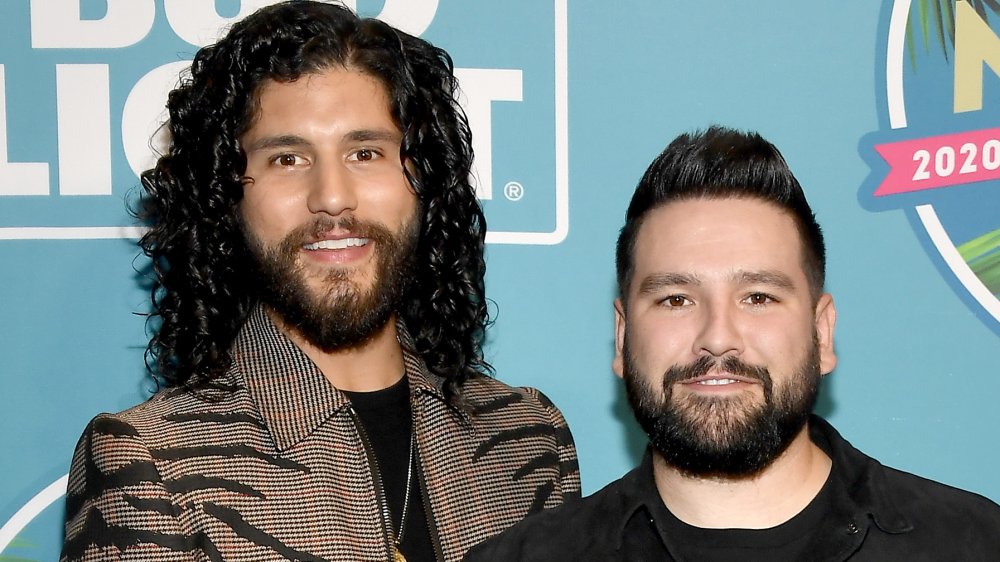 Frazer Harrison/Getty Images
It's entirely cliché (and literal) to say that listening to country duo Dan + Shay is like music to your ears — but that's not gonna stop us from doing it. Their harmonies — particularly on tracks like their breakout hit "Tequila," and the wedding-ready "Speechless" — are absolutely gorgeous. They skyrocketed to fame on the country music scene rather quickly, dropping their first two albums between 2014 and 2016 and touring with the likes of Blake Shelton and Hunter Hayes. But it was their 2018 self-titled record that contained the aforementioned songs which helped them cross over to pop radio.
Of course, their mainstream success was undeniably bolstered by their manager, Scooter Braun, who, as you might know, also manages Justin Bieber, Ariana Grande, Demi Lovato, and more. Dan + Shay even collaborated with Bieber on the 2019 track, "10,000 Hours," which dominated four of Billboard's Country Charts at once. As of this writing, the song's accompanying music video – which also features all three singers' wives – has more than 169 million views on the platform.
The two may be living high on the hog now, but there's nothing better than a good origin story. Let's go back to ~where it all began~.
Shay Mooney jump-started his career by working with ... T-Pain?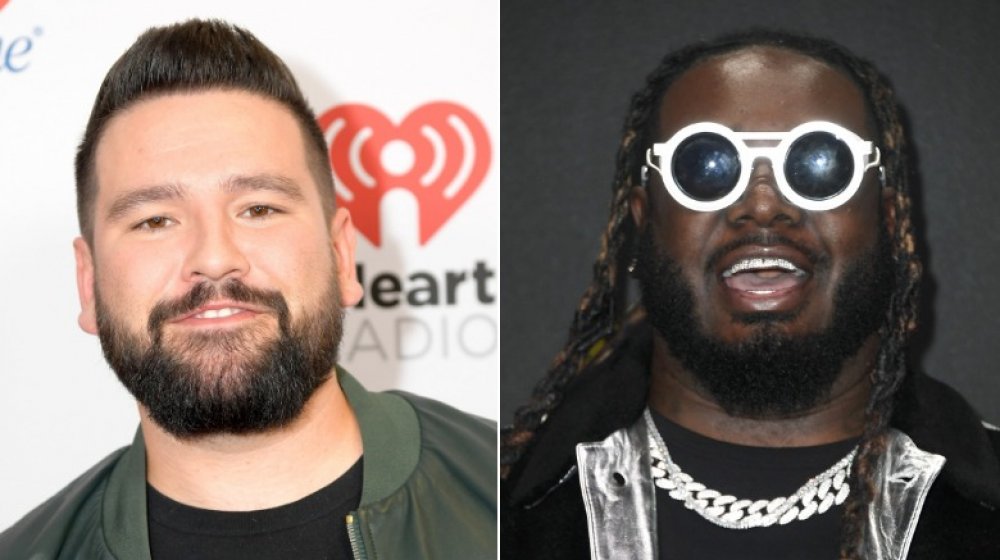 While you may not think that R&B and country would necessarily mesh well for a successful collaboration, T-Pain and Shay Mooney made it work, as evidenced by their smooth track "Let You Go," which they recorded at the beginning of Mooney's career. As the singer tells it, he was still in high school when he was approached by T-Pain after connecting with one of his backup dancers.
"I'm in this back room at a movie theater FaceTiming T-Pain," Mooney recalled on Bobby Bones' podcast, the BobbyCast. "And he was like, 'Hey, I want you to come to Memphis. We're playing a show there.' It was him and Chris Brown. 'I want you to come and play with us and do the whole deal.' So, I was just like, 'Yeah!'" Mooney — who once labeled himself as "a redneck in an urban world, per CNN Radio – was then signed to T-Pain's Nappy Boy Entertainment label.
The "Buy U A Drank" singer praised Mooney's songwriting skills on CNN Radio, sharing, "This guy writes a song in three seconds. ... That's a diamond in the rough right there." However, things changed once Mooney moved to Nashville and met Dan Smyers.
Dan + Shay were broke AF when they started out together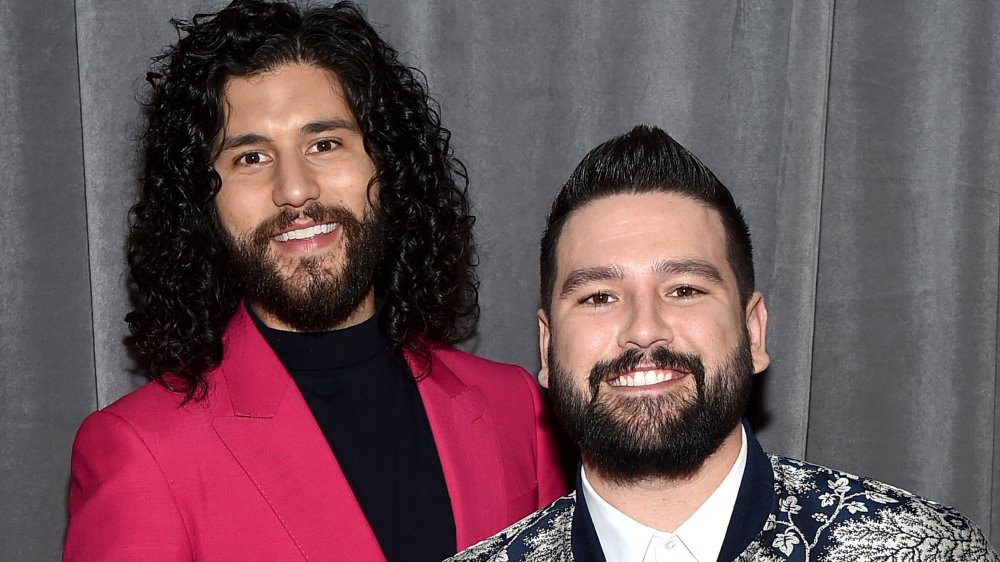 John Shearer/Getty Images
Just before Shay Mooney wrangled his way out of the deal with T-Pain, he met Dan Smyers in Nashville at Smyers' rather interesting house party. "We didn't have enough money to pay for heat, so I went to a thrift store and bought every sheet in the place and built a tent in the living room," Smyers recalled to Taste of Country in 2014. "We just all huddled around, like 'Nashville is awesome!'"
Smyers revealed that he would work some (seriously) odd jobs around town to earn some cash. " ... I was like doing research groups," he told the country outlet. "I was taste-testing pizza, which was pretty nice because I didn't have any money to eat ... [i]t was like $25 for an hour and they had leftover pizza and I'd be like 'Hey, you mind if I take a couple of those boxes?' I'd take 'em and I'd eat 'em."
Hey — no one ever said that the road to success would be easy. For Dan + Shay, it just happened to involve a lot of pizza. Not a bad start!