Real Estate Expert Reveals What Harry And Meghan's Santa Barbara Neighborhood Is Really Like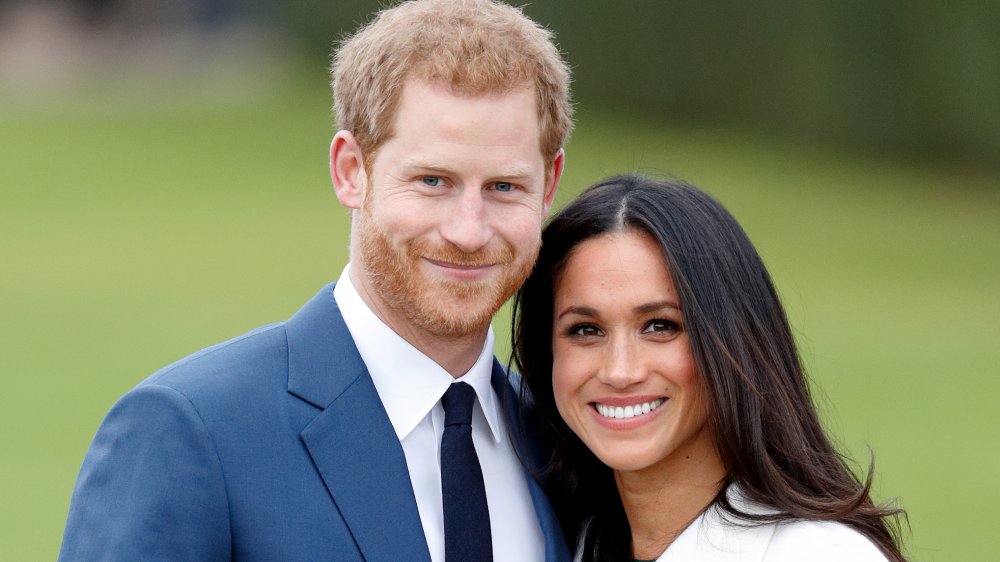 Max Mumby/indigo/Getty Images
If you were a royal who was free from the ties of an official (and seemingly rigid) role and also had enough money to fund a rather lavish lifestyle, as well as professional opportunities and personal obligations (like a young son) to consider, where would you choose to live? That's exactly what Prince Harry and Meghan Markle had to consider when they stepped back from their duties as senior royals and left the U.K. (and the royal family) behind. While the pair first relocated to a massive home on the west coast of Canada, they then moved to Los Angeles before settling in the Montecito community, which is found in Santa Barbara, Calif.
"This is the first home either of them has ever owned," a source explained to Page Six in August 2020. "They intend to put down their roots in this house and the quiet community ...," the insider said, adding, "This is where they want to bring Archie up, where they hope he can have as normal a life as possible." The source added that Harry and Meghan "have thought about this carefully and researched it well," and "[t]his is the place where they plan to be happy, make good friends, and [give Archie] the chance to play with other children his age."
Although specific details about Harry and Meghan's new house were kept private for security reasons, Eric Haskell, an Estates Agent at The Agency, gave Nicki Swift some exclusive insight into what their new city and their new neighborhood are really like.
Harry and Meghan may 'never want to leave' Santa Barbara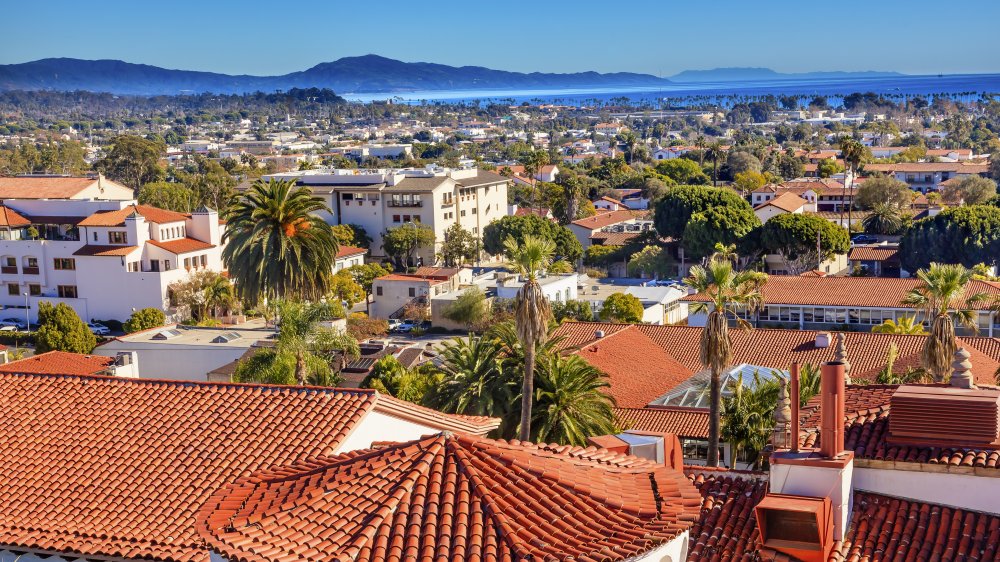 Shutterstock
Los Angeles may not have suited Prince Harry and Meghan Markle, but they seem to have found their ideal home in Santa Barbara. A city on the coast of California, Estates Agent at The Agency, Eric Haskell, pointed out to Nicki Swift that "Santa Barbara is in close proximity to Los Angeles." That means that "[i]n just an hour and a half, you can be in a major city which provides easy access to business opportunities and a metropolitan buzz." 
That will certainly suit the pair who have friends in L.A. and will surely appreciate the fact that they won't "feel isolated yet can have nature, privacy, and peace at [their] doorstep." They'll also be able to appreciate "the homes and architecture" in Santa Barbara which "have soul and style," as well as the healthy lifestyle that the region offers thanks to the "endless" hiking paths that boast "sweeping views of the ocean, mountains, and natural beauty."
"In Santa Barbara, you also have access to world-class, farm-fresh dining, boutique shopping, and excellent schools," Haskell explained. "Given all this, even though it's a small-town feel, it has all the perks of living in a metropolitan area." Our real estate expert added: "In my opinion, they made a fantastic choice and once they are settled, they will never want to leave." You'll likely agree when you find out more about the specific part of Santa Barbara where Harry and Meghan are now living.
This is why 'Montecito is the perfect home for Harry and Meghan'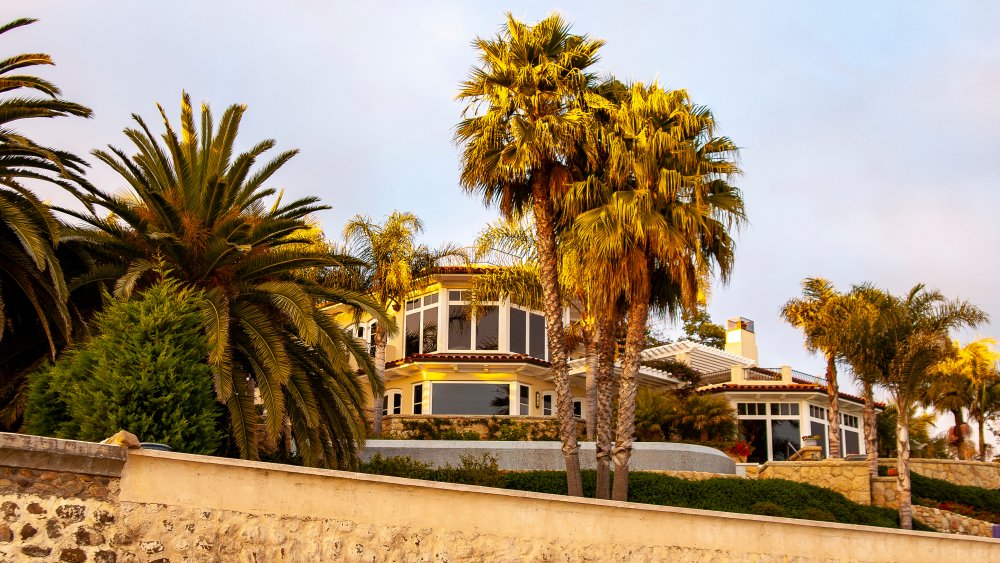 Shutterstock
Where you come from doesn't always allow to you predict where you'll end up and Prince Harry and Meghan Markle are certainly a prime example of that. Why do we say that? Well, consider the fact that Harry grew up in the U.K.'s Kensington Palace, while Meghan Markle was renting a house in Toronto when they first met and began dating. As a married couple, they lived together in Frogmore Cottage, a royal residence that can be found in Windsor, England. However, real estate expert Eric Haskell told Nicki Swift that nowadays, "Montecito is the perfect home for Harry and Meghan."
Haskell praised the community that's located in Santa Barbara, saying that not only does it have "big properties and room to roam," but "it's one of the most beautiful cities in the world." Beyond that, it "has a European aesthetic and pace of life," which certainly might appeal to the Duke and Duchess of Sussex. They'll also surely enjoy the fact that "[p]eople are extremely nice and respectful in the area," and although "[t]here's a number of high-profile celebrities" who own homes in the neighborhood — including Oprah Winfrey, Ellen DeGeneres, Portia de Rossi, and Natalie Portman — Haskell says that "[t]here aren't a million paparazzi to bother them either."
In fact, the stars in Montecito apparently "all love the fact that they can blend in and enjoy a fairly normal life," which seems to be exactly what Harry and Meghan are aiming for.