Amanda Seyfried Engaged To Thomas Sadoski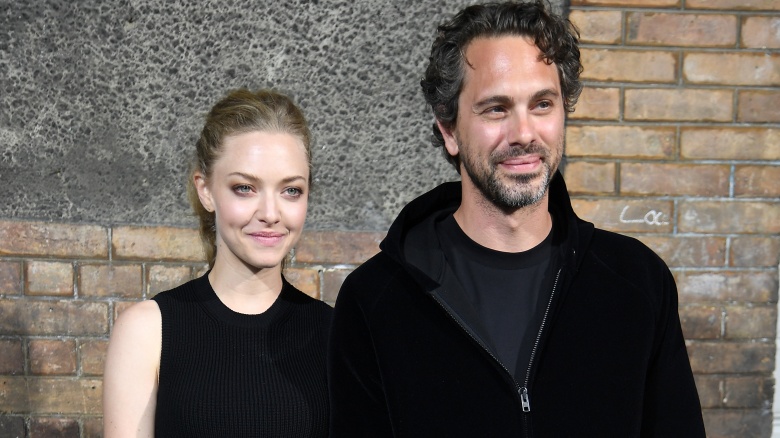 Getty Images
Congratulations to Amanda Seyfried and Thomas Sadoski. The pair have only been publicly dating for six months, but Page Six confirmed the engagement on Sept. 12, 2016 after Seyfried was spotted in the Big Apple wearing a rock on her all-important finger.
The 30-year-old stunner met Sadoski, 40, last year on the off-Broadway play The Way We Get By, People reports, and reunited as co-stars on the set of The Last Word, where they allegedly began their off-screen and off-stage romance.
Though there have been no wedding plans announced just yet, Seyfried previously explained that she's not interested in a traditional gown, but she is interested in having some rugrats.
"I got married so many times in my life—onscreen!" she told E! News. "I don't want a white dress! I've worn so many of them. You know what I mean? The fact is, that kind of stuff is less about the ceremony and more about the commitment. So it's like children. That's where it's at, right? For me. But it's different for everybody...I'd like to have one in the next four or five years. And the second one can happen between 35 and 40. Or I can adopt...It's fine."
Though the pair never came out as a couple until they were officially single, the timing of their coupling is a little suspicious. Seyfried and longtime boyfriend Justin Long split in September 2015, with a source telling Page Six that she may have had her eye on a new beau already. Sadoski announced his divorce from his wife of eight years, Kimberly Hope, just one month later. Here's hoping their foundation isn't too faulty and that they will be faithful to each other!