Psychologist Unpacks Ozzy And Sharon Osbourne's Relationship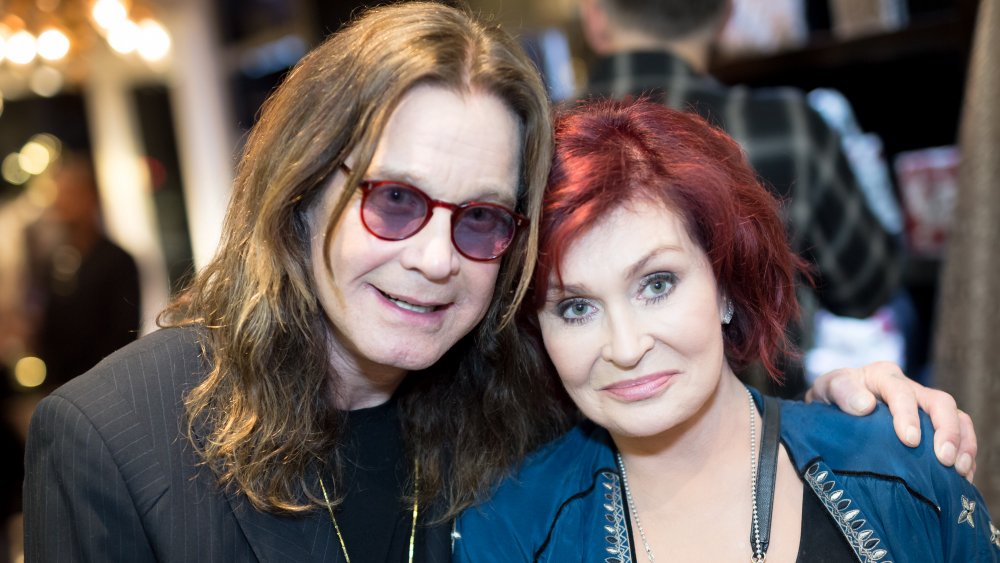 Greg Doherty/Getty Images
As the two head figures of the Osbourne family, Ozzy Osbourne and his wife, Sharon Osbourne, have both been honest about the struggles they've faced when it comes to their relationship, as well as their health issues. For instance, Sharon opened up about her battle with depression and, when Ozzy was forced to cancel tour dates following an injury in 2019, Birmingham Live reported that he admitted feeling "frustrated, angry, and depressed" about the situation. One year later, Ozzy revealed he had been diagnosed with Parkinson's disease, "a neurodegenerative disorder that progresses slowly in most people, and has no cure," per Good Morning America.
Unsurprisingly, these factors have affected the celebrity couple's marriage. "With the overarching factor of mental health issues, what you may see in relationships is one partner who is having the issues not being in their best state from time to time while the other partner continues to love the person," psychologist Dr. Tony Ortega told Nicki Swift while providing us with some exclusive insight into the famous husband and wife's dynamic.
Dr. Ortega added that "we all have things about our partners we may not like. However, if the commitment is there, you remember who it is you love, not necessarily what you love." The expert pointed out what "they say in the rooms of Narcotics Anonymous, 'love the person, not the addict.'" That is perhaps why Ozzy and Sharon have been able to stay together, despite one particularly scary experience.
Ozzy and Sharon Osbourne moved past a nearly fatal attack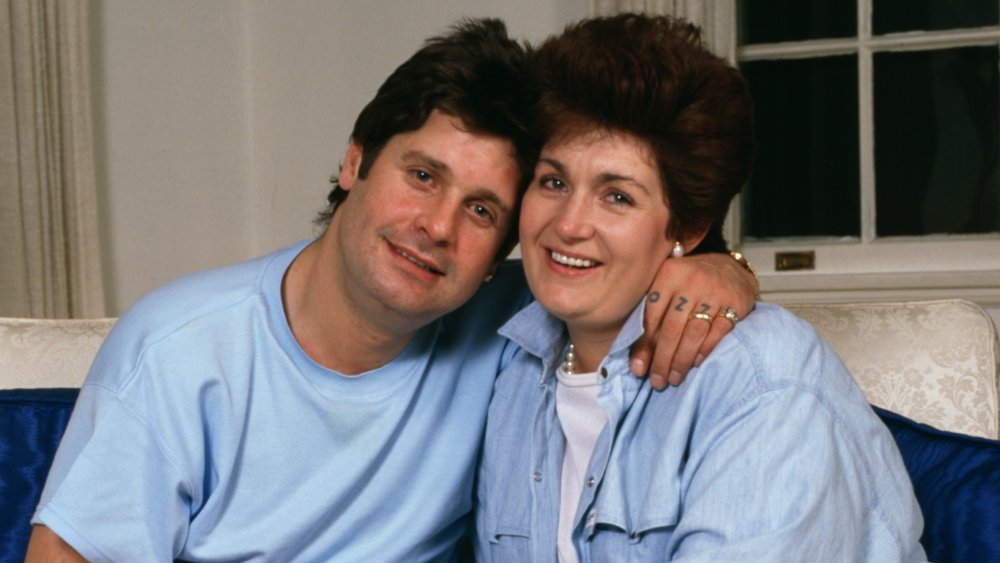 Dave Hogan/Getty Images
Following the 1989 Moscow Music Peace Festival, Ozzy Osbourne ingested a shocking amount of alcohol and drugs, which led him to attack his wife Sharon, almost strangling her to death. Psychologist Dr. Tony Ortega noted while talking to Nicki Swift that "while attempted murder is quite the extreme, by Sharon's account, she handled it with assertiveness and set up very specific boundaries that Ozzy has been able to maintain despite his struggles with mental health issues."
Dr. Ortega explained that "if you can separate behavior from the person, you may have a good shot at staying committed to the behavior." Granted, our expert states that "while some behaviors cannot be easily overlooked, as is the case with attempted murder, some can be worked through, especially if you get professional help."
Beyond that, "by her account, Sharon seems to have more old fashion values of staying together for the children's sake," Dr. Ortega said. And while the psychologist pointed out that "may not always be the most prudent course of action due to a myriad of other factors, she stood for what she believed in and found a way to make it work." It should be noted that "staying together for the sake of the children may not always be the most practical or even safest thing to do." And, while Sharon might have been willing and able to keep things on track for the most part, the children might not have been the only reason this couple stayed together.
Sharon and Ozzy Osbourne are a couple and a brand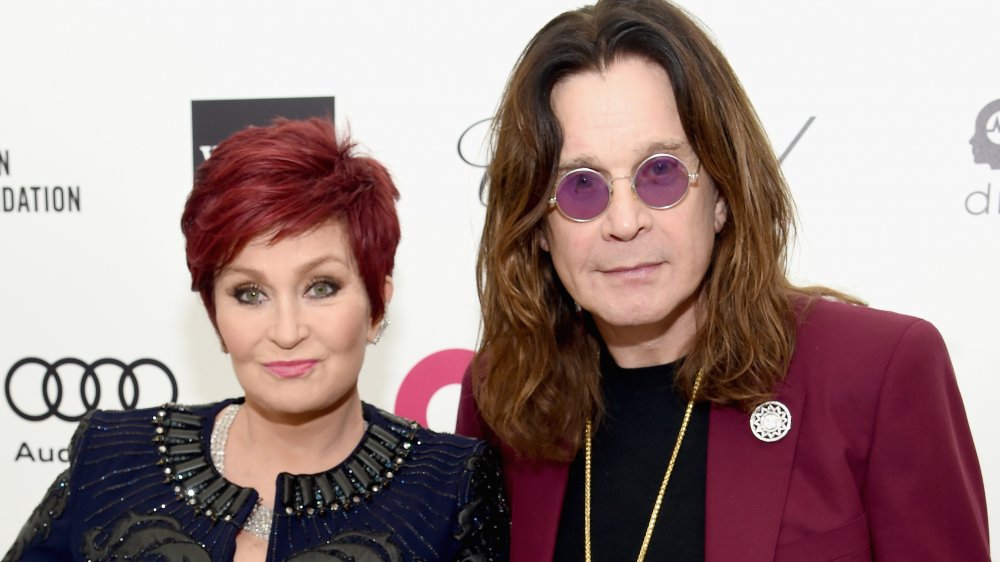 Jamie Mccarthy/Getty Images
While breaking down Sharon and Ozzy Osbourne's relationship for Nicki Swift, Dr. Tony Ortega brought up the fact that "at the end of the day, they are a brand" and "the brand is stronger together than apart." Frankly, "brands are important in the current age, therefore, this may also be playing a factor in Sharon and Ozzy staying together," Dr. Ortega claimed. Although "this does shed a negative light on things as it makes an image a priority over health and well-being," according to our expert, "Ozzy has consistently reported receiving professional help and engaging in self-care practices to manage symptoms" which the psychologist is "sure inspires Sharon to stay."
Be that as it may, Dr. Ortega also explained that "in a relationship where one partner is struggling, simple boundaries need to be maintained such as medication management and doctors visits because these are life-saving (and relationship saving) factors."
If you or someone you know is struggling with mental health, please contact the Crisis Text Line by texting HOME to 741741, or call the National Alliance on Mental Illness Helpline at 1-800-950-NAMI (6264). If you or someone you know need helps with substance abuse and mental health, please contact SAMHSA's 24-hour National Helpline at 1-800-662-HELP (4357). And, if you or someone in your life are dealing with domestic abuse, you can call the National Domestic Violence Hotline at 1−800−799−7233 or TTY 1−800−787−3224, and you can find more information, resources, and support at www.thehotline.org.