Real Estate Expert Reveals Everything You Need To Know About Demi Lovato's New Home
Kevin Mazur/Getty Images
Demi Lovato isn't afraid of transformations and is willing to make major changes when it comes to getting what she wants out of life. That's why, in September 2020, not long after celebrating her six-month anniversary with fiancé Max Ehrich and the two-year anniversary of her overdose, the singer and actress paid "$7 million for a large estate in a particularly leafy part of the family-friendly Studio City neighborhood" in Los Angeles, California, according to Variety.
Spanning 8,500 square feet, with six bedrooms and nine bathrooms, Variety noted that the home, which was built in a "trendy modern farmhouse style," also "packs in all the amenities one would expect of a luxury residence in the San Fernando Valley." What exactly are those? Think along the lines of "top-of-the-line kitchen appliances, a wet bar-equipped lounge, an elevator, and a soundproof home theater." Outside, there's a gated driveway, and two separate garages, including one that's "subterranean" with "room for up to four luxury vehicles." Beyond that, the .37-acre professionally landscaped lot "includes colorful gardens, ... abundant patio space, a sparkling pool/spa, and a full outdoor kitchen with built-in BBQ."
While that certainly sounds snazzy enough to woo most homebuyers, Tai Savet, creator and star of VH1's Love & Listings, and founder of Agents of LA, gave Nicki Swift some exclusive insight into what Lovato's new house is like compared to her old home, what the star's new neighborhood offers her, and the life that she's seemingly hoping to establish for herself in her new area.
Demi Lovato's old house can't compare to her new home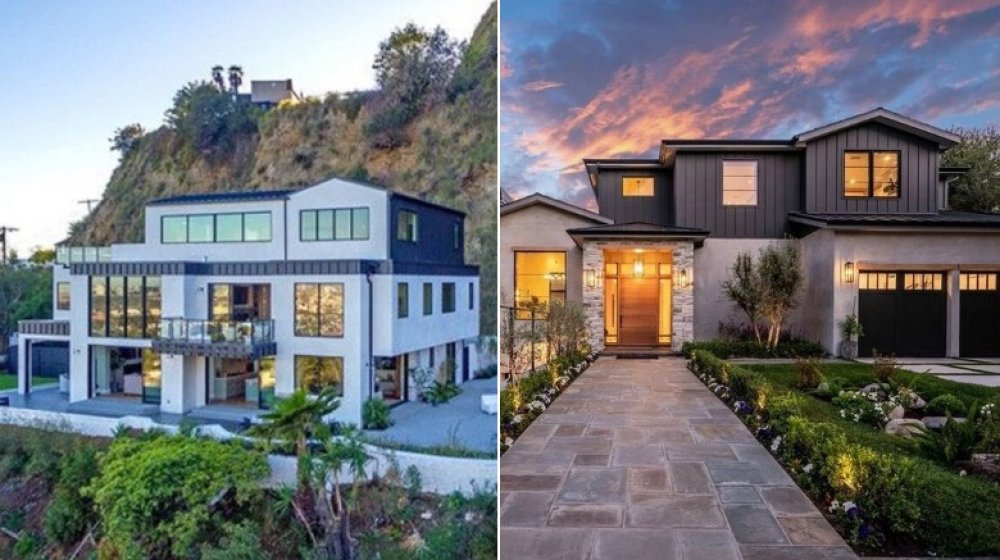 Realtor.com
Demi Lovato hadn't even moved into her $8.3 million Hollywood Hills home in the Laurel Canyon area when TMZ reported in January 2017 that a mudslide had "cascaded into her driveway" and the "hillside above — with a house attached" was in danger of sliding into her 5,546 square-foot residence. Although the singer's house was saved, it was also where the star overdosed, which is surely one of the reasons she sold it in 2018.
The star has now changed things up with her Studio City abode, which is why VH1's Love & Listings star Tai Savet explained to Nicki Swift that "comparing these homes would be much like comparing oranges to apples. There is no comparison. A modern home and a farmhouse have almost no similarities." Savet says that Lovato "very clearly has transitioned from the perfect party-goers pad to a family-oriented place and space." She's apparently "transitioned from something extravagant and luxurious to a fairly traditional every-day home."
Savet also pointed out that "in consideration of today's housing trends," Lovato "missed the mark as the house is dated" and $7 million is "quite expensive for the Studio City neighborhood," meaning that "the price of the house is over market value." However, when you consider that the home is "half the price square foot, it is a win for her with respect to finance," Savet told us. And that's not all that the real estate expert was able to tell us about Lovato's new home.
Demi Lovato's neighborhood might hint at family plans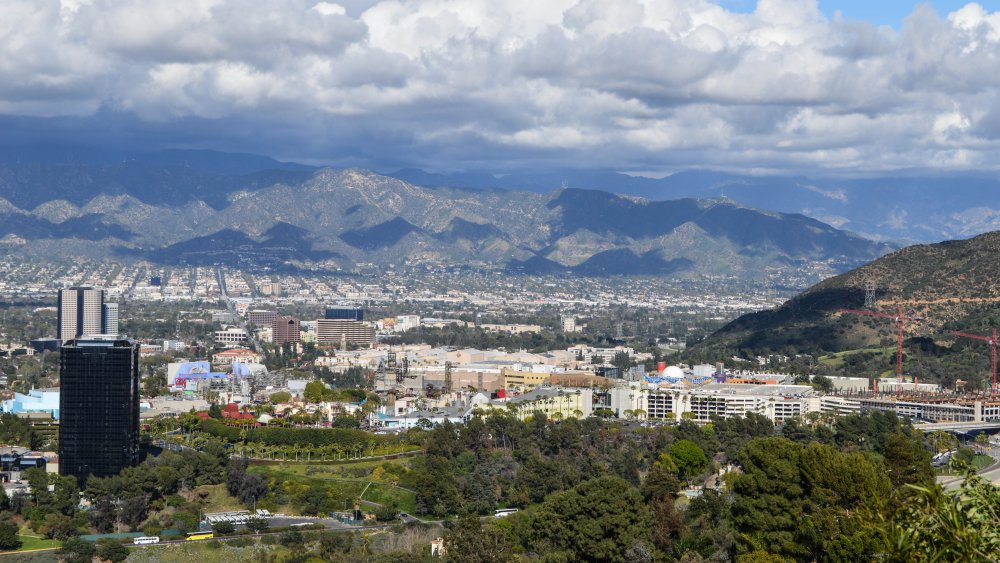 Shutterstock
According to Agents of LA's Tai Savet, Studio City "is most definitely a great neighborhood." It's also "home to many child actors, which makes it obviously family-friendly but still adult-friendly as well." Savet told Nicki Swift that "it has a great demographic for the adult age group that [Demi Lovato] is growing into." Beyond that, Savet notes that "after completing rehab successfully and really seeming to grow and prosper in all categories of her life, it's a great place" for the singer to settle with her fiancé Max Ehrich.
As for what the choice of area says about what Lovato sees in her future, Savet says that "she definitely wants a family and the setting reflects that." The real estate professional says that "it also embodies the peace that she is coming into, as well, after so much turmoil. There is the desire there to keep a homey atmosphere with beauty and nature, but also keeping it close to everything."
Savet emphasized that, while Studio City is "a great neighborhood," the fact is that "at the end of the day, she's choosing Demi, which for a long time was not the case. She is at a place in her life where she doesn't need to do what other people want her to do, she is doing it for herself." And she seems to have done that with a gorgeous new home that suits not only the star herself, but also the life she's determined to have.