Inside Demi Lovato's Engagement To Max Ehrich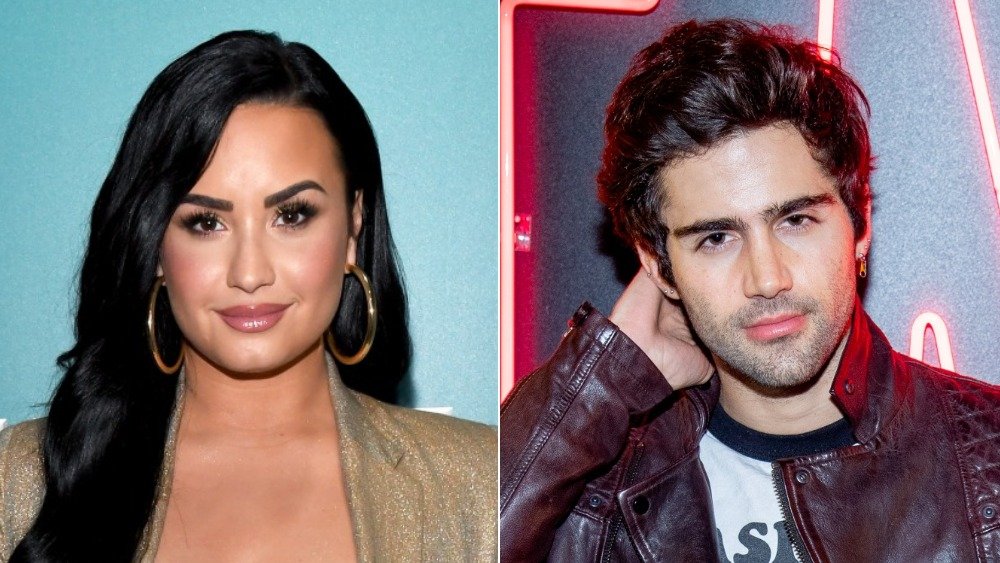 Kevin Mazur, Roy Rochlin/Getty Images
Demi Lovato and boyfriend Max Ehrich have only been dating for less than four months (per People), but the two are already in it for the long haul. The head-over-heels duo even made an appearance in Justin Bieber and Ariana Grande's music video for "Stuck with U" in May 2020. A source told People that the "Heart Attack" singer and the former Young and the Restless actor got even closer while social distancing together during the coronavirus pandemic. 
An inside source told Us Weekly that Ehrich always planned to propose to Lovato once the pandemic was over, and "their families wouldn't be surprised by the proposal" because "they think [Ehrich and Lovato] make a great couple." After two months, Ehrich had reportedly already purchased the stone for an engagement ring, per People. And on July 23, 2020, Ehrich officially proposed to the singer in Malibu, California. 
If that wasn't romantic enough, their Instagram captions announcing their nuptials may just bring a tear to your eye.
Demi Lovato and Max Ehrich got hitched on the beach
Demi Lovato announced her engagement to Max Ehrich with a series of beachy photos on Instagram, captured by photographer Angelo Kritikos. In her caption, Lovato wrote, "When I was a little girl, my birth dad always called me his 'little partner' – something that might've sounded strange without his southern cowboy like accent. To me it made perfect sense." 
She went on to add that "today that word makes perfect sense again but today I'm officially going to be someone else's partner." As clearly as Ehrich knew Lovato was the one, she also felt the same. The singer wrote, "I knew I loved you the moment I met you. It was something I can't describe to anyone who hasn't experienced it firsthand but luckily you did too.. I've never felt so unconditionally loved by someone in my life." The X Factor alum also thanked Kritikos for "hiding behind rocks and capturing the entire thing!"
In an equally adorable Instagram post, the four-time Emmy-nominated actor wrote, "You are every love song, every film, every lyric, every poem, everything I could ever dream of and then some in a partner in life. Words cannot express how infinitely in love with you I am forever and always and then some."