The Truth About Chris Evans' Younger Brother, Scott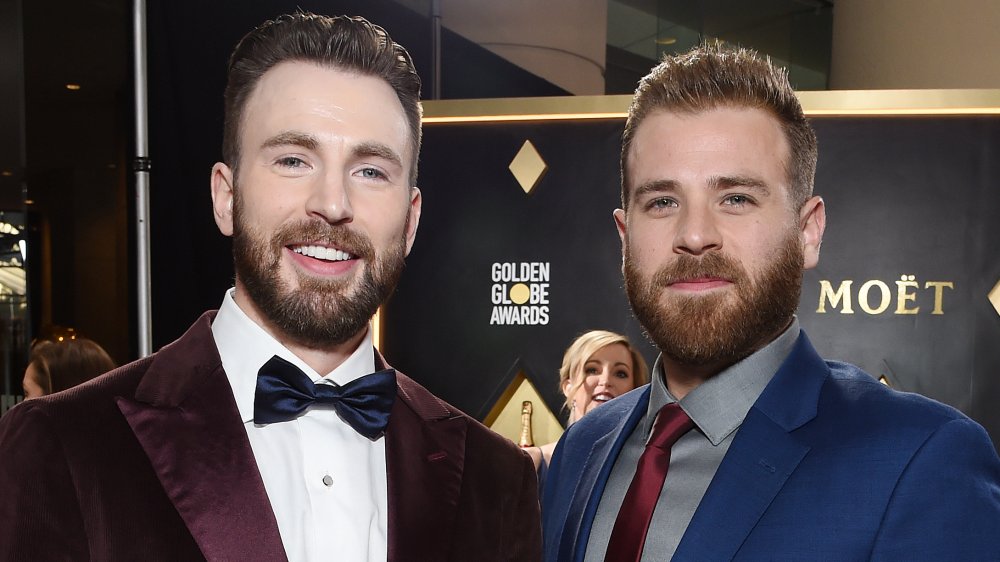 Michael Kovac/Getty Images
There's plenty of talent, good looks, and humor running through the Evans family. Yes, that Evans, as in Chris Evans and Scott Evans. While Chris has become a household name thanks to his turn as Marvel's Captain America, most only know Scott as the actor's younger brother — but that's all about to change.
Born two years and three months after his brother, Scott grew up with Chris as his best friend and constant supporter. But, of course, like most brothers, the two grew up picking on each other and getting into their fair share of trouble, too. "We used to get into a lot of trouble around the house — like, whether it was like breaking something or whatever — and even if it wasn't me, I would always just take the blame for him," Chris told Us Weekly in 2019. "But my mother likes to tell the story. She's like, 'And every time you would confess!' And she would be so mad at my brother because she'd know I didn't do it, and then I would confess, and she's got to take our word for it! She can't be like, 'No, you're lying. It's him!'"
During their appearance on The Tonight Show Starring Jimmy Fallon in 2019, Scott told Fallon about the time a young Chris pushed him, cracking his head open and sending him to the hospital. But when Chris panicked and told Scott not to tell their mom, Scott kept quiet. Oh, the things we do for our siblings!
Chris Evans publicly outed Scott Evans in 2009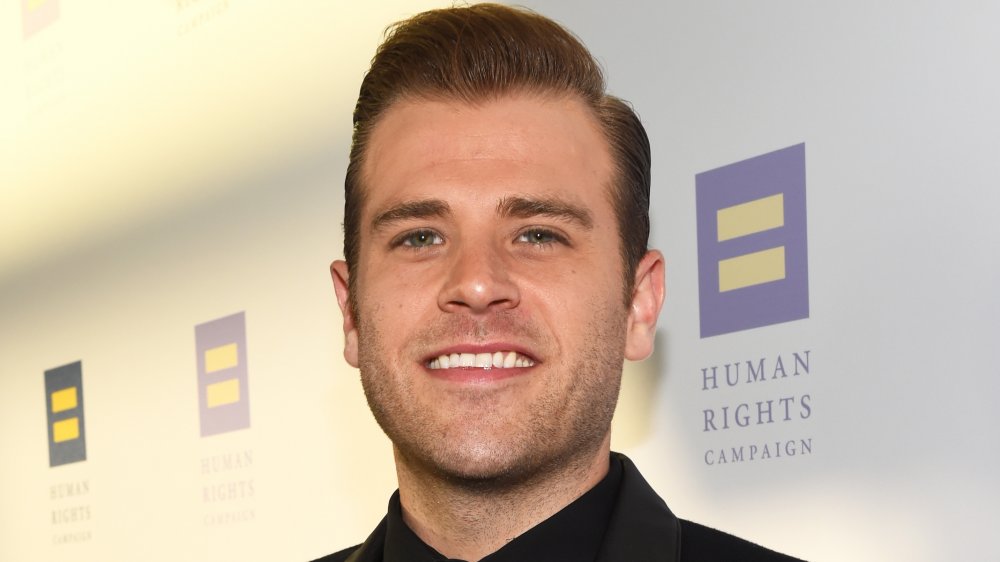 Emma Mcintyre/Getty Images
Scott Evans, who is openly gay and has been dating boyfriend Zach Volin since 2018, first rose to fame on television. He broke into the industry after attending New York University with a recurring role on ABC's One Life to Live in 2008. Scott has since had roles on Law and Order: Criminal Intent, Grace and Frankie, Into the Dark, and many more. Scott also starred in the film Sell By in 2019, which was his first red carpet that his "best friend" and brother Chris Evans was able to attend, he told Us Weekly at the time.
Scott has often spoken highly of his brother — even when Chris accidentally outed him to The Advocate back in 2009. After clarifying to We Love Soaps that he didn't feel like his brother outed him because he "outed" himself when he was 19, Scott said he wasn't bothered by what happened. "When that article came out, [Chris] took a lot of flack from a lot of his friends who said, 'I can't believe you did that.' Immediately I got a phone call from him," Scott explained. "He left me this message freaking out, 'Are you okay with this? I didn't mean to do this, I didn't mean to hurt you.' I was like, 'Dude, I don't care. It's as if you said Scott Evans has blonde hair and blue eyes.' It's who I am, I don't really care." Now that's brotherly love at its finest!
Chris Evans and Scott Evans still pick on each other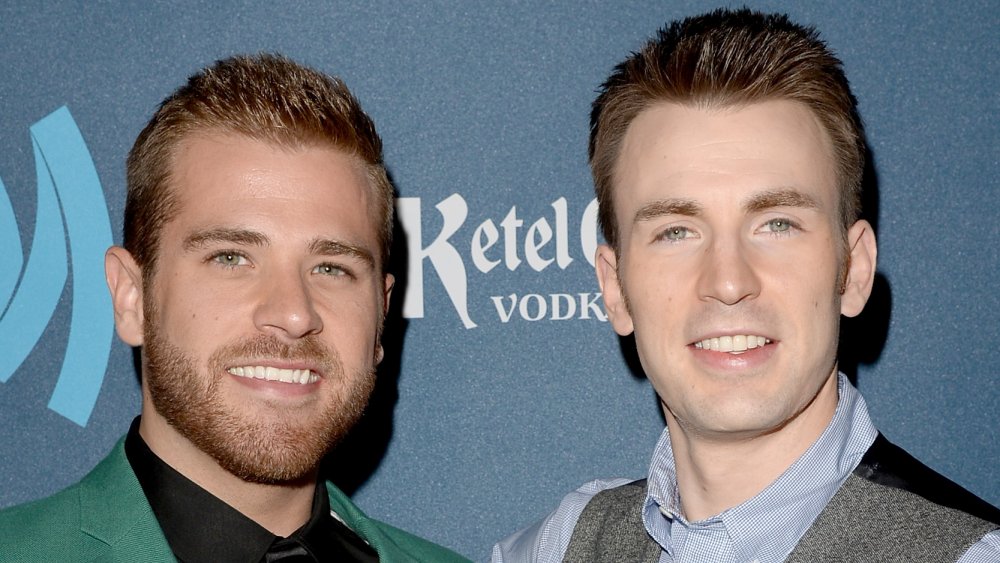 Jason Merritt/term/Getty Images
Like many families, Chris and Scott Evans quarantined together during the COVID-19 lockdown and it has only brought them closer as brothers. While holed up in their home state of Massachusetts, the two even made a virtual appearance on The Tonight Show Starring Jimmy Fallon in May, where they talked about playing wiffle ball and made jokes about not showering. And, although these brothers are well into their 30s, both seemed to be enjoying this unexpected throwback to their childhood.
They're still poking fun at each other, too! When Chris created a social media scandal on his Instagram Stories in September 2020, Scott couldn't let the moment pass without dropping a comment. For those unfamiliar with the situation, Chris shared a video to his Instagram Story but, at the end of the screen recording, the clip showed his phone's camera roll, where one photo appeared to be a nude. Though no face was shown in the thumbnail, viewers assumed it was of Chris. The Avengers actor deleted the Instagram Story pretty swiftly, but it didn't stop the internet from blowing up the news. 
Scott's input, however, was the cherry on top of this fail cake. The day after the leak happened, Scott tweeted, "Was off social media for the day yesterday. So. What'd I miss?" We love a little brother who knows how to troll. Looks like he's working on getting his payback for all the times he covered for Chris when they were kids!