Selena Gomez Cuts Justin Bieber Off Completely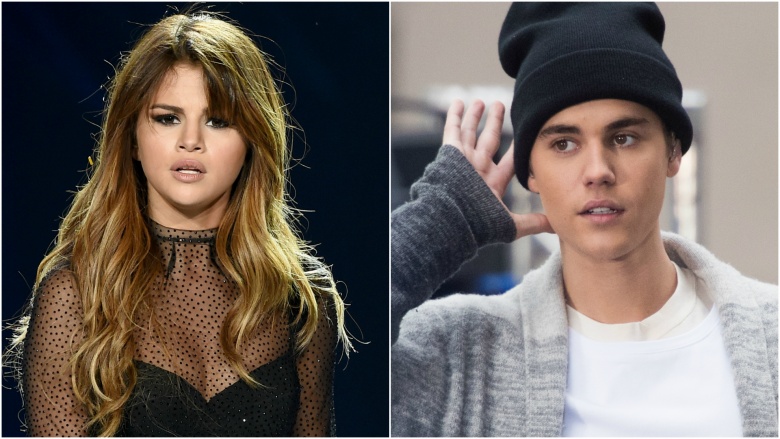 Getty Images
Selena Gomez is finally attempting to move on from ex Justin Bieber in a big way. "She changed her phone number," a source told Us Weekly. "She told everyone not to give it to him."
The "Who Says" singer, 24, recently canceled the remaining dates on her Revival tour following a public spat with Bieber, 22, on Instagram. Gomez seemed to initiate the drama when she called him out for having the nerve to flaunt his new relationship with model Sofia Richie on social media, then accused him of cheating on her. This, of course, angered his legion of fans, better known as "Beliebers."
"Selena lost it," said the source for Us Weekly. "She can be fragile emotionally and Justin is a major factor." A source told InTouch that last time Bieber cut off contact with her, "[Gomez] had a meltdown. The more he ignored her, the more she freaked out."
Bieber isn't the only factor contributing to Gomez's well-being. Her health has also played a role in her recent decisions, too. "As many of you know, around a year ago I revealed that I have Lupus, an illness that can affect people in different ways. I've discovered that anxiety, panic attacks, and depression can be side effects of Lupus, which can present their own challenges," Gomez told People in August 2016. "I want to be proactive and focus on maintaining my health and happiness and have decided that the best way forward is to take some time off."
The Daily Mail reported that Gomez has cut off contact with Bieber at least "two or three times before." and insiders have expressed concern about her ability to stick to her recovery efforts. "She's been showing a lot of signs that worry her friends who've seen this behavior before," a source told InTouch. "First she gets depressed, then has massive anxiety, then starts drinking and partying way too hard, then goes into denial and finally has a breakdown. Selena's major source of unhappiness right now is twofold. She's realizing that the career she so desperately wanted as a child doesn't fulfill her anymore. And then there's her inability to date a nice, normal guy."
The former Disney star had a brief rehab stint in 2014, which she said was related to lupus. A source for Radar Online claims the pop star's family staged an intervention out of concern about rumored substance abuse. An insider told InTouch, "This is the worst we've ever seen her and she seems to get worse every week. If she does end up back in rehab, we just hope she remains there for at least a month rather than just a few days so that she truly gets the help she needs."