The Untold Truth Of Gabby Barrett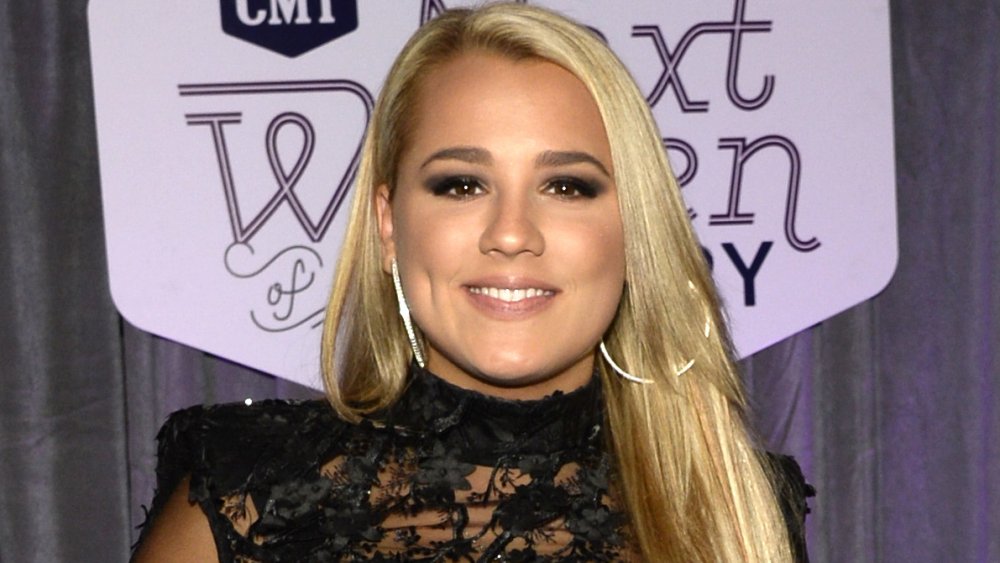 Rick Diamond/Getty Images
Country music star Gabby Barrett is taking the music industry by storm. The Pennsylvania native is even more impressive when you consider how young she was when she launched her career. According to Penn Live, at just 9 years old, Barrett was performing live, and by the time she was 11, the singer was taking the stage at shows.
At 18, Barrett joined the 16th season of American Idol in 2018, according to Billboard. She came in third place after runner-up Caleb Lee Hutchinson and winner Maddie Poppe. All that being said, it wasn't until Barrett's 2019 single "I Hope" that she started to see real success. She signed with Warner Music Nashville in June 2019 and has been climbing the charts ever since.
Barrett is slated to perform "I Hope" at the 2020 Academy of Country Music Awards, according to Variety. Every year, the event features the biggest names in country music. The 2020 lineup is set to include Tim McGraw, Miranda Lambert, Kelsea Ballerini, and a whole host of notable names. While Barrett is on the younger side, it doesn't matter. She can hold her own — both on the charts and on the stage. Here's what you need to know about this remarkable musician.
Gabby Barrett's family is her support system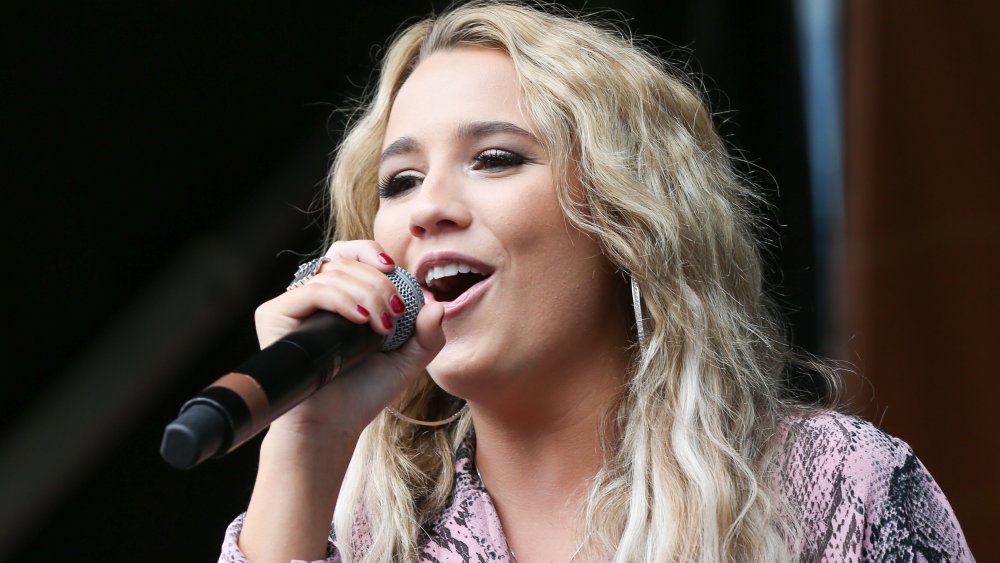 Terry Wyatt/Getty Images
Gabby Barrett came from humble roots, growing up in a family of 10, according to the Pittsburgh Post-Gazette. During an interview with the outlet, she recalled one night as a youngster when the electric company showed up at her family's door to turn off their power. Despite that, her father — who was also her manager in her early days — did everything he could to fund her career.
"My dad is my rock. Every single penny he earns goes into my dream," Barrett told the outlet. Barrett's dad worked as a maintenance man for Goodwill, according to a later article with the Pittsburgh Post-Gazette, and Barrett was well aware of the sacrifices her family made to help her. However, the risk paid off big time for Barrett and her family. During her final weeks on American Idol, Barrett told the outlet: "My dad has sacrificed so much for me and my family, so for me to be getting the star treatment is insane." Well, it doesn't seem like the star treatment will be slowing down anytime soon for this country music star!
Barrett didn't just solidify fame through her time on American Idol, she also met her husband on the reality singing competition.
Did Dolly Parton gives Gabby Barrett marriage advice?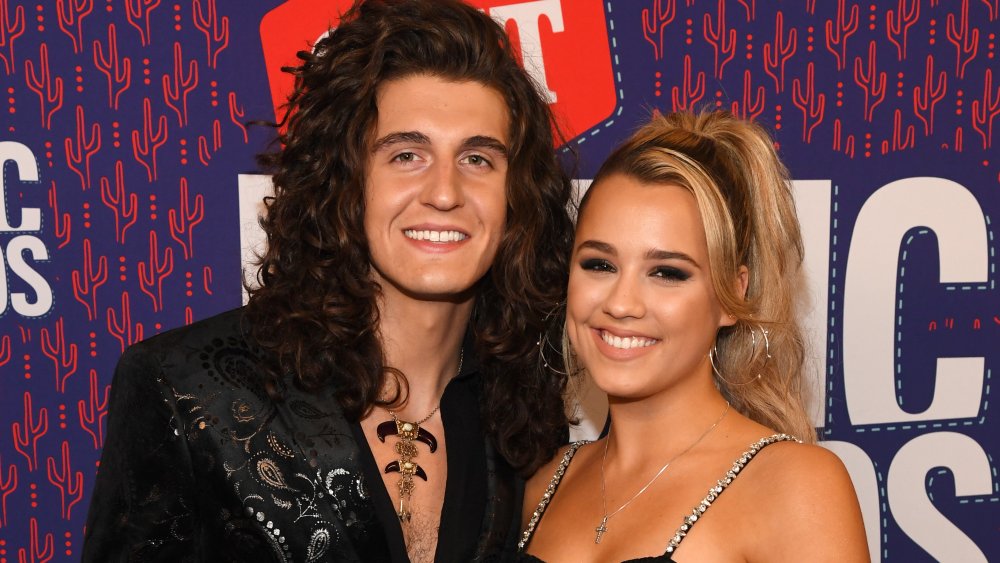 Kevin Mazur/Getty Images
Gabby Barrett met Cade Foehner on Season 16 of American Idol in 2018, according to People. They tied the knot in October 2019 and in May 2020, the newlyweds found out that they were expecting a baby girl. Barrett told the outlet: "We are very excited. The Lord has blessed us with a little one, and we're really excited to finally be able to share the news with everybody and just have a big old family celebration about it." Foehner, touching on his religious roots, told the outlet: "[We're going to] create a culture of Jesus Christ around our kids and show how we are to live in accordance with his lordship over the Earth." 
So how do Barrett and Foehner keep their marriage strong? Barrett actually got some marriage advice from Dolly Parton during an Amazon Music interview in September 2020. Parton stressed that staying busy with your own goals is a great path, noting, "I think there's a lot to be said about having some sensible separation because you can't be with somebody 24/7, 365 and not want to smack their face now and then."
Parton added: "You have to work at anything. Marriage is a business too, and you got to look at it like that. You got to make the right decisions for all the little things that come up." That's some solid advice, Dolly!