The Perfect Response Chris Evans Had To His Social Media Scandal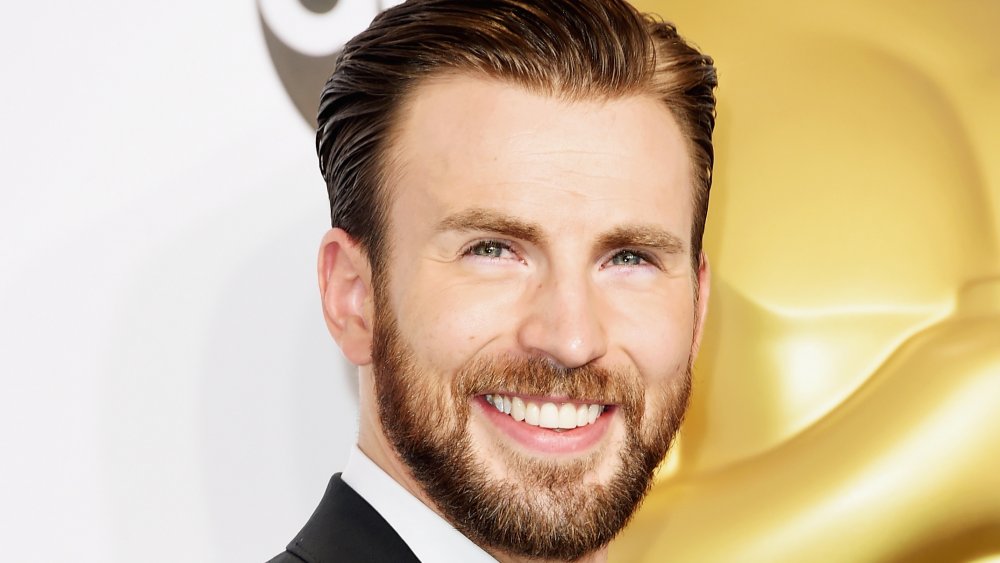 Jason Merritt/term/Getty Images
Chris Evans — who plays Captain America in the Marvel Cinematic Universe franchise The Avengers – is dealing with some online ... errr... attention? In September 2020, the actor took to his Instagram Stories to post a video. In the video, Evans accidentally shared a screen recording of his camera roll, according to People. Unbeknownst to our dear Captain America at the time was the fact that the camera roll featured a NSFW pic of his private parts and his millions of Instagram followers got a sneak peek.
According to Entertainment Tonight, the video's time on the internet was short-lived and has since been deleted. However, that doesn't mean it didn't garner some big reactions, all of which are absolutely hilarious. Not only that, but Evans himself has come forward with the perfect response to all of the unexpected attention. Here's what the Avengers star had to say about his Instagram slip-up.
Chris Evans got political after accidentally posting a NSFW pic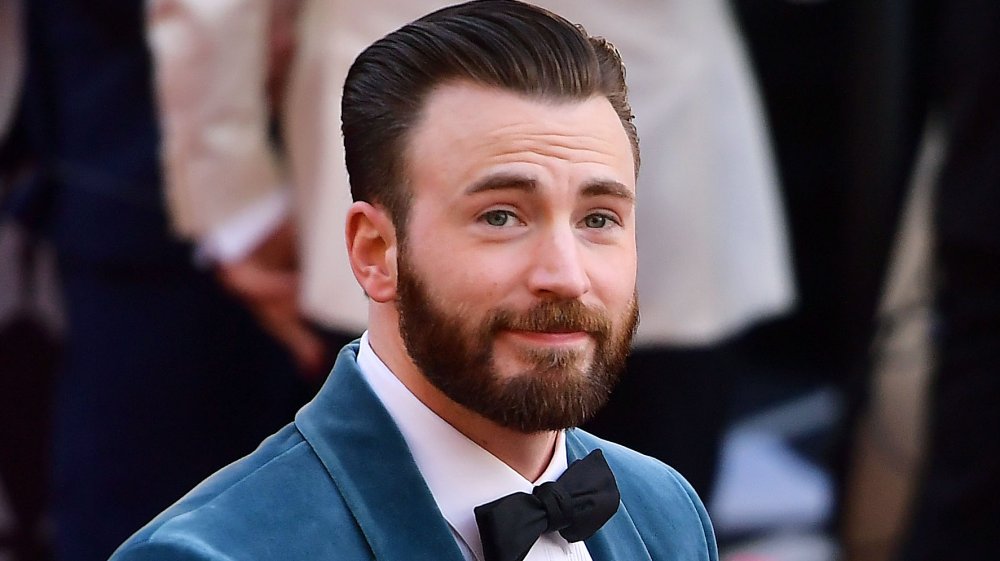 Matt Winkelmeyer/Getty Images
Chris Evans is making political lemonade out of some Instagram lemons. In September 2020, The Avengers star accidentally shared his camera roll on his Instagram Stories, inadvertently giving fans a glimpse of a picture of his private parts, per Entertainment Tonight. He's taken it down but in the aftermath of all of the attention, Evans had the perfect response.
On Sept. 14, 2020, Evans used Twitter to subtly reference the blunder, writing, "Now that I have your attention ... VOTE Nov 3rd!!!" Jamie Lee Curtis, who starred with Evans in Knives Out, responded on Twitter: "My boy! Proud of him. Got MY attention!" Meanwhile, his Avengers co-star Mark Ruffalo offered some perspective on Twitter: "@ChrisEvans Bro, while Trump is in office there is NOTHING you could possibly do to embarrass yourself. See... silver lining." Chris Evans' brother, Scott Evans, also jumped on Twitter with a wry message: "Was off social media for the day yesterday. So. What'd I miss?"
It's not totally surprising that Evans used the mishap to talk politics as he founded the bipartisan website A Starting Point, according to People. After playing Captain America, Evans felt he needed to use his platform to help. He told the outlet: "... [T]here's no denying that I played a certain character, and it just so happens to align with part of my nature in terms of being someone who is politically involved and who cares about the wellbeing of people in this country."
Well, it's certainly one way to get people voting!