Strange Details About Lena Waithe's Marriage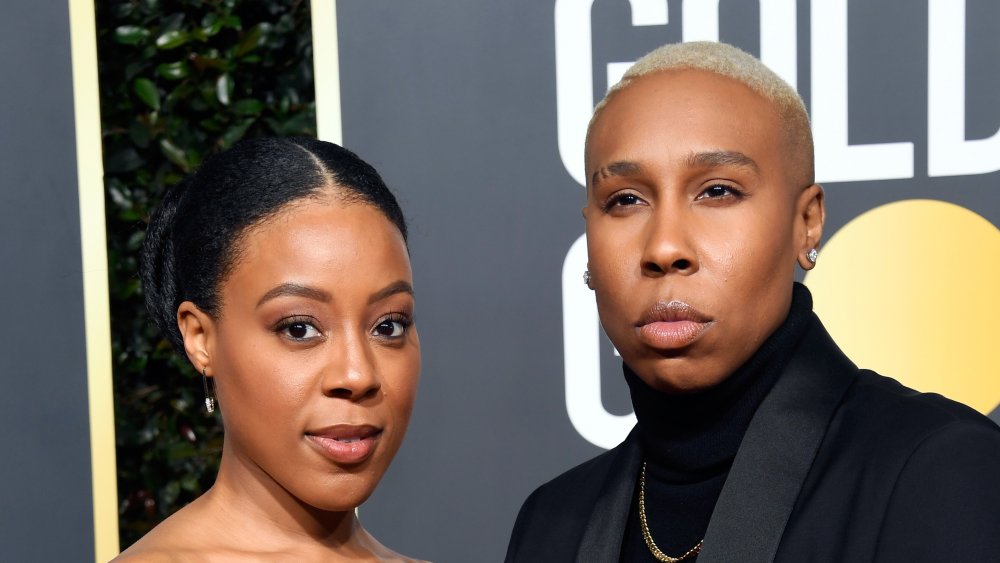 Frazer Harrison/Getty Images
Lena Waithe has experienced massive professional success. In 2017, she became the first Black woman to win the Emmy Award for outstanding writing for a comedy series for her work on the Aziz Ansari-created Master Of None. Waithe followed this success with appearances in Ready Player One and Westworld, along with creating and producing The Chi, Twenties, and Queen & Slim.
In the midst of this seemingly endless career success, Waithe enjoyed personal success, too. In late 2019, Waithe revealed that she had secretly married her fiancée, producer Alana Mayo, per People. The two wedded in the kind of spontaneous and intimate way often reserved for romantic comedies. Then, after just two months of marriage, Waithe and Mayo announced their split in early 2020. The announcement caught the world off-guard, prompting almost every man, woman, child, and pop culture-literate person to ask one question: what happened?
Lena Waithe and Alana Mayo got married on a whim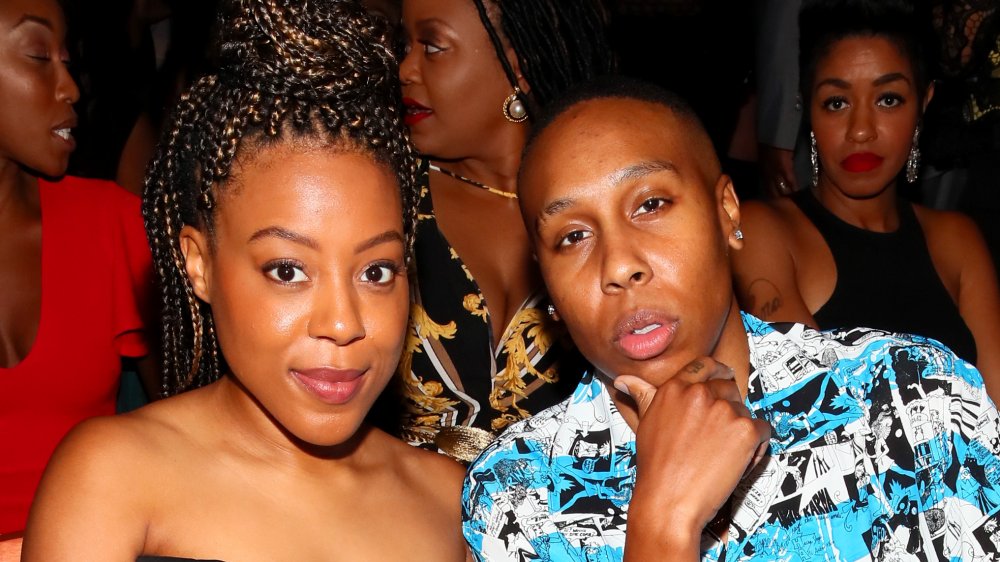 Astrid Stawiarz/Getty Images
Lena Waithe proposed to Alana Mayo in 2017 on Thanksgiving Day, while the couple celebrated in Tokyo, interestingly enough. In an interview with Refinery29, Waithe revealed that their relationship was actually the first time Mayo had been with a woman. Waithe remembered feeling unsure if there was a vibe between them the first time they hung out. Lucky for her, they were invited to the same party the next night where they were able to interact again. "I saw her at the housewarming and she looked glorious," Waithe reminisced. "We ended up making out on a balcony."
After a somewhat long engagement, the two finally got married in 2019. Waithe told the story on The Ellen DeGeneres Show, revealing, "We snuck and did it." She explained that she and Mayo were in San Francisco when the couple drove by the courthouse and Mayo said, "We should get married there," to which Waithe responded, "Cool, I'm down." The San Francisco City Hall has particular significance to the LGBTQ+ community, as it's where Harvey Milk became the first openly gay public official in California and where he was eventually assassinated. Waithe and Mayo married in front of his bust.
Though it all seemed very romantic (albeit unusual), things may not have been quite as peaceful as they seemed.
Lena Waithe and Alana Mayo separated after 2 months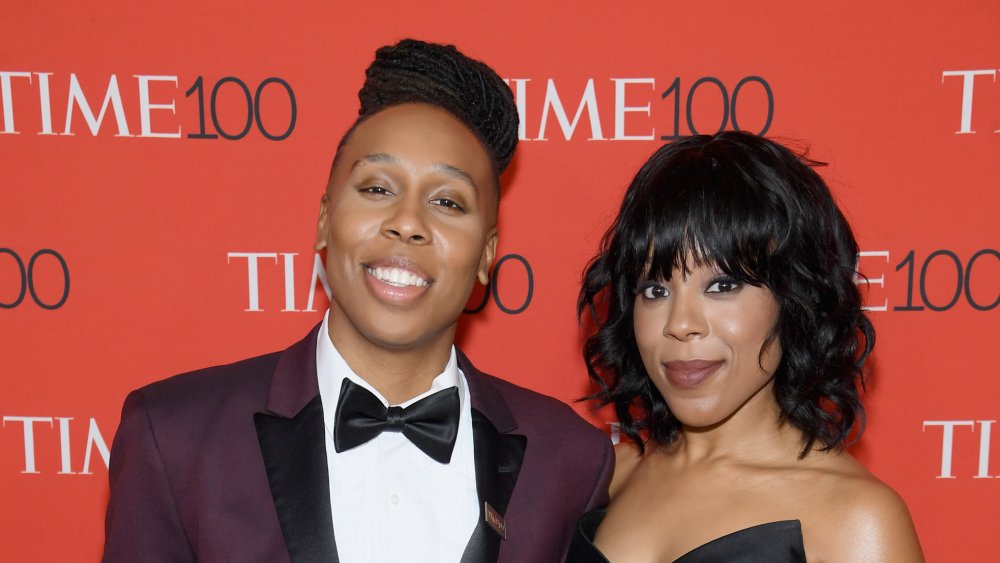 Dimitrios Kambouris/Getty Images
Barely two months after sharing the news of their marriage, news broke that Lena Waithe and her wife Alana Mayo had separated. E! News broke the story along with a statement from the couple confirming the split: "After careful thought and consideration, we have decided to part ways. We have nothing but support for one another and ask that you respect our privacy during this time." Despite the fairly standard breakup statement, it didn't take long for people to form their own opinions and for rumors to swirl.
The website LoveBScott alleged that the spontaneous wedding was actually a way to "placate" Mayo and "salvage their relationship" after instances of infidelity by Waithe. Apparently, it didn't work. A source claimed that "even after they married, Lena was still buying designer gifts — Chanel, Gucci — for other women."
To make matters worse, Bossip reported that immediately following the separation, Waithe had moved on with Cynthia Erivo, the Academy Award-nominated star of Harriet. While the source did not say whether Waithe had been seeing Erivo during her union with Mayo, the situation is not a flattering one for Waithe in either case. 
Neither Waithe nor Mayo have commented on the separation as of this writing. Mayo, however, was recently named President of MGM's Orion Pictures, so she is clearly doing just fine with her newly-single life.