Lena Waithe Opens Up About Aziz Ansari Sexual Misconduct Claims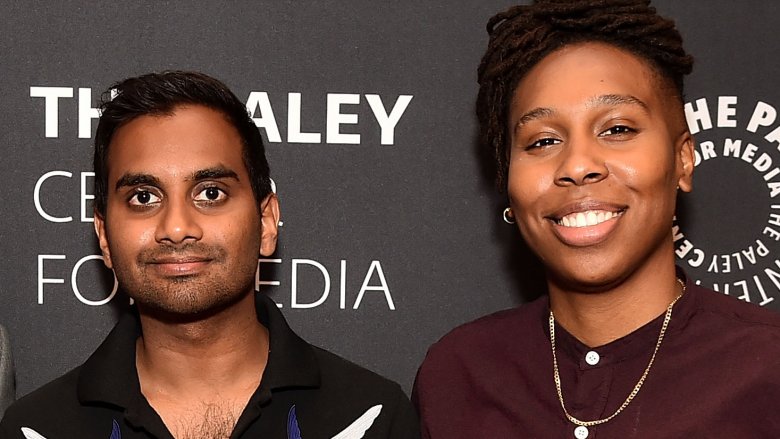 Getty Images
Lena Waithe is weighing in on Aziz Ansari's sexual assault allegations.
During her April 2018 cover story interview with Vanity Fair, published on Thursday, March 22, 2018, The Chi creator opened up about the issue of consent in the wake of sexual misconduct claims made against her Master of None co-star.
"At the end of the day, what I would hope comes out of this is that we as a society ... educate ourselves about what consent is — what it looks like, what it feels like, what it sounds like," Waithe, who has been an outspoken supporter of the Time's Up movement, began. "I think there are both men and women who are still trying to figure it out."
The 33-year-old actress added, "We need to be more attuned to each other, pay more attention to each other, in every scenario, and really make sure that, whatever it is we're doing with someone else, they're comfortable doing whatever that thing is, and that we're doing it together. That's just human kindness and decency."
As Nicki Swift previously reported, in January 2018, an anonymous 23-year-old photographer accused Ansari of making unwanted sexual advances during their date in the fall of 2017. Calling it "the worst night of [her] life," she said that she felt "violated" due to the stand-up comedian's alleged persistence to engage in sexual activity, despite her indications that she wasn't interested.
Ansari, 35, responded to the allegations soon after, stating that he and the woman "ended up engaging in sexual activity, which by all indications was completely consensual." He added, "It was true that everything did seem okay to me, so when I heard that it was not the case for her, I was surprised and concerned."
In reference to the #MeToo movement, the comedian concluded, "I continue to support the movement that is happening in our culture. It is necessary and long overdue."
Ansari's former Parks and Recreation co-star Adam Scott recently shared an update on how his friend has been doing since the allegations first broke two months ago. 
"I don't know what to say on the record about Aziz. I don't want to say anything that could be misconstrued," Scott, 44, told Vulture. After a brief pause, he added, "I'll say this: Aziz is doing great. He's a great, lovely guy. How's that?"