Adam Scott Says Parks And Rec Costar Aziz Ansari Is 'Doing Great' Following Sexual Assault Claims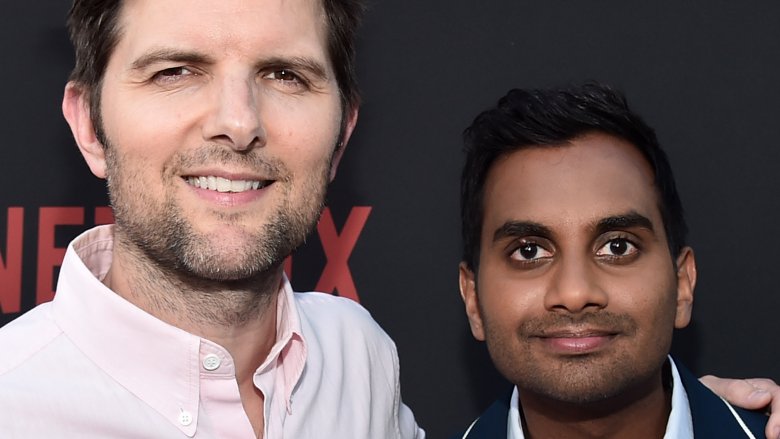 Getty Images
Adam Scott is sharing an update on Aziz Ansari.
During an interview with Vulture on Friday, March 16, 2018, the Big Little Lies star cautiously opened up about how his friend and former Parks and Recreation costar is doing after being accused of sexual assault two months ago.
"I don't know what to say on the record about Aziz. I don't want to say anything that could be misconstrued," Scott, 44, said. After a brief pause, he added, "I'll say this: Aziz is doing great. He's a great, lovely guy. How's that?"
As Nicki Swift previously reported, an anonymous 23-year-old photographer accused the Master of None star of making unwanted sexual advances during an interview with Babe.net in mid-January 2018. Calling their date "the worst night of [her] life," she claimed that, despite her indications that she was uncomfortable and uninterested in engaging sexual activity, the stand-up comedian remained persistent.
"Last night might've been fun for you, but it wasn't for me," she had texted Ansari the following evening. "You ignored clear non-verbal clues; you kept going with advances. I want to make sure you're aware so maybe the next girl doesn't have to cry on the ride home."
Ansari, 35, responded to the allegations soon after. "In September of last year, I met a woman at a party," he said in a statement. "We exchanged numbers. We texted back and forth and eventually went on a date. We went out to dinner, and afterwards we ended up engaging in sexual activity, which by all indications was completely consensual."
"The next day, I got a text from her saying that although 'it may have seemed okay,' upon further reflection, she felt uncomfortable," he continued. "It was true that everything did seem okay to me, so when I heard that it was not the case for her, I was surprised and concerned. I took her words to heart and responded privately after taking the time to process what she had said."
In reference to the #MeToo and Time's Up movements, the comedian concluded, "I continue to support the movement that is happening in our culture. It is necessary and long overdue."