Are Zendaya And Hunter Schafer Friends In Real Life?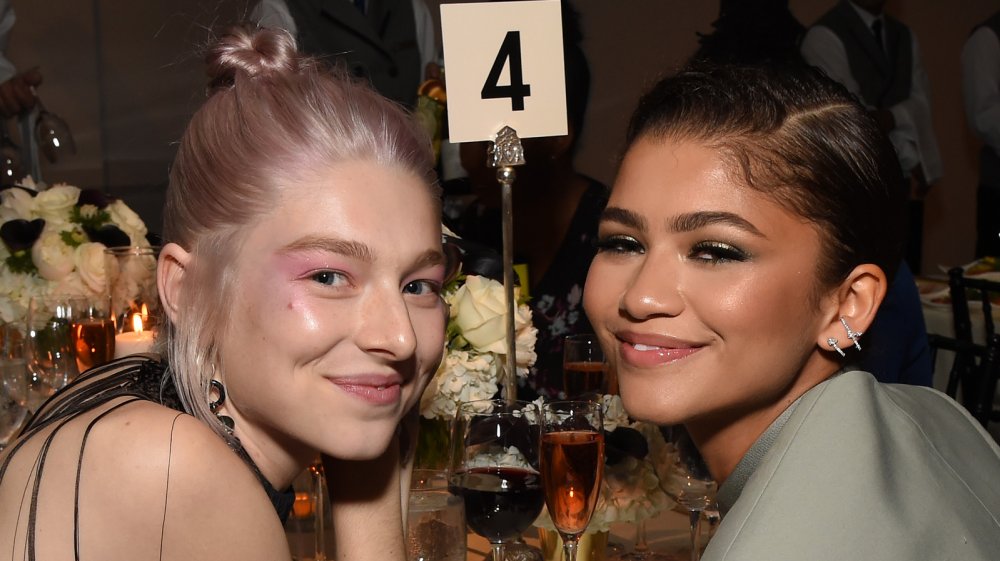 Michael Kovac/Getty Images
Euphoria became one of the biggest hit shows of 2019 with its frank depiction of issues faced by Gen Z teens. The show delved into topics that teen dramas often avoid or handle clumsily, like addiction, sex work, and gender identity. A big part of what makes the show work so well is the natural charisma and chemistry that the young cast bring to every scene. And at the center of the cast sits the show's breakout stars, Zendaya and Hunter Schafer.
On Euphoria, Zendaya and Hunter Schafer portray Rue Bennett and Jules Vaughn, respectively. The duo is the show's emotional core, occupying the awkward space between friends, lovers, and soulmates. Both critics and fans have acclaimed Zendaya and Schafer's performances, and the rapport between the actors is obvious onscreen. Though Rue and Jules' relationship is intimate and electric, fans want to know: how much of that relationship extends offscreen to the real-life actors behind the characters?
Zendaya and Hunter Schafer have a 'special bond'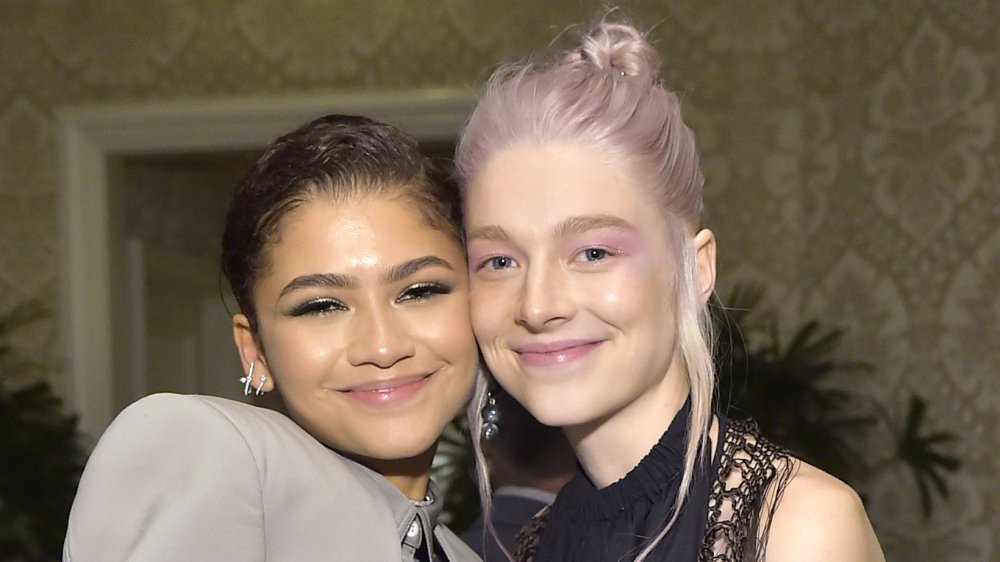 Stefanie Keenan/Getty Images
In an interview for V magazine with the experimental musician Arca, Hunter Schafer shared her feelings about Zendaya. "I don't know if I've ever worked closer with anyone than Zendaya on Euphoria," Schafer shared. "It was such an extensive process, and a very intimate one." Schafer echoed this sentiment in an interview in W magazine, where she said, "We've formed a really special bond... that I'm so thankful for."
And while Zendaya hasn't been quite as explicit in her adoration for Schafer — to be fair, Hunter Schafer is asked about Zendaya in almost every interview she gives — she's definitely demonstrated the closeness that Schafer describes. In a video posted to Twitter, Zendaya ran into a fan of the show. The fan was a trans girl who hadn't seen herself represented on screen before seeing Hunter Schafer on Euphoria. Zendaya immediately FaceTimed Schafer so the fan would have an opportunity to meet their idol. In typical Zendaya fashion, the young actress took the backseat to let the fan have her moment, but the fact that Zendaya could FaceTime Schafer at a moment's notice points to their relationship existing beyond the world of Euphoria.