Why William And Kate's Birthday Tribute To Harry Is Raising Eyebrows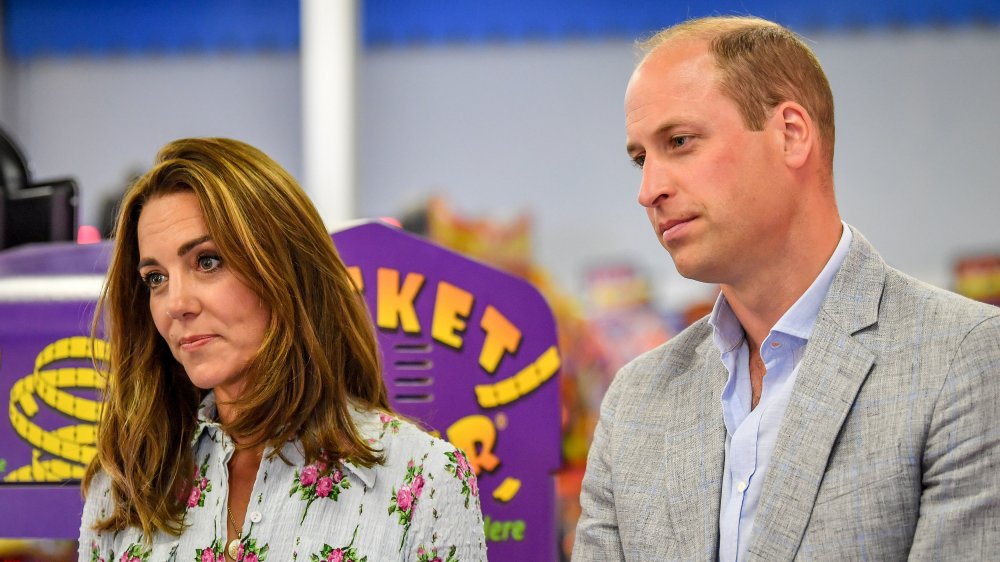 Wpa Pool/Getty Images
There's no drama quite like royal family drama, and Prince Harry's 36th birthday has brought another tidbit for Anglophiles to gossip about. Prince William and Kate Middleton posted a picture on Instagram of Harry from back in February 2017. In the photo, all three are running a relay race at an event for their Heads Together campaign, which promotes mental health awareness. The trio is all smiles in the pic, which the Duke and Duchess of Cambridge captioned: "Wishing a very happy birthday to Prince Harry today!"
Harry's dad, Prince Charles, also wished his son well on his birthday, calling him by his royal title, The Duke of Sussex, and posting a pic of them together six years ago at the first Invictus Games, per People. A source told the magazine that Harry will be celebrating his birthday in Santa Barbara, Calif., where he now lives with wife, Meghan Markle, and their son, Archie. The outlet reports that the family has plans to connect over the phone or video chat on his birthday as well. That all seems innocent enough, right? 
Not so fast — if you really want to read into it, these royal messages may carry shady undertones. 
Did Harry's family shade Meghan Markle on his birthday?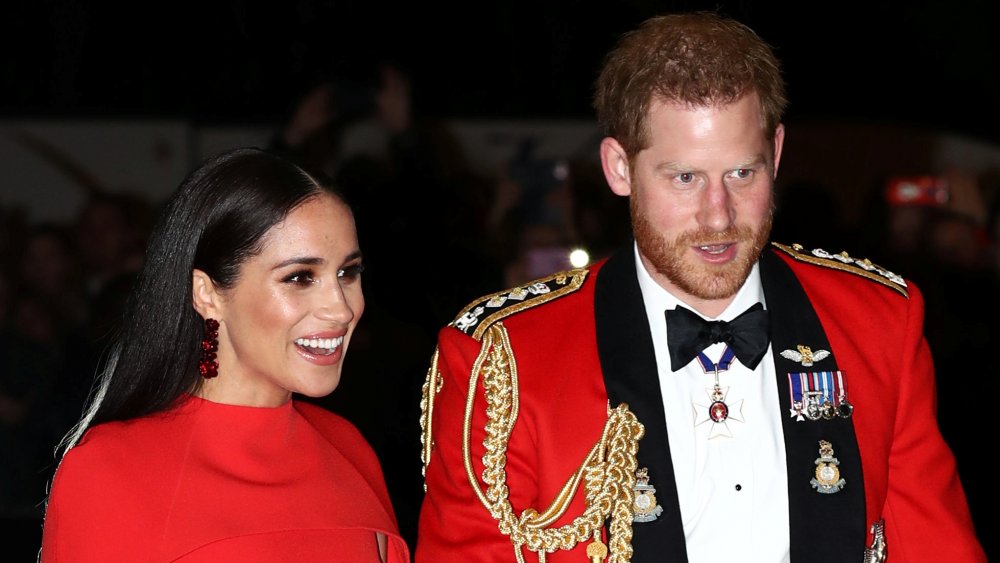 Wpa Pool/Getty Images
Prince Harry and Meghan Markle announced that they would be "stepping back" from the Royal Family in January 2020, and they stopped using their official titles in April 2020. Part of the impetus behind their move to California was allegedly a riff between the couple and Prince William and Kate Middleton, along with the ongoing stress of the British media's negative coverage of Meghan, which was often deemed racist and hypocritical, per NBC News. 
So, the fact that both Harry's brother and father posted pictures of him from before he was married to Meghan, and the fact that they both used Harry's royal title, could be read as a slight. One follower comment on Prince William's tribute to his brother said: "They left someone out of the picture," complete with laughing emoji. Another remarked, "There must have been hundreds of photos you could have picked, but you chose to post one of Harry, William and Kate. I'm sure not including Meghan wasn't unintentional. Not very classy..." Still another wrote, "Interesting photo selection! No Meghan..." 
The debate about whether not William and Kate intentionally overlooked Meghan rages on in the comment section, but if the assumptions are true, let's hope Harry doesn't let it ruin his birthday.