The Real Reason Cardi B Is Getting Divorced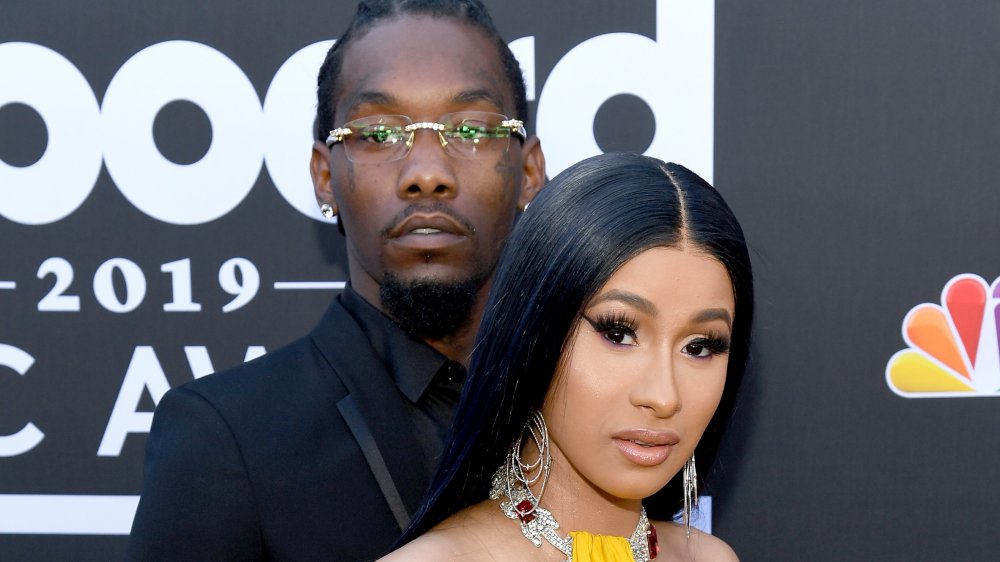 Kevin Mazur/Getty Images
Cardi B and Offset are officially calling it quits after three years of marriage, according to court documents obtained by TMZ. While it's no secret that the rappers' whirlwind romance has been anything but smooth, it appears things have gone from bad to worse, as even the divorce proceedings are off to a rocky start.
Per TMZ, Cardi B filed for divorce in Georgia, naming herself as the plaintiff and Offset as the defendant. But that's not all. The court documents also allegedly specify that Cardi B requested sole physical and legal custody of the couple's 2-year-old daughter Kulture. Cardi B is purportedly also seeking an unspecified amount of child support. (After all, as the wise Kanye West once sang: "Eighteen years, eighteen years, she got one of your kids, got you for eighteen years.") While there's still no word as to whether or not Cardi B plans to seek spousal support, documents indicate that the couple did not have a prenuptial agreement in place, as Cardi B asked for "an equitable division of all marital assets."
And, if you're holding out hope for the couple to reunite, like they've done many times in the past, think again. According to the court documents, Cardi B stated that she and Offset are currently separated and that "there are no prospects for a reconciliation." (Plus, we can't help but think this time just feels different.) But how exactly did this match made in rap game history end up so irretrievably damaged and broken? Keep reading after the jump to find out!
Cardi B and Offset's relationship hasn't been easy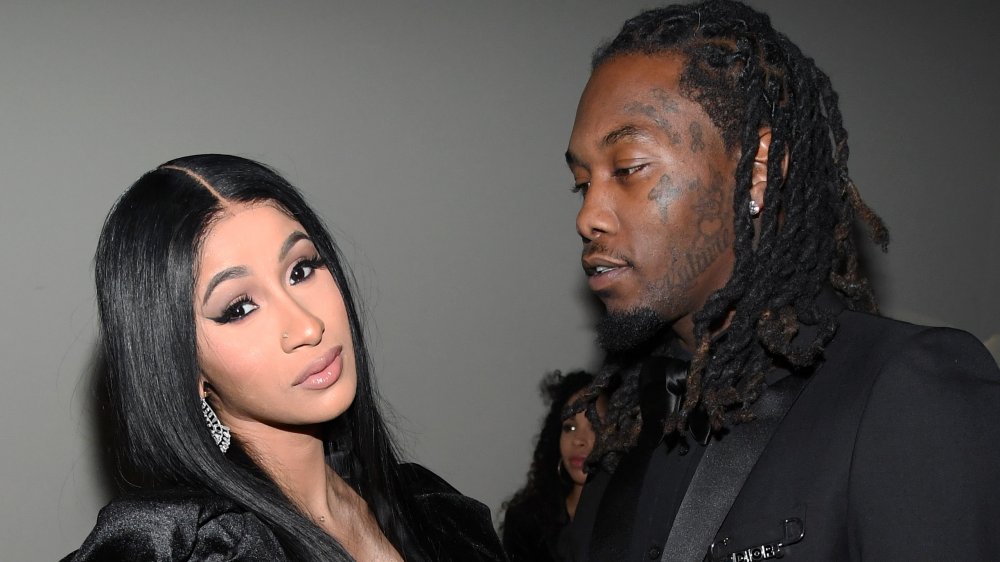 Kevin Mazur/Getty Images
Although Cardi B and Offset's divorce news is sad, it's not exactly unexpected. As you might recall, Offset popped the question with an 8-carat diamond in October 2017 during a live concert. Cardi B seemed over the moon. But, unfortunately, their wedded bliss didn't last long. Just two months later, in December 2017, videos surfaced of what appeared to be Offset in bed with other women. YIKES.
The scandal, however, only appeared to be a blip on the radar for the couple, as they announced they were expecting a baby girl in April 2018, during — you guessed it! — another performance. But, of course, this couple has always been full of surprises and, in June 2018, TMZ obtained a marriage license that proved Cardi B and Offset were already married and had been since September 2017. So much for that impromptu romantic on-stage proposal. 
Unfortunately, what goes up often comes crashing down and, in December 2018, the couple's whirlwind love story did just that. As reported by Us Weekly, a woman named of Summer Bunni claimed to be Offset's mistress. UH OH. Let's just say, Cardi B wasn't thrilled to hear the news. Amidst that particular scandal, a source claimed that Cardi B wasn't entertaining the idea of getting back with her estranged husband whatsoever. "Cardi is strong and going to take care of her daughter [Kulture] and work. She's going to live the life she built," the source disclosed. Famous last words!
Cardi B has forgiven Offset one too many times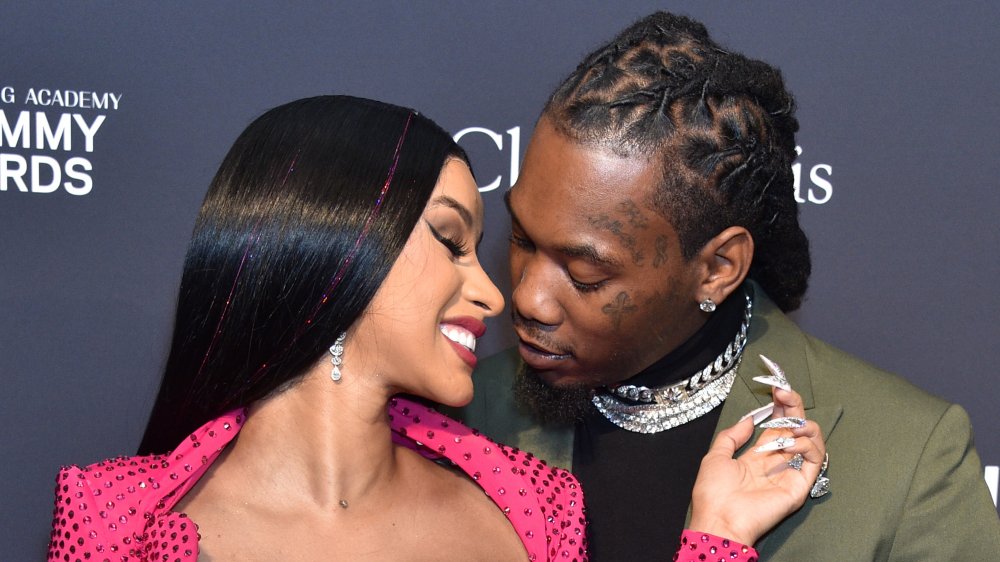 Gregg Deguire/Getty Images
Indeed, Cardi B did opt to give the relationship the good ol' college try and work things out with the father of her child once more. As reported by Us Weekly, the on-again off-again reconciliation resulted in Offset issuing several public apologies and grand gestures in an effort to win Cardi B back once and for all. What did that entail? Birkin bags, jewelry, expensive flower arrangements, and professing his undying love for his wife during — yes, that's right — another live performance.
During an interview with Cosmopolitan in 2018, Cardi B spoke candidly about her choice to stand by Offset amidst infidelity rumors. The stripper-turned-songwriter was adamant that her decision to work things out had nothing to do with a lack of confidence. "I know I look good, I know I'm rich, I know I'm talented. I know I could get any man I want — any basketball player, football player," she professed. "But I want to work out my s**t with my man, and I don't got to explain why. I'm not your property. This is my life."
She was also quick to admit that, while Offset has made his fair share of mistakes, she's not exactly perfect, either. "It's not right, what he f**king did — but people don't know what I did, 'cause I ain't no angel." While it remains to be seen exactly how the divorce will play out, we'll probably learn all about it by way of their music, or — you know the drill — another live performance.