Keith Urban's Song Lyrics That Embarrassed Nicole Kidman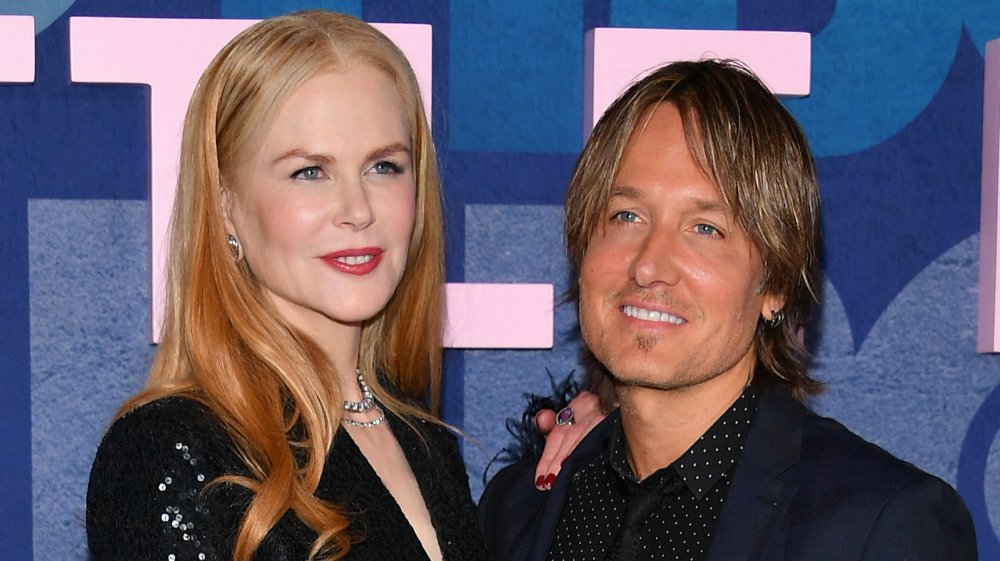 Dia Dipasupil/Getty Images
Few celebrity couples are as iconic and powerful as country singer Keith Urban and actress Nicole Kidman. Fresh from her 12-year marriage to actor Tom Cruise, Kidman first met Urban at the 2005 G'Day USA gala, which celebrates and gathers Australians living in the United States, per the Daily Mail. "I remember thinking, I had such a crush on him, and he wasn't interested in me," Kidman said during an appearance on The Ellen DeGeneres Show in 2017, adding that Urban didn't call her for four months after their initial introduction. Urban, however, had a slightly different story to tell, saying his disbelief kept him from making that first move. "I might have a wild imagination of possibilities in life, obviously, but not in a million years did I think that somebody like that would be interested in me," he told The Sunday Morning Herald. "At all."
But once Urban made that call, it wasn't long before he and Kidman tied the knot in 2006. Throughout their nearly 15-year marriage, the two have spoken candidly about the depth of their relationship, which seems to be a source of comfort for both artists. It's not surprising, then, that Kidman also serves as the muse for much of Urban's music. In fact, one of his songs explicitly references Kidman. Yet, while any wife would surely be flattered that their husband draws inspiration from their love, this particular song left Kidman with some choice words for Urban.
Nicole Kidman doesn't 'censor' Keith Urban's art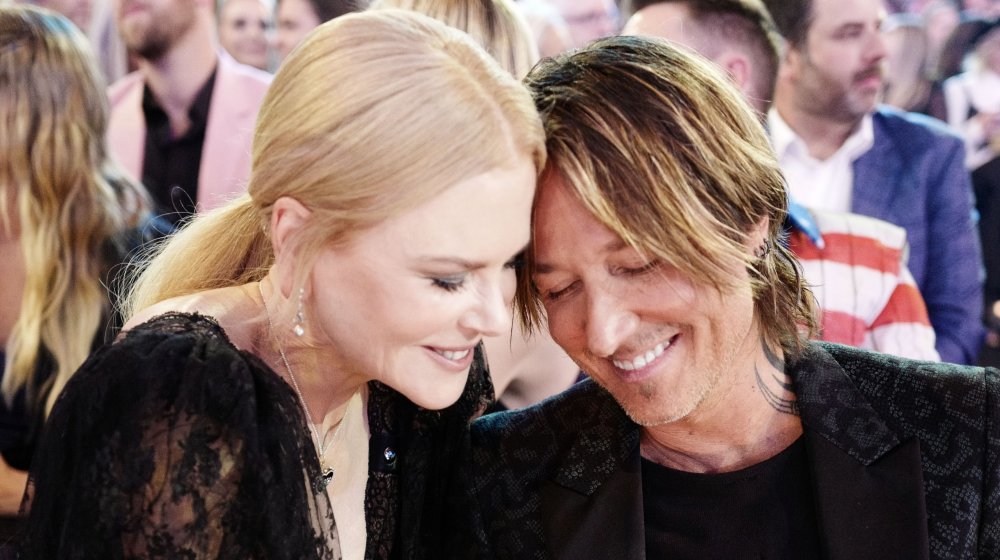 John Shearer/acma2019/Getty Images
For those who aren't familiar with country singer Keith Urban's back catalog, the lyrics in question can be found in the superstar's song "Gemini" from his 2018 album Graffiti U. While the entire song seems to reference his wife, actress Nicole Kidman, and the impression she's made on Urban, there are select parts that are definitely intimate. "She's a maniac in the bed / But a braniac in her head," for instance, repeats throughout the song. But that's not all.
In an interview with Kyle and Jackie O Show, Kidman revealed how she really felt about the suggestive lyrics. She explained that, while she wasn't bouncing off the walls after the intimate details of her relationship were revealed, she also didn't take it too seriously. "I don't censor his art if I can be a muse for it," Kidman said, noting that "it's better than saying 'God, I'm so bored. Make an effort, Nicole!'"
However, Kidman deemed another line from the song "outrageous" and wasn't ready to give her two-cents about how she felt. Those lyrics, which come later in the track, suggest Kidman is "waking to make love in the middle of the night." While Kidman might not have been too excited about that lyric, Urban is more hopeful about how it might have been received. "I think she liked it. I hope so. Yeah, it's a good dance song," Urban told Entertainment Tonight. We think they'll be just fine!