The Real Reason Savannah Chrisley And Nic Kerdiles Ended Their Engagement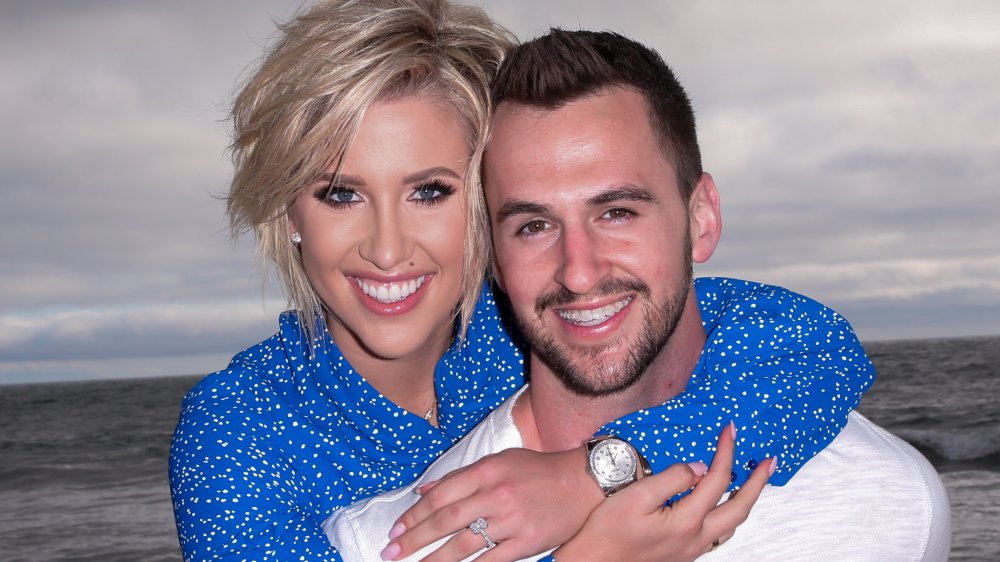 Paul Archuleta/Getty Images
Reality star Savannah Chrisley and former NHL player Nic Kerdiles have had their fair share of ups in downs. The pair met in via Instagram in 2017, per People, and got engaged a year later. In October 2019, fans assumed something was up when they spotted Savannah without her engagement ring, but Kerdiles quickly squashed the rumors. 
Kerdiles appeared on Savannah's father's podcast, Chrisley Confessions, and shared his side of the story. "It's funny how people read into the smallest things like that," he said (via US Weekly), adding, "there's no engagement ring in some of her pictures. I mean, we're together. Savannah and I are fine." Despite Kerdiles' assurances, it seems like trouble was brewing below the surface. In June 2020, Savannah announced that the couple had decided to postpone their wedding.
The same month, Savannah appeared on Chrisley Confessions to explain the situation. "We both realized that things moved way too fast and we needed to go back to dating," she told dad Todd Chrisley, adding, "It's 2020, and you know what? It's OK not to follow the guidelines and the whole time frame that everyone follows." Despite their best efforts, it seems the young lovers couldn't make it work. In September 2020, Savannah and Kerdiles shared that they decided to go their separate ways, stepping away from their rollercoaster relationship. Here's everything you need to know about the breakup.
Savannah Chrisley and Nic Kerdiles still have strong feelings for each other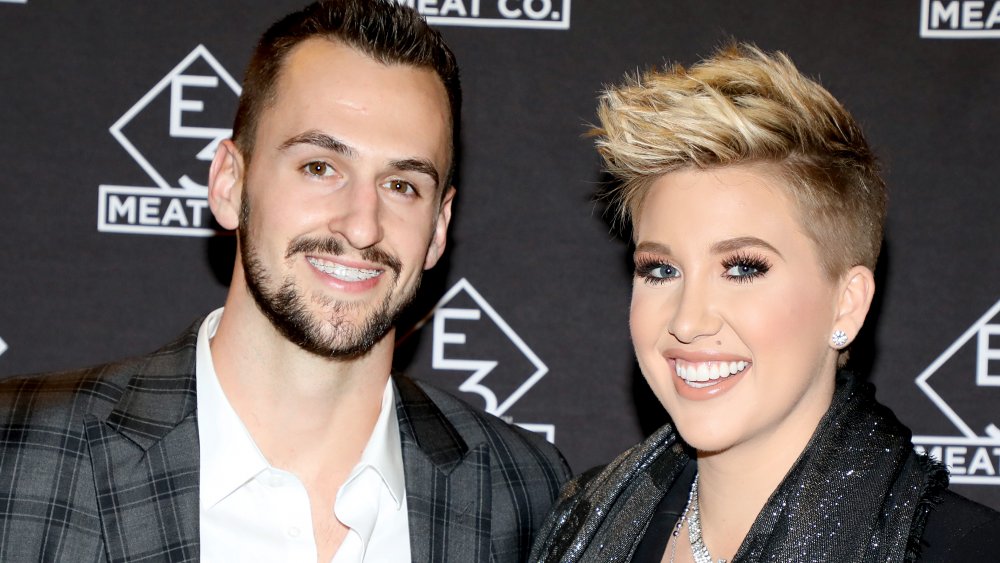 Danielle Del Valle/Getty Images
In September 2020, Savannah Chrisley and Nic Kerdiles split after three years together. Savannah broke the news via Instagram. The post showed a laughing Savannah and Kerdiles holding hands and running on the beach, engagement ring visible. The happy picture did not match the somber tone of the caption. "You've all been wondering ... so here it is", Savannah began her lengthy explanation.
"Nic and I have decided to call it quits There's no hatred between the two of us ... and in all honesty ... that makes saying goodbye even harder," she continued. "I have to trust that God has a far greater purpose for my life ... I believe that He will take this hardship and make something beautiful out of it."
Kerdiles posted a similar statement to his Instagram. He called Savannah the "BIGGEST blessing" in his life and asked fans to "respect [their] privacy." Neither Savannah nor Kerdiles gave any specifics as far as the reason behind the breakup. That being said, based on the social media posts, it seems like it may not have been Nic's idea, as he still seemed to have strong feelings for Savannah. "I still look at [Savannah] as the type of woman I want to spend the rest of my life with," he wrote, "She is everything one could want in a mother, daughter, wife, and friend."
So who knows? Maybe this ride is not over just yet.