The Real Reason Cardi B Will Never Get Plastic Surgery Again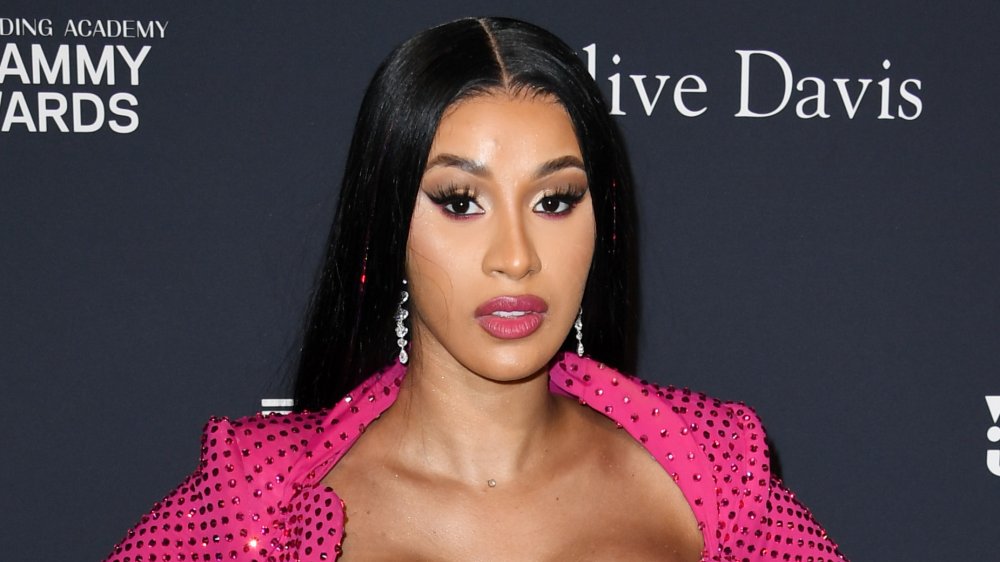 Jon Kopaloff/Getty Images
Rapper Cardi B is never one to hold her tongue. Case in point: In August 2020, the Bronx artist went No.1 for the fourth time on the Billboard Hot 100 with her Megan Thee Stallion accompanied single "WAP," which sparked controversy for its raunchy lyrics. Not to mention, the mom-of-one consistently speaks out against racial injustice, xenophobia, and is very active in politics.
Aside from Cardi's lyrics and her political views, the rapper is candid about her plastic surgeries over the years. The former stripper told Entertainment Tonight after giving birth to her daughter, Kulture, in 2018, that the experience "f***ed" her up, prompting her to get her breast implants redone.
Then in 2019, the rapper revealed to fans during a show at the Beale Street Music Festival that she had just gotten liposuction. The Grammy-winning artist admitted, "I should have canceled today because moving too much is gonna f*ck up my lipo." Later in an Instagram Live, Cardi B clarified she did get lipo but not "ab etching," which is liposculpture that creates a "six-pack" effect, per Refinery29.
Considering how candid Cardi B has been about plastic surgery in the past, it's arguably surprising she has decided to forgo procedures in the future. We reveal after the jump the real reason for her change of heart.
Cardi B faced complications after liposuction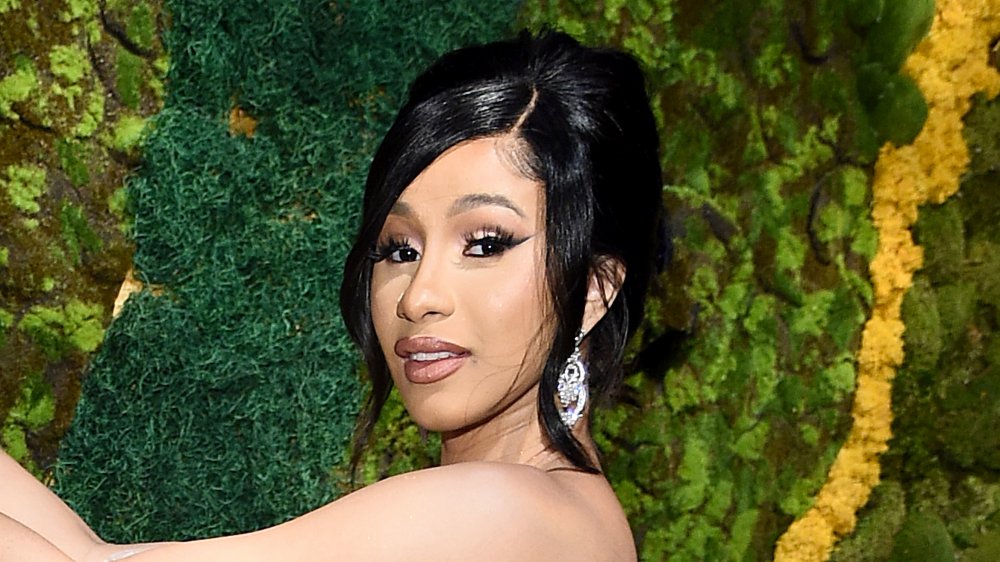 Dimitrios Kambouris/Getty Images
Cardi B's fans love her honest approach to fame and constantly ask for more candid moments. However, the artist revealed on Sway in the Morning in April 2018 that sometimes she feels like an "animal at the zoo," and explained how the invasion of her privacy inspired her debut album, Invasion of Privacy, in 2018. Still, this hasn't stopped Cardi B from being candid about surgery. "I want to explain to people how hard it is to process. I feel like people look at girls on Instagram and go, 'Oh, they got their lipo done and it was so easy,"' said the rapper to Entertainment Tonight. "It is just such a long, hard process."
The process was seemingly so hard for Cardi B, that she declared via Twitter in June 2019 that she is done with plastic surgery. "I been working out for the past 2 weeks cause bitch I ain't getting surgery again," wrote the star. "But let me tell you I haven't got a headache ever since." 
Speaking of headaches, in 2019, after her performance at the Beale Street Music Festival, the artist ended up canceling shows because her body began to swell. "Look how swollen my feet get every time I take a plane, imagine my body," said the rapper on her Instagram story, via People. "Reasons why doctors told me to chill on shows." Not only did Cardi B chill on the shows, but she also chilled on the surgeries, too.