Miranda Lambert Reveals The Two Artists She's Listening To In Quarantine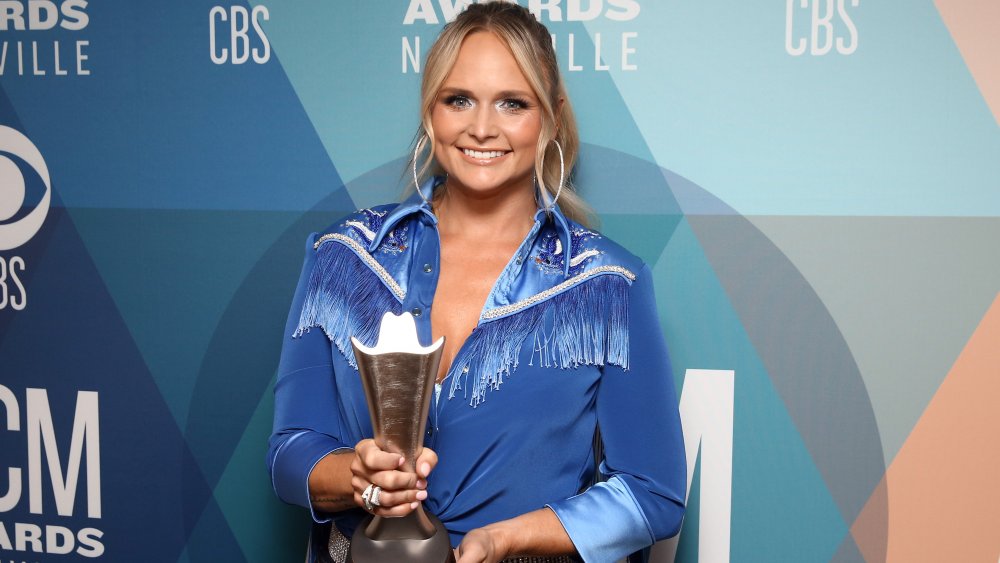 Terry Wyatt/acma2020/Getty Images
Deep down, everyone knows that award shows are competitions — but that doesn't mean stars aren't happy to support each other's work. During the pre-show for the Academy of Country Music Awards, singer Miranda Lambert was happy to share what she's been listening to during quarantine. The two-time Grammy award-winner gave a shoutout to an up-and-coming country singer, as well as a somewhat more established voice in the genre.
Lambert praised singer Caylee Hammack, whose debut album, If It Wasn't For You, was released in August 2020. She also shared that she's loving Waylon Payne, whose second album, Blue Eyes, the Harlot, the Queer, the Pusher, & Me, was released in September 2020, the week before the ACM Awards. Payne may be best known because of his famous parents, Grammy-winning country singer Sammi Smith and guitarist Jody Payne, but he's gaining plenty of attention for his own work, too. Hammack and Payne aren't household names yet, and it was nice to see Lambert show them some love ahead of the awards show. Here's what to know about the two special artists.
Caylee Hammack opened for Miranda Lambert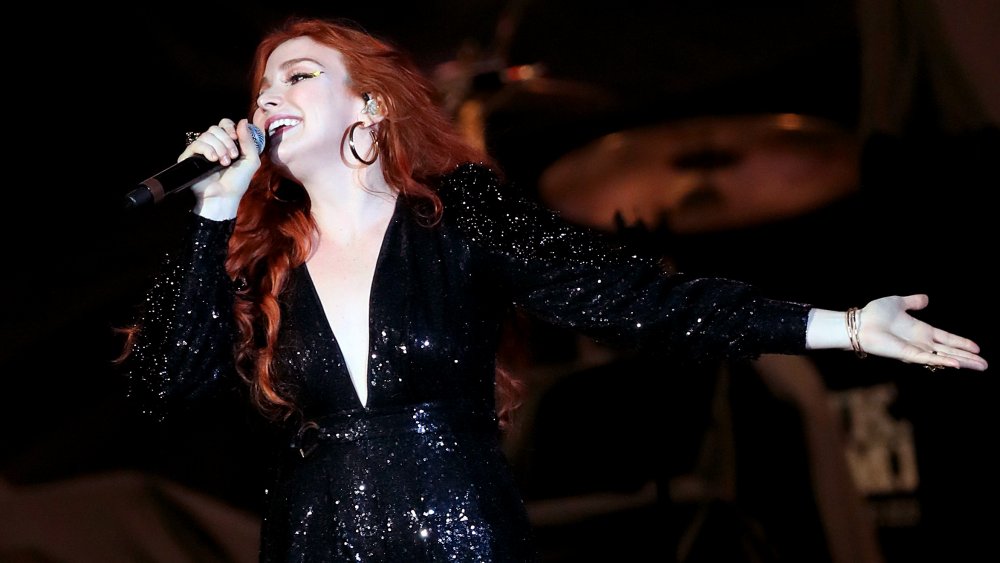 Carmen Mandato/Getty Images
If you're looking for new, female-driven country music, look no further than Caylee Hammack's debut album, If It Wasn't For You, which was released in August 2020. And while Hammack isn't a household name just yet, she will be soon — she already has the attention of plenty of country legends.
Hammack's song "Redhead" features none other than legendary redhead Reba McIntire. And her song "Mean Something" features fellow country stars Ashley McBryde and Tenille Townes. Plus, Hammack opened for Miranda Lambert in 2019, and it sounds like the two stars became fast friends. Hammack, Townes, McBryde, along with Maren Morris, and Elle King are all featured on Lambert's cover of Elvin Bishop's "Fooled Around and Fell in Love," making it the ultimate girl-power country anthem.
During an interview with The Boot in September 2019, Hammack shared that Lambert gave her some wise advice about befriending other women in country music. "Miranda said, 'This industry will sometimes make women believe that there's one slot we all have to fight, compete for. The thing is, there's no slot. We have to make them as we go,'" Hammack explained. "She said, 'Once both of you have established your lanes, and you both have your feet settled in music, then y'all can be friends.' And that helped me so very much. There's not one slot we're fighting for. We have to make the slots."
Miranda Lambert worked with Waylon Payne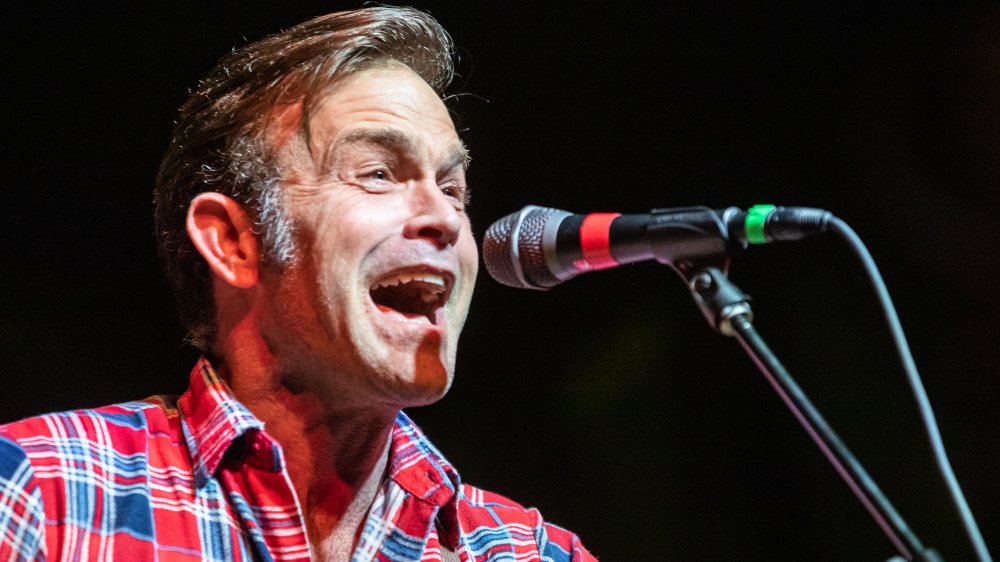 Per Ole Hagen/Getty Images
Miranda Lambert's 2016 album The Weight of These Wings featured two songs collaborator Waylon Payne co-wrote: "Use My Heart" and "To Learn Her," both of which Lambert and Payne wrote with Ashley Monroe. However, Lambert and Payne's working relationship goes way back, so it's no surprise that the "Bluebird" singer gave her songwriting partner a shoutout at the 2020 Academy of Country Music Awards.
But before the release of Payne's second album, Blue Eyes, the Harlot, the Queer, the Pusher, & Me, it had been a while since his music was in the spotlight. Payne's first album, The Drifter, was released in 2004. Since then, he's written songs with Lee Ann Womack, as well as with Lambert. Payne's new album, however, is all his own. This deeply personal album tackles addiction, the loss of his mother, and his experience as a gay man. "The first six songs are pretty much that whole searching and needing some sort of something, not knowing what it is," Payne told Rolling Stone. "The second half of the album kind of gets the hope. It gets to a point where you start working through things."
The singer's process of "working through things" has clearly resonated with fans, including high-profile ones like Lambert. It's clear that Payne and Caylee Hammack are two country artists to watch.