The Truth About Taylor Swift's ACM Awards Look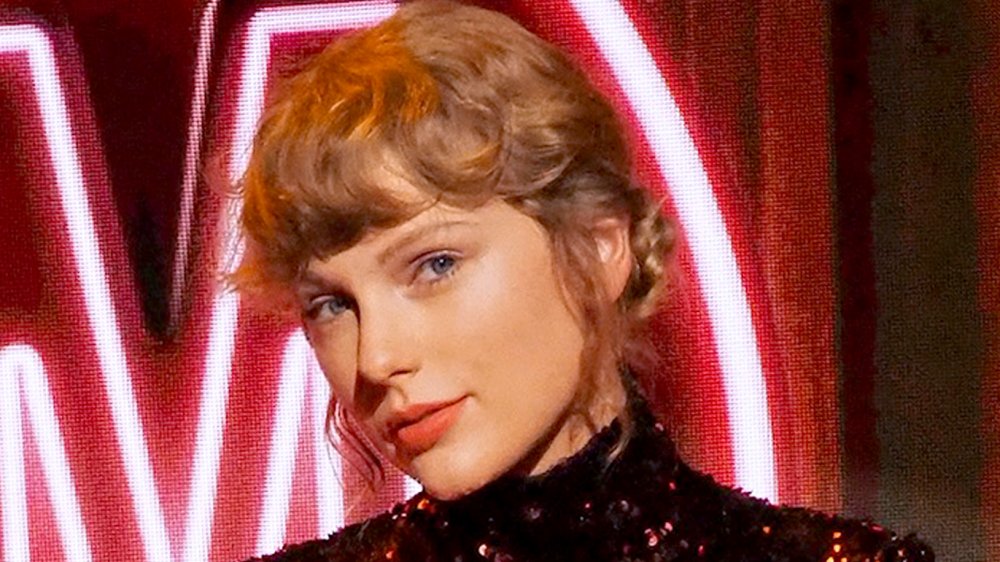 Tasrightsmanagement2020/Getty Images
Singer and songwriter extraordinaire, Taylor Swift, returned to American Country Music Awards on Sept. 16, 2020, for the first time since 2015. The timing couldn't have been better (withstanding the coronavirus, of course), as the star released her eighth album, Folklore, in July 2020 to great fanfare. And to promote the well-received album, she signed on to perform the single, "Betty," at the 55th ceremony. 
Although many were anticipating the singer's performance, there were just as many fans who were looking forward to her award show outfit. "Is she gonna walk the red carpet there?" one fan tweeted before the show, while another person said, "SO EXCITED WE WANT TO SEE HER AT THE RED CARPET."
As it turns out, Swift did strike a pose for the cameras before the show. And let's just say there's something particularly interesting about her look — we reveal the truth about the ensemble after the jump.
Taylor Swift styled herself for the ACMs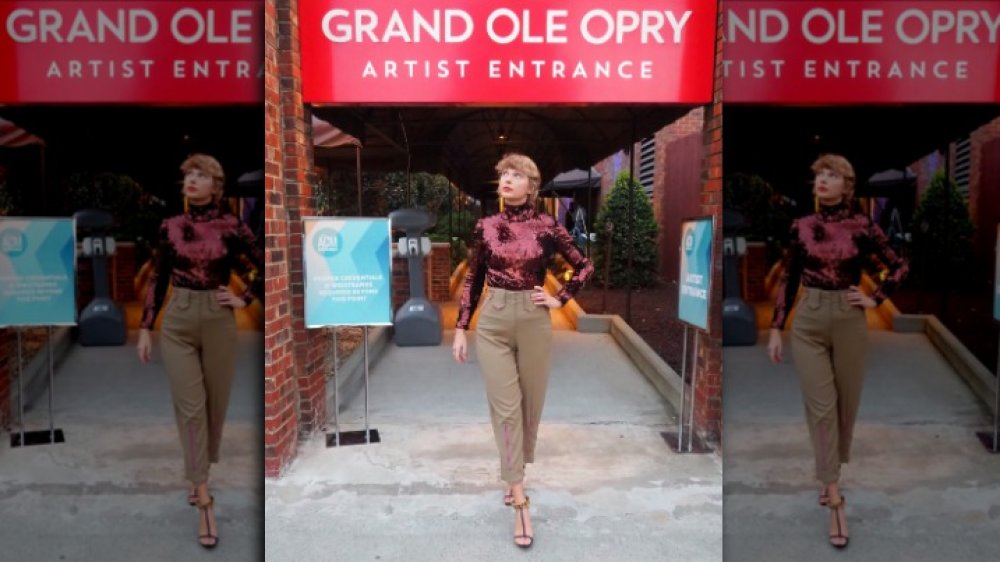 Tasrightsmanagement2020/Getty Images
Taylor Swift arrived at the ACMs wearing a garnet-colored sequined turtleneck and high-waisted tan pants with a pink accent, capping off the look with black heels. As for the star's hair, the blond locks were casually fashioned into a low, loose, and messy bun. And there's a good chance Swift's longtime fans will be happy to see that she sported her iconic curls, a style she wore often early on in her career.
So how did people react to the "Cardigan" performer's ensemble? Some thought it was perfect for the virtual event, as this person tweeted, "SHE'S SO STUNNING!!" Another person said, "She looks beautiful." Those messages probably boosted Swift's confidence, as she's the one who picked the Stella McCartney-designed outfit. People reported that the Grammy winner "did her own hair, makeup and styling," for the annual event.
However, some fans criticized Swift's styling, with one person writing "Yup we can tell" in response to People's report that she chose her clothes for the evening. Well, you can't win them all.