The Real Reason Carrie Underwood And Tony Romo Broke Up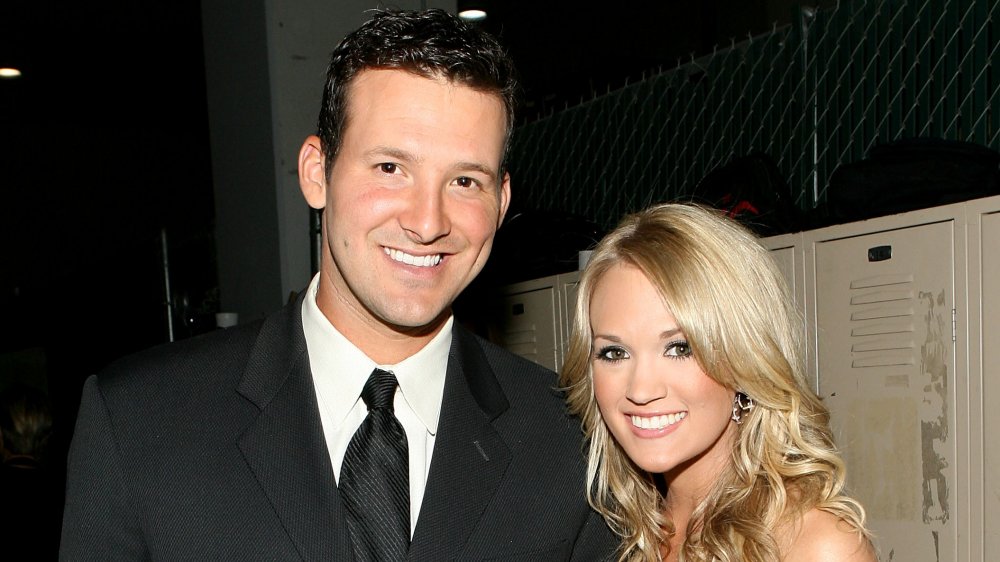 Michael Buckner/Getty Images
When they first started dating, country star Carrie Underwood and former Dallas Cowboys quarterback Tony Romo seemed like a perfect match. The couple reportedly dated each other in early 2007, but broke up by October of the same year. Romo was Underwood's date to the Academy of Country Music Awards that year and they spent each other's birthdays together, per Entertainment Weekly. Although fans might never know what really happened between the two, there are mixed accounts about how they actually defined their relationship. For his part, Romo told Sports Illustrated after their reported breakup that he was "lucky" to get to know her and that they're "friends," per EW.
Underwood also maintained back in 2007 that they were never serious, mostly because Romo wanted to avoid Cowboys fans judging his gameplay (and her) if she was in the stadium during games. She said of speculation that they were a couple, "At one point it seemed like that's where it was headed. But point blank, he is about football. I don't know if it's that I'm not quite his type or whatever, but I don't think he's at the point in his life where he would be willing to sacrifice football. He hated so much that people thought that he was paying more attention to me and that was causing him to not do well." But judging by comments she made later on, that might not have been the whole story. 
Carrie Underwood says Tony Romo did her "wrong"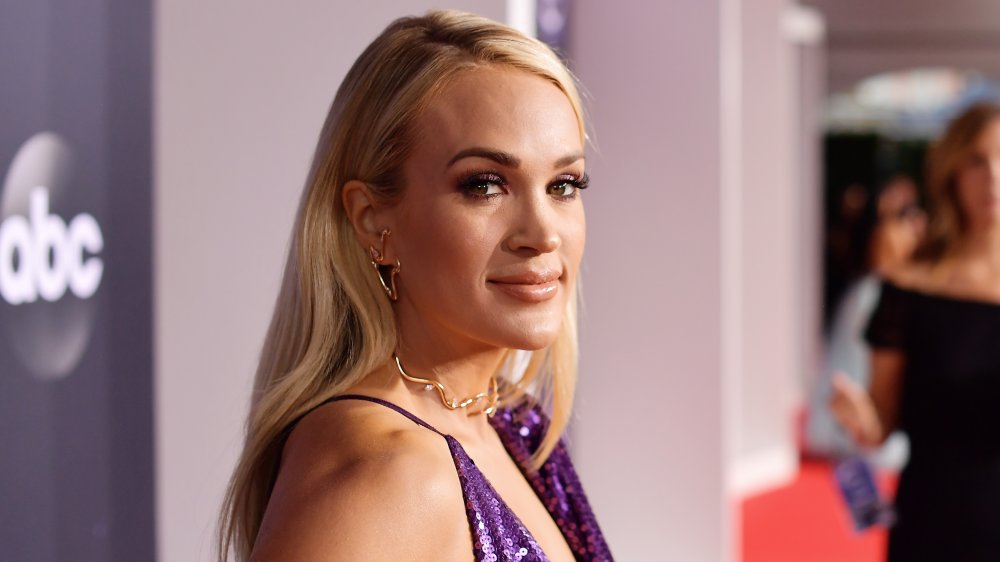 Matt Winkelmeyer/Getty Images
Although they were seemingly a lowkey couple, Carrie Underwood had some dirt to spill about her time with Tony Romo. After reportedly splitting in 2007, she later released a song called "Cowboy Casanova" in 2009 and many assumed she wrote the song for the celeb QB. But she told Esquire that she did nothing of the sort. The former American Idol judge said at the time, "I would never immortalize a guy that did me wrong. I would never give him that much credit." That sounds like a lot more went down than just him being "about football" and only football, right? 
In any case, both stars have since moved on. Underwood married NHL player Mike Fisher in 2010. They have two children together and starred in a docu-series about their relationship, Mike and Carrie: God & Country, per Women's Health. Meanwhile, Romo married Candice Crawford in 2011 and they have three kids together, so everything ended up for the best, wrongdoings aside.