Things You Never Knew About Carrie Underwood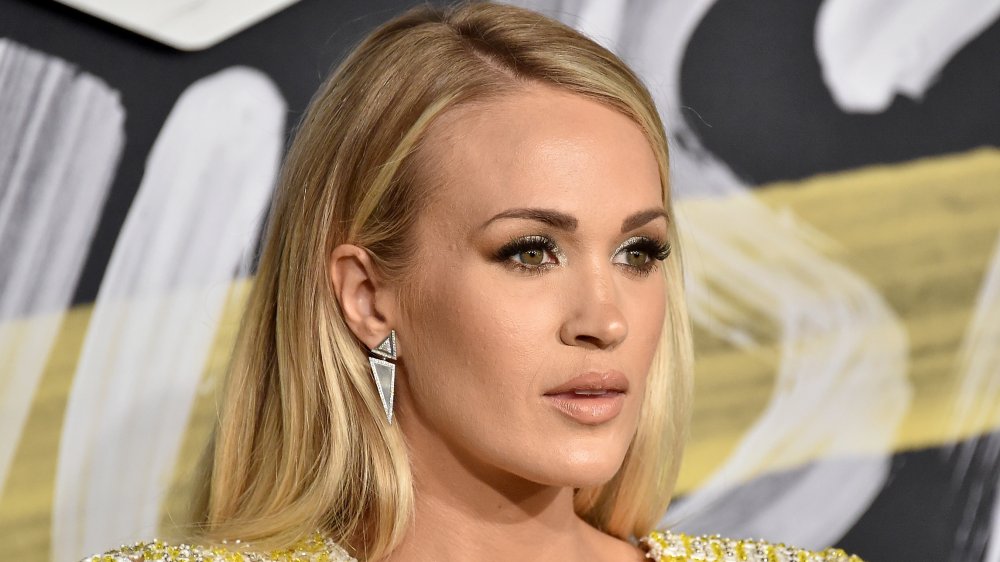 Mike Coppola/Getty Images
The name Carrie Underwood is pretty much synonymous with country music. Underwood is one of the most successful artists of the past decade and has helped propel the genre from tired cowboy music to modern pop fusion. The American Idol alum has nabbed countless awards over the years, including seven Grammys. 
And can we talk about her work ethic for a second? As of this writing, Underwood has released seven studio albums, hosted the CMA's 12 times, and recorded the theme for Sunday Night Football. In the midst of all that, she somehow found time to have a personal life. Maybe that's because she has a habit of blending business and pleasure. Her first date with former NHL player and now hubby Mike Fisher reportedly happened backstage at one of her concerts. Needless to say, the date was a success, and the pair said "I do," in 2010. Underwood and Fisher welcomed sons Isaiah and Jacob in 2015 and 2019, respectively.
You might think that after all these years in the public eye, there's nothing about the star that isn't common knowledge, but you'd be wrong. Here's everything you didn't know (or forgot you knew) about Carrie Underwood.
Carrie Underwood came from humble beginnings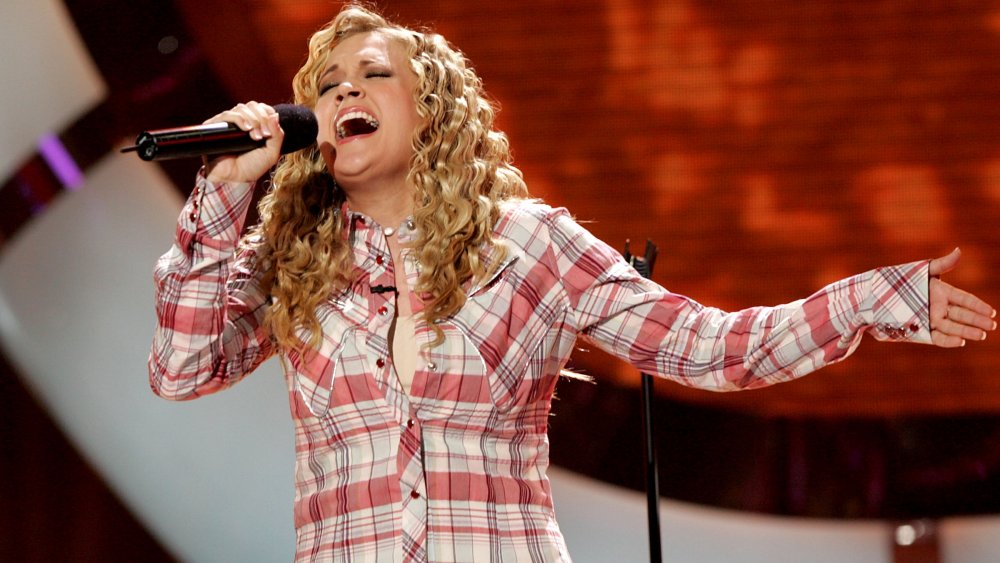 Kevin Winter/Getty Images
Today, a lot of American Idol contestants can be found on a "where are they now" list, but not Carrie Underwood. Fans of the country singer just might forget that she actually got her start on the reality show. Underwood grew up on a farm in Oklahoma, per Biography, so auditioning to sing in front of millions — let alone the original Idol judges — was surely more than a little intimidating. In an interview with BBC Radio's Steve Wright in the Afternoon in 2019 (via CMT) , Underwood revealed that she was so nervous that she almost changed her mind.
Luckily for Underwood, her mom stepped in and insisted on accompanying her to the auditions. Together they made the long drive from Oklahoma to St. Louis. The country star's mom stuck with her until she had to perform for the judges alone. "I just think she's beautiful and I think she's got the voice, so I hope she's going on, but I don't know," her mom told cameras while Underwood auditioned (via Country Living).
The then 21-year-old nailed her audition, blowing the judges away with her cover of Bonnie Raitt's "I Can't Make You Love Me." Underwood went on to eclipse all of the other contestants and win the fourth season of the hit reality show. She landed her first record deal and, well, the rest is history.
Carrie Underwood had a serious accident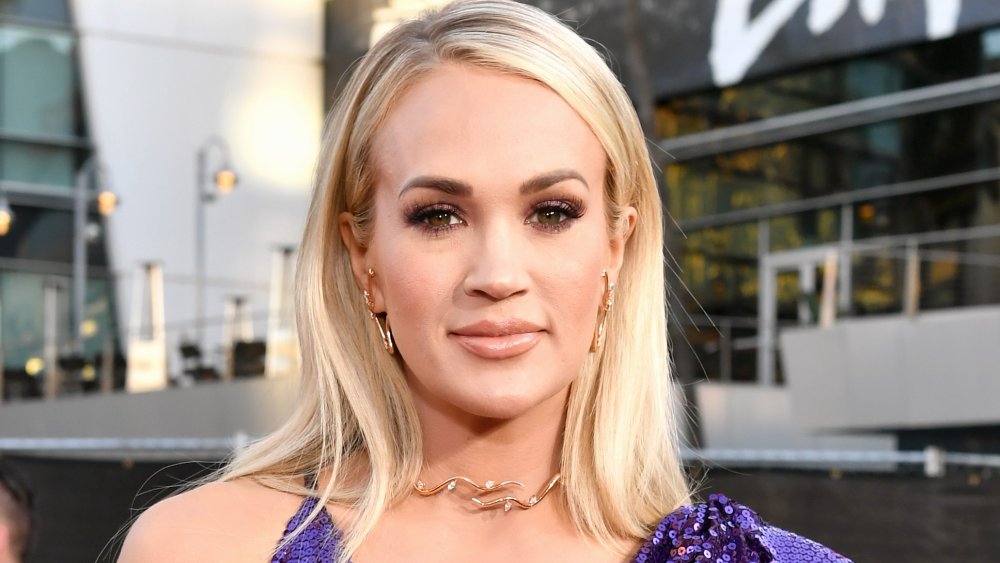 Emma Mcintyre/Getty Images
In November 2017, Carrie Underwood had an accident that left her with scars. According to People, Underwood was outside her home in Tennessee when she tripped and fell, breaking her wrist and slicing open her chin. She was rushed to the hospital and left with "between 40 and 50 stitches" in her face.
Underwood appeared on Today a few months later and opened up about the accident. "I just fell," she said simply, "I just tripped, taking my dogs out to do their business. It could happen to anybody." She added: "I say if I would have fallen anywhere else, it wouldn't have been a problem. There was one little step that I went to catch myself on and I missed."
After the accident, Underwood went dark on social media while she tried to heal. "In the beginning, I didn't know how things were going to end up," she explained, "It just wasn't pretty." After a couple of surgeries (and some decent foundation) the star was camera ready again. "I have a dedicated team of professionals who can spackle and paint and paste," she joked. 
These days, Underwood seems to be all good, with only a few scars around her chin to remind her of the accident. As of this writing, Underwood is back to singing, hosting, and raising her adorable kids.