Carrie Underwood Says Her Face Is 'Healing Pretty Nicely' Following Fall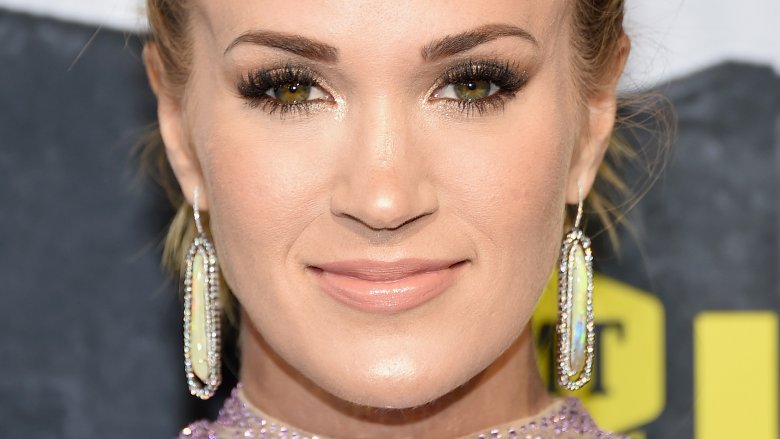 Getty Images
Carrie Underwood is sharing a health update.
On Tuesday, April 10, 2018, the "Champion" singer took to her blog to update fans on her condition after injuring her wrist and face in a fall last November.
"I'm doing pretty darn good these days!" she wrote. "My wrist is almost back to normal, about 90% there ... and the docs say that last 10% will come in time. And my face has been healing pretty nicely as well. I definitely feel more like myself than I have in a while."
After explaining that she's spent her recovery at home with her husband, Mike Fisher, and their 3-year-old son, Isaiah, Underwood revealed that she's also been busy working on her upcoming sixth studio album.
"I've been in the studio writing and singing a TON, but I've also been able to be creative in a way that I've never been before, which has been very fulfilling and empowering," the American Idol alum continued. "I've always been lucky to have a voice in the writing and recording process, but this is the first time I am this involved in the production of my music. It's been challenging and incredibly rewarding to be involved in every aspect from start to finish."
Underwood went on to announce her new single, "Cry Pretty," writing, "The title refers to when emotions take over and you just can't hold them back."
According to the 35-year-old hitmaker, the song, which will be released on Wednesday, April 11 at 6 a.m. EST, "Really speaks to a lot of things that have happened in the past year and I hope when you hear it, you can relate those feelings to those times in your life. It's emotional. It's real. And it ROCKS!"
As Nicki Swift previously reported, Underwood suffered a "hard fall" on the steps of her home in Nashville, Tenn. in November 2017. After undergoing surgery on her broken wrist, the Grammy winner, who also had to receive 40 to 50 stitches in her face, warned her fans that she may look "different."
While Underwood has taken to lying low in the months since, she's recently made her way back into the spotlight. In addition to sharing photos of herself on social media, she will make her first public appearance following her accident this Sunday, April 15, when she takes to the stage at the 2018 Academy of Country Music Awards.