Is Taylor Swift Dating Zac Efron?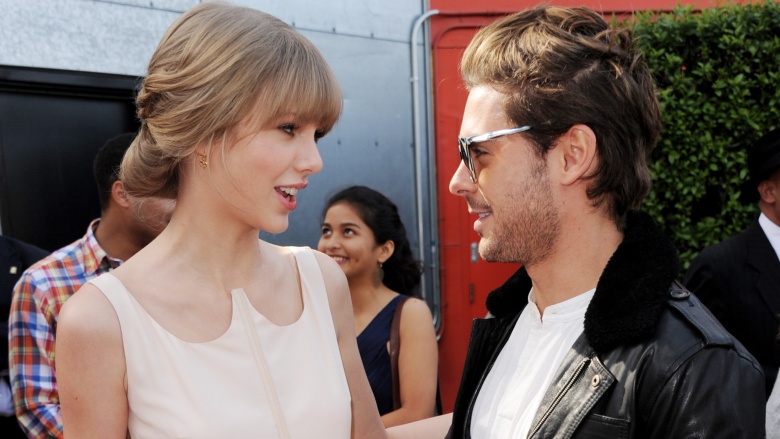 Getty Images
Is Taylor Swift cozying up to Zac Efron? The 26-year-old singer's highly-publicized relationship with Avengers actor Tom Hiddleston, 35, only just ended, but it seems like she may be rebounding with the 28-year-old Neighbors star who she's known for a while.
A source told InTouch (via Hollywood Life),"She's been talking about him nonstop since her breakup with Tom. She's always said she feels a strong connection to Zac, but could never act on it because they've always been dating other people." The source added, "Taylor and Zac have always been pretty flirty with each other." The insider continued, "She's reached out to Zac and told him that they should hang out and maybe go to dinner together, and he's into it. It just hasn't happened yet because of their schedules."
The pair were rumored to be dating when they promoted The Lorax (2012) together, and Ellen DeGeneres called them out about the rumored romance on her show. The pair denied it in a song, but when Swift returned a few months later, DeGeneres dredged it up again. (As it turned out, Swift was in the beginnings of her ill-fated romance with Harry Styles at the time.) "We actually never dated," Swift insisted on her next visit to the show. When DeGeneres asked her how Efron was doing, a flustered Swift replied, "I don't know! I haven't talked to him in a while because we didn't date."
Efron. who split five months ago from model Sami Miró, has complained about his lackluster dating life. He lamented to the UK Times, "Dating is something I'll never be able to do. As in the dictionary definition of dating, because one way or another I've impacted that person's life and they'll soon realize it. A date has to be very long to dispel whatever people think about me."
The good thing about a romance with Swift? They're both used to the limelight...even if she denies courting it.