Inside The Love Island USA Quarantine Villa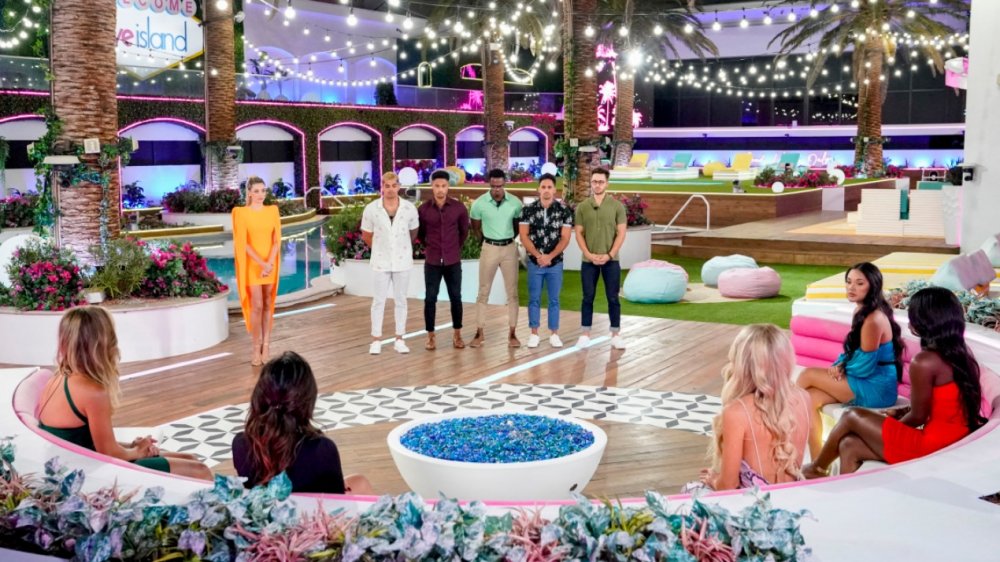 Robert Voets/CBS Entertainment
Although everything else seems to be in flux in 2020, CBS really came through for viewers by doing everything they possibly could to film Love Island USA during the coronavirus pandemic. It's not exactly the same as before (as is the case with so many other shows filming during the ongoing pandemic), since they couldn't actually go to an island this time around, but American viewers are lucky to have it. 
The original British version of the show did not get the same treatment. In fact, they skipped filming entirely this year, per Entertainment Weekly. ITV Chief Kevin Lygo said in a statement, "We have tried every which way to make Love Island this summer but logistically it's just not possible to produce it in a way that safeguards the well-being of everyone involved and that for us is the priority." Somehow, though, the American version, hosted by Arielle Vandenberg, was given the green light, even though it was delayed, per EW. Here's how they made it happen. 
'Love Island' moved to Las Vegas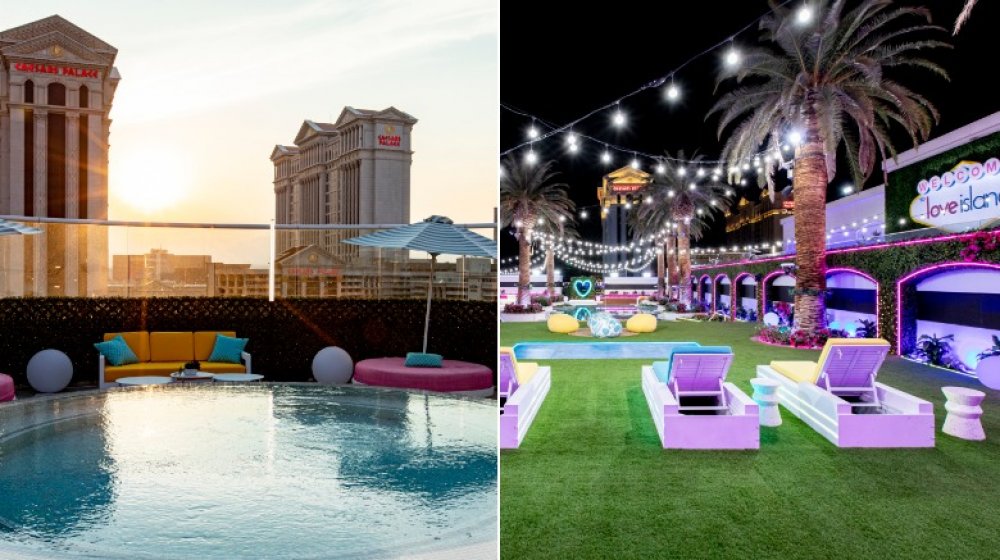 CBS
Since CBS couldn't fly a bunch of single people all the way to Fiji like they did in Season 1, due to the coronavirus pandemic, they had to find a workaround. What better place to film Love Island than Sin City? The producers built a villa that looks just like the ones both American and British viewers are used to, but instead of being in a tropical paradise, it's on the top of a boutique hotel run by Caesars Entertainment, The Cromwell in Las Vegas.
Of course, the best thing about Love Island is watching Islanders lounge by the pool, have face-to-face "chats," decide whose bed they want to sleep in, and participate in raunchy challenges that often involve making out. COVID-19 could've put a damper on all of that. Luckily, safety came first. Executive producers Jessica Castro and Ben Thursby-Palmer told TV Guide, "We've done everything we can to make sure the Islanders are safe and have the best summer of their lives and viewers can have a great summer living through them."
To do that, the Islanders were quarantined before production began and tested before entering the villa. They're also tested regularly throughout filming. The same went for the crew, who are required to wear PPE on set, while the Islanders do not. COVID-19 compliance officers are also there to make sure all protocols are being enforced.
The world may be a dumpster fire these days, but at least there's Love Island.