The Real Reason Garth Brooks Divorced His First Wife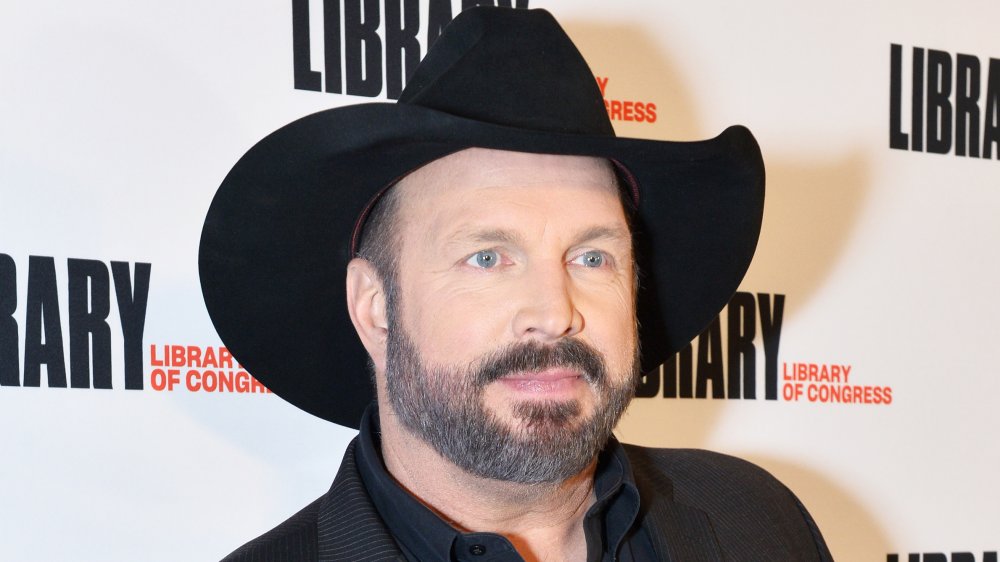 Shannon Finney/Getty Images
Many fans associate country music legend Garth Brooks with his wife, fellow country music star Trisha Yearwood, as they have been country music's golden couple since they married in 2005. But before Yearwood, Brooks was married to Sandy Mahl, and she played a pivotal role in his career. Brooks and Mahl started dating while they were both still attending Oklahoma State University–Stillwater. Alhough they attended the same university, the pair first met at the Tumblewood Ballroom in Stillwater (per Country Fancast). As a senior, Brooks was working as a bouncer there and he had to break up a fight in the women's restroom after Mahl threw a punch and got her hand stuck in the club's wood paneling. It was love at first swing, apparently. 
Brooks and Mahl were married in 1986 and his first album came out in 1989. Mahl's credited as a songwriter on two songs, "I've Got a Good Thing Going" and 1993's "That Summer." She uprooted her life in Oklahoma to move to Nashville with him, and was there throughout the beginning of his storied career. Mahl is the mother of Brooks' only three daughters,Taylor Mayne Pearl (born in 1992), August Anna (born in 1994), and Allie Colleen (born in 1996), per Good Housekeeping. Yet, despite their seemingly solid foundation, Brooks and Mail ultimately split in 1999 — so what happened? 
Garth Brooks met Trisha Yearwood while married to Mahl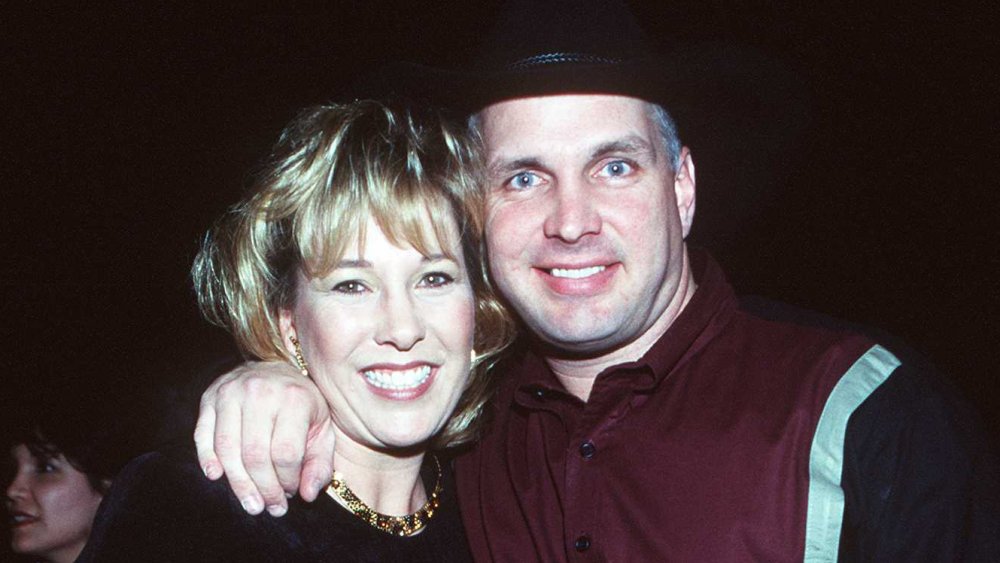 Ron Wolfson/Getty Images
Garth Brooks and Sandy Mahl divorced in 1999 and apparently it was a long time coming. Mahl spoke of their marriage in the documentary Garth Brooks: The Road I'm On and, later on, Brooks admitted that he felt like he'd learned something from her comments, per Us Weekly. "[I was] gone so much on the road [during our marriage], there were things I guess she was [trying to tell] me that I didn't hear until this biography. It's rare you get to hear the other side," he explained. "I just saw her and I think I hugged her harder than I ever have now that I know things that either I didn't hear or that she didn't say until now." 
According to Brooks, he met current wife Trisha Yearwood just a year after marrying Mahl, and felt like she was his soulmate. However, he stayed with Mahl out of a commitment to his vows. When talking about Yearwood, Brooks said, "If we'd gotten married then, either the career wouldn't have been what it was in the '90s or our marriage wouldn't have lasted. So I have to believe that things happen when they happen. I feel very lucky right now where I'm at. So even if I did have regrets, I wouldn't change anything in fear of changing where I'm at right now." Mahl, however, never remarried. Even though their 15 year marriage was turbulent, alls well that ends well.