Pamela Anderson Urges Son Not To Use Dating Apps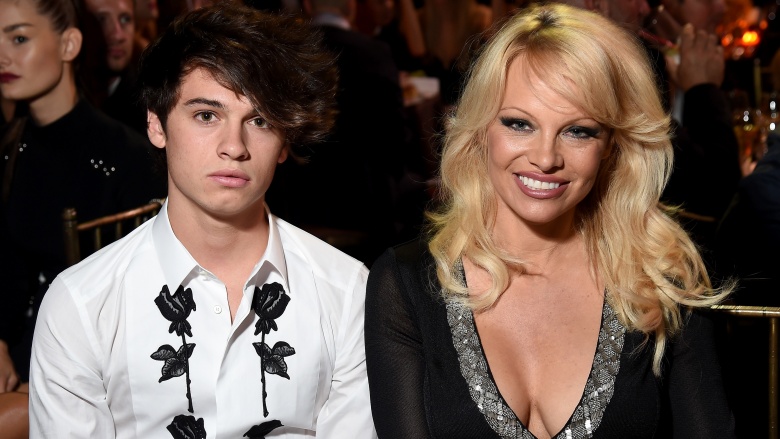 Getty Images
Don't expect to find Pamela Anderson's sons on Tinder (or PlentyOfFish, Bumble, OKCupid, etc.) anytime soon. The blonde bombshell doesn't want her boys, Dylan Jagger Lee and Brandon Thomas Lee, anywhere near dating apps.
"I tell [Dylan] not to do those stupid [dating] apps, which he doesn't, thank God," the 49-year-old former Baywatch star told Us Weekly. "I tell him, 'Just meet somebody on the street and get a connection.' It's human contact!"
Dylan seems to be heeding his mom's advice (though he may have better luck at school than on the street). The 18-year-old son of Anderson and Mötley Crüe drummer Tommy Lee insists, "I don't use those! I'm a lover."
Anderson seems to be particularly against any sort of technological advancements in romance or lust. In September 2016, the Barb Wire star penned an op-ed for the The Wall Street Journal calling pornography a "public hazard."
"The march of technology is irreversible and we aren't so naive as to believe that any kind of imposed regulation could ever reseal the Pandora's box of pornography," she wrote. "What is required is an honest dialogue about what we are witnessing—the true nature and danger of porn—and an honor code to tamp it down in the collective interests of our well-being as individuals, as families and as communities."
Anderson, who starred in widely-distributed sex tapes with exes Tommy Lee and Bret Michaels, continued, "Simply put, we must educate ourselves and our children to understand that porn is for losers—a boring, wasteful and dead-end outlet for people too lazy to reap the ample rewards of healthy sexuality."