What The Emoji Prince Harry Texts To Meghan Markle Says About Their Love, According To A Relationship Expert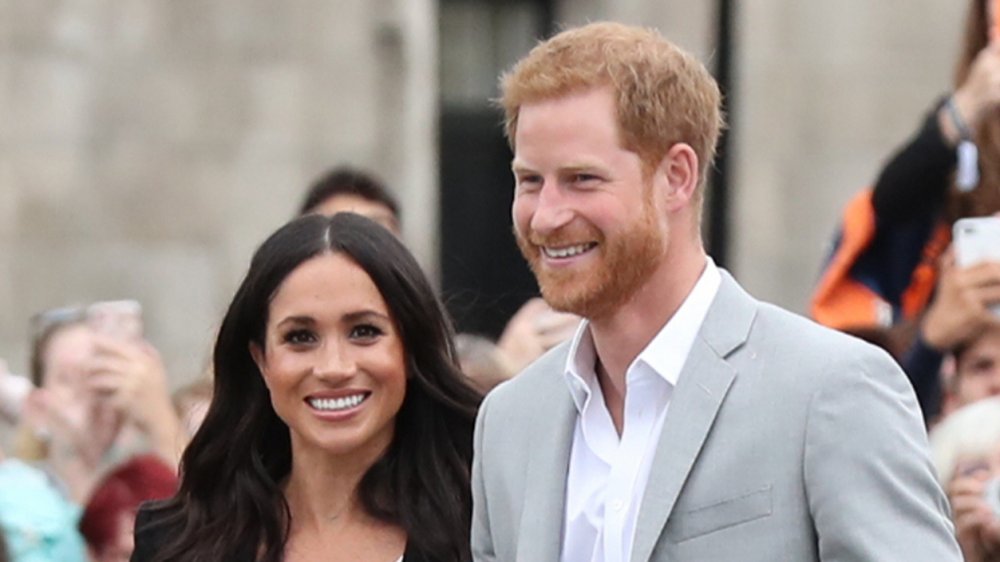 Pool/Getty Images
Royal watchers busy these days keeping up with the specifics of Prince Harry and Meghan Markle's marriage — not to mention all of the adorable details regarding their son, Archie, but back in 2016, these two had just started dating. That's when Harry reportedly began sending Meghan text messages using an arguably unusual emoji. Any guesses as to what that emoji was? 
Nope, not a heart eyes emoji or a heart with an arrow emoji. No, not a kiss or a crown, however appropriate those emojis might have been. He went with something that had a somewhat spookier vibe and that was definitely quirky.
"His messages were often short and full of emojis, in particular the ghost emoji, which he often used instead of a smiley face," according to the book Finding Freedom: Harry and Meghan and the Making of a Modern Royal Family (via People). While "Meghan found his texting etiquette funny and adorable, just like the prince," when it comes to why he opted for the ghost emoji, the authors of Finding Freedom admit that "nobody knows."
Fortunately for us, Rori Sassoon, a relationship expert and the co-owner of matchmaking agency Platinum Poire, gave Nicki Swift some exclusive insight into what Harry's unusual texts to Meghan might say about their love and their relationship.
Harry's ghost emoji may indicate different things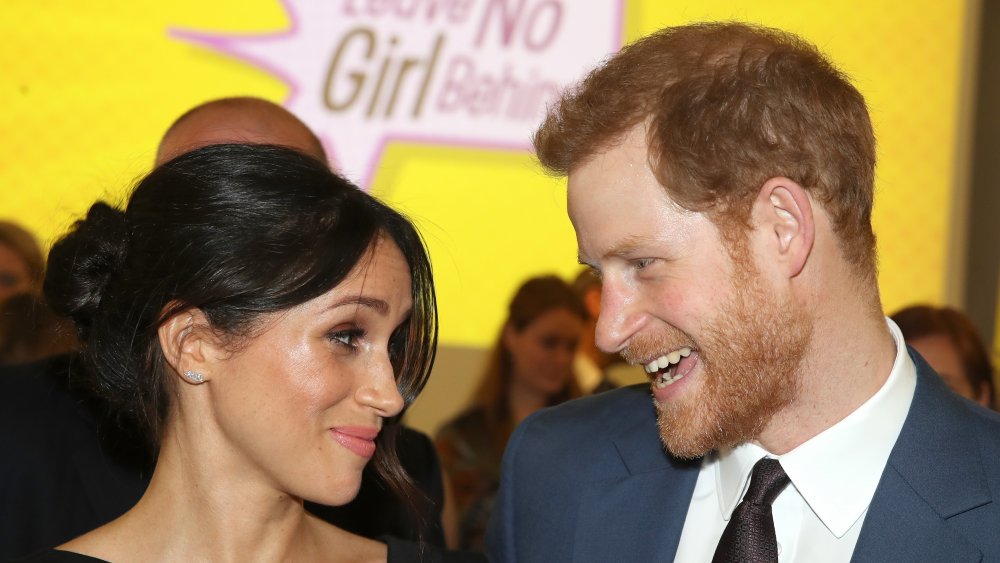 Chris Jackson/Getty Images
Prince Harry's use of the ghost emoji in early texts to Meghan Markle may have been motivated by a range of very different factors. It also seems to say something key about the nature of their relationship, according to relationship expert Rori Sassoon. "It's almost like he was speaking in code," Sassoon suggested to Nicki Swift, backing up her claim by pointing out that "he is the prince after all! So by texting this way ..., if anyone were ever to get a hold of his messages, it's hard to really get anything out of it." True enough!
However, Sassoon notes that "the other alternative is it might have simply been an inside joke between them." Or, our expert says, that perhaps the prince was "trying to come across as mysterious, like a phantom, with the use of the ghost emoji."
Whatever his true reasoning, Sassoon explained that "it doesn't say anything negative about their relationship. Quite the opposite actually; they are having fun together and being playful with each other." The matchmaking pro added that "this is important in any relationship. Your partner should be your best friend and someone you can laugh with; things shouldn't always be serious." Sassoon tells us that "it seems that Harry and Meghan have that aspect of their relationship down pat." 
The ghost emoji may have been a quirky choice, but it was also a perfect choice for these quirky royals.