The Tragic Death Of Ruth Bader Ginsburg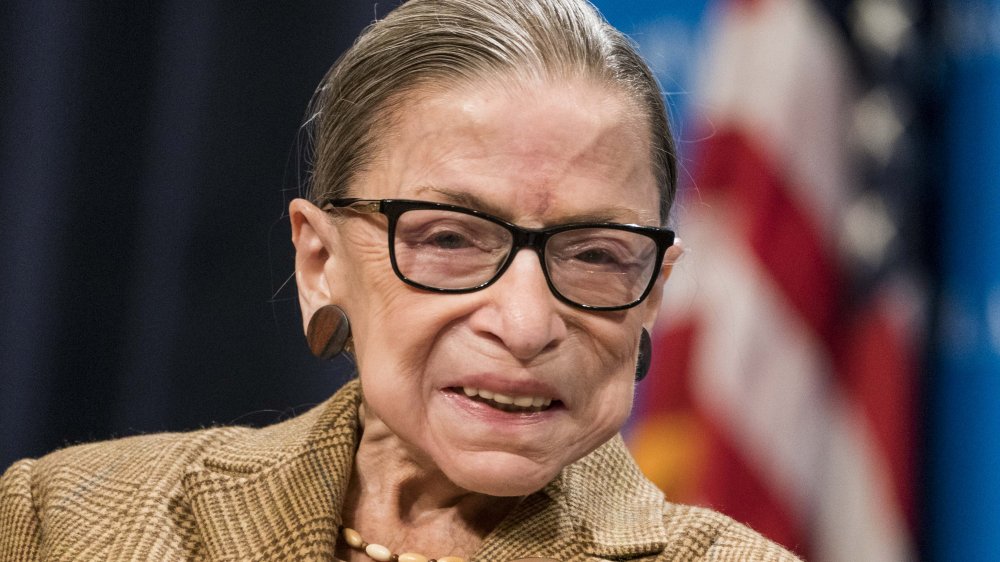 Sarah Silbiger/Getty Images
Supreme Court Justice Ruth Bader Ginsberg died Sept. 18, 2020 at the age of 87 following a long, tough battle with metastatic pancreas cancer and other health complications. 
As the second woman to serve on the Supreme Court — succeeding Justice Sandra Day O'Connor — Ginsberg was a pioneer in the feminist movement and an advocate for women's rights and gender equality. Surprisingly, she became an "unlikely cultural icon" for millennials and zoomers alike. As noted by Linda Greenhouse for The New York Times, "Justice Ginsburg's image — her expression serene yet severe, a frilly lace collar adorning her black judicial robe, her eyes framed by oversized glasses and a gold crown perched at a rakish angle on her head — became an internet sensation."
As multiple generations mourn the death of a role model, we reflect on her impact and cultural significance. 
Ruth Bader Ginsberg was a pint-sized tour de force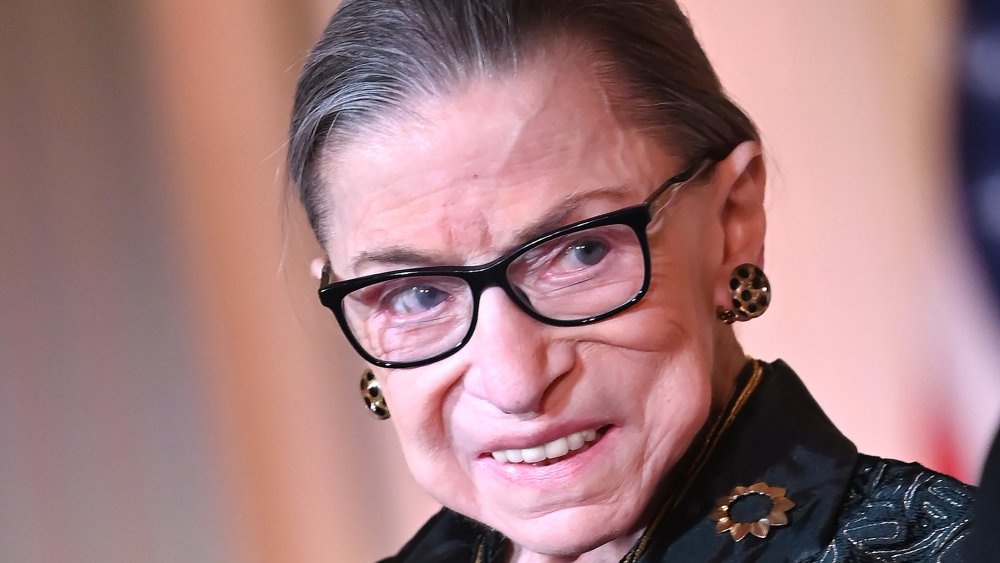 Shannon Finney/Getty Images
According to the Supreme Court's official statement (via NPR), Ruth Bader Ginsburg died in her home in Washington, D.C., surrounded by family. 
Though she beat colon cancer in 1999, the pioneer reportedly had early-stage pancreatic cancer and underwent surgery in Feb. 2009, according to The Washington Post. Ginsburg suffered a fall in December 2018, which resulted in three fractured ribs and the discovery of two small tumors in her lungs. "Barely five feet tall and weighing 100 pounds, Justice Ginsburg drew comments for years on her fragile appearance," reported The New York Times. "But she was tough, working out regularly with a trainer, who published a book about his famous client's challenging exercise regime.
"Our nation has lost a justice of historic stature," Chief Justice John Roberts said. "We at the Supreme Court have lost a cherished colleague. Today we mourn but with confidence that future generations will remember Ruth Bader Ginsburg as we knew her, a tireless and resolute champion of justice."