Are Drew Barrymore And Adam Sandler Friends In Real Life?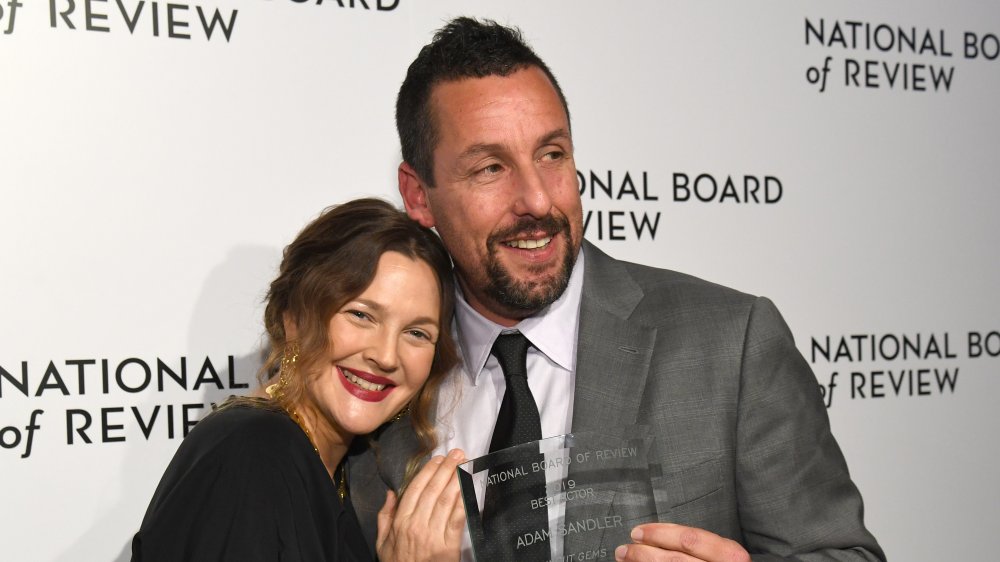 Kevin Mazur/Getty Images
Drew Barrymore and Adam Sandler go way back. They've starred in a handful of truly classic films together, dating back to the late '90s with The Wedding Singer. In the movie, Sandler plays the eponymous character who (spoiler alert) falls in love with Barrymore after saving her from marrying a total tool. This film was just the beginning of a beautiful working relationship — and a real-life friendship.
The two also starred in 50 First Dates and Blended together, and they've become close friends over the years. In January 2020, Barrymore presented Sandler with the Best Actor award at the National Board of Review Annual Awards Gala for his work in Uncut Gems and shared a beautiful message. "I love this man so much, and I have always believed in him," she said (via Today). "This moment, honestly, couldn't be more deserved. I know that everyone is rooting for you because you have earned everyone's respect. You deserve the best, you give the best and you are the best. I love you very much."
When accepting the award, Sandler was visibly touched by Barrymore's words and after hugging her, said, "Drew, that was amazing. You were just saying all of that stuff and it was amazing. You just winged it, and I know you thought about it, but you were so cool. I'm glad we met, and I'm glad we did it all and we always make our movies together." What else have these two said about each other?
Adam Sandler says that Drew Barrymore is 'magic'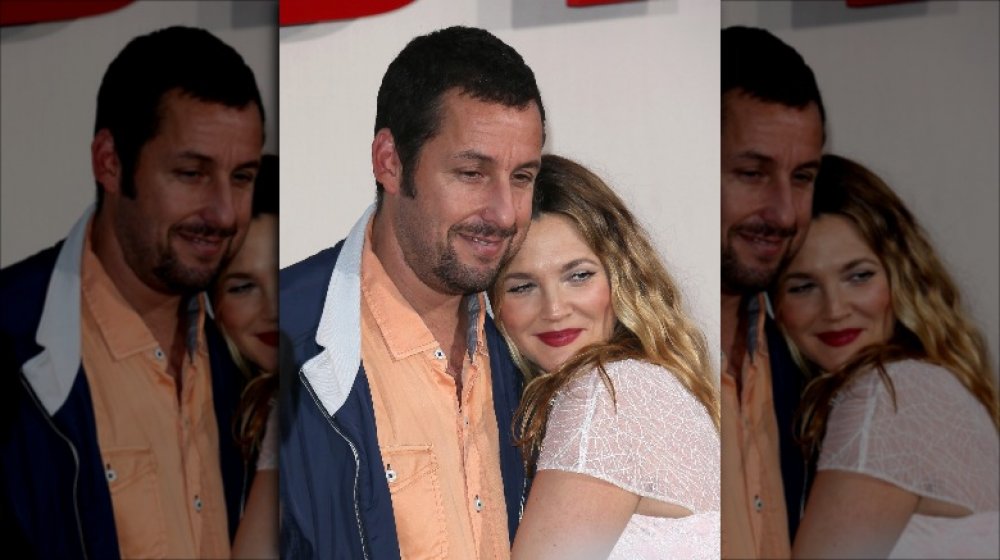 David Livingston/Getty Images
Drew Barrymore and Adam Sandler reunited during the premiere of her new talk show in September 2020 to give fans a bit of an update on their characters from their popular movie 50 First Dates. In the original 2004 film, Barrymore wakes up every morning, thinking it's the same day as the day of an accident that gave her amnesia. Sandler plays the man who makes her fall in love with him all over again every day. So, where would they be in 2020?
When Barrymore (as her character Lucy) pops a video tape in to be greeted by Sandler (as his character Henry), she learns about the COVID-19 pandemic, her "40-year-old daughter," and Netflix! He breaks from character, though, to give Barrymore his warmest wishes on her new show. "Drew, in all seriousness, though, I just want to tell you this. I couldn't honestly be more excited for you," Sandler said. "You have your own show now. You're going to make people so happy every day, every time they see you. You are magic. The whole world feels it, and I'm lucky that I know you so well. I love you."
To which Barrymore lovingly replied, "I can't think of any endeavor that I'd want to do without you, Adam, so thanks, and I love you." And if you're crying right now over how sweet these two friends are, you're definitely not alone.