The Truth About Freddie Prinze Jr. And Sarah Michelle Gellar's First Date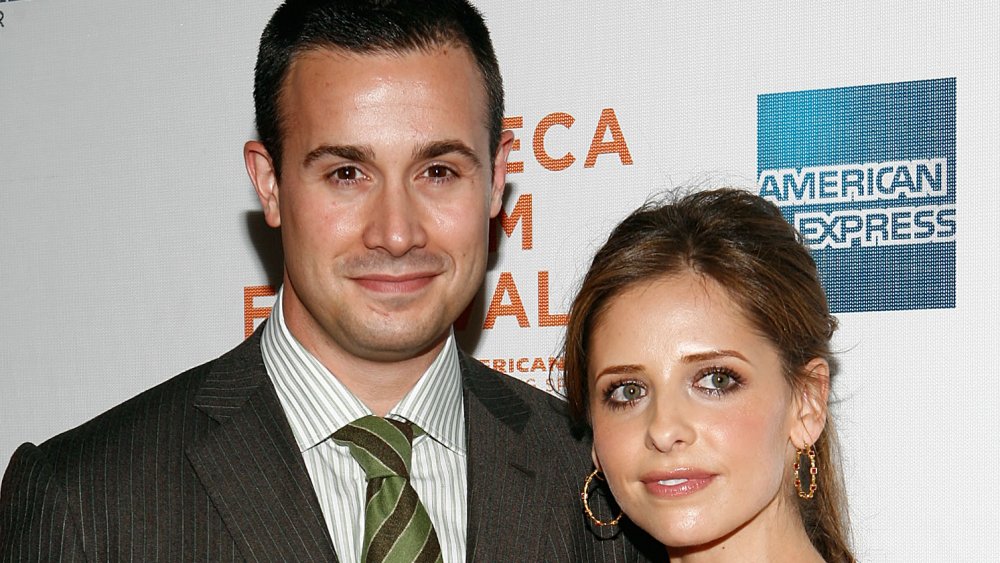 Amy Sussman/Getty Images
Freddie Prinze Jr. and Sarah Michelle Gellar are a '90s rom-com come to life! According to Good Housekeeping, the two lovebirds met on the set of the 1997 slasher I Know What You Did Last Summer, but they remained friends and didn't start dating until the year 2000. When they did, of course, it essentially made every nineties kid's dream come true! 
"We were friends for two years before we ever went out on a date. She knew what kind of guy I was, what my morals were, what my priorities were, and vice versa. We already knew all the faults about the other person," Prince Jr. told E! News in 2017. Clearly, something's working, because this couple is still going strong. 
According to People, Prinze Jr. and Gellar, who you may have also seen in films such as She's All That and Cruel Intentions, respectively, wed after two years of dating on Sept. 1, 2002. The couple shares two children: daughter Charlotte Grace, and son Rocky James. On their 18th wedding anniversary, Gellar was quick to take to Instagram with a throwback pic from the special day and the sweetest message: "You... are my favorite husband #happyanniversary." Aw!
So how did this inspiring pair, who've gone the distance in Hollywood, finally start dating? And what happened on that first romantic hangout? Here's how Freddie Prinze Jr. and Sarah Michelle Gellar found their love connection. 
Freddie and Sarah instantly bonded over this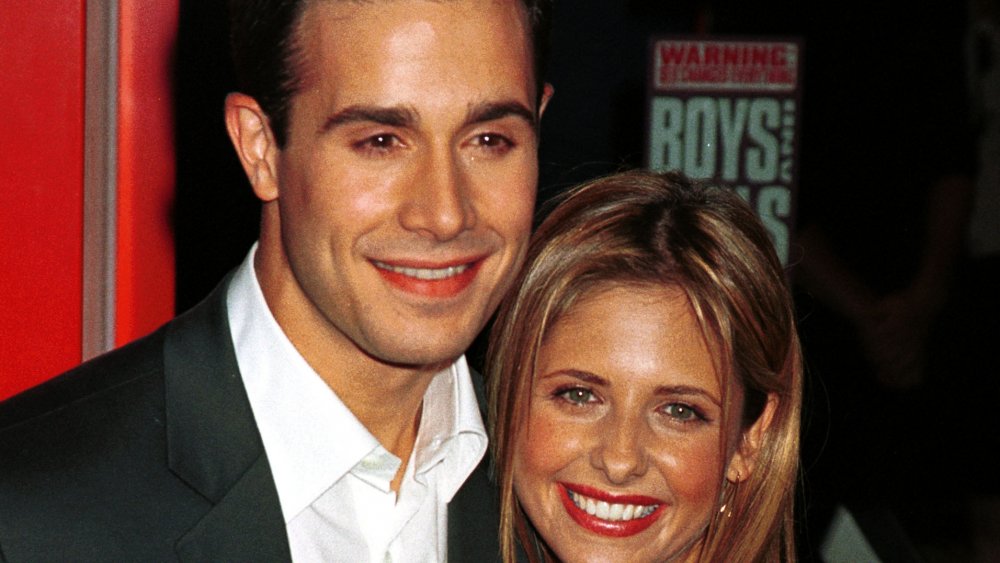 George De Sota/Getty Images
So what finally took Freddie Prinze Jr. and Sarah Michelle Gellar beyond the friend zone? Food! 
Gellar set the stage (or the table), telling the story of their first, and accidental, date. In a January 2020 Instagram post, she wrote: "20 years ago this week, my friend @realfreddieprinze and I were supposed to have dinner with a mutual friend from out of town." Alongside then-and-now pics, she explained: "That friend missed her flight, but we decided to still meet and catch up. Now 20 years together ... we still go to that restaurant for dinner. So thank you @sloaney77 for not showing up for dinner." 
Prinze Jr. elaborated on their instant connection during that date in a Facebook Live. He revealed that he found it endearing that Gellar wasn't afraid to chow down. "A lot of girls back then in Hollywood as far as the actresses, they didn't eat, they ate salad," he said, per Entertainment Weekly. "And I had gone on a date with a handful of them; they would never eat what I would eat. You have to have that in common with me if we're going to get along ... Sarah came to dinner with me, and we sat down and she ate everything," he said.
Food is still a big part of their lives. Gellar is one of the co-founders of Foodstirs, a California-based organic foods company, and Prinze Jr. published a cookbook in 2016.