What You Don't Know About Anderson Cooper's Son Wyatt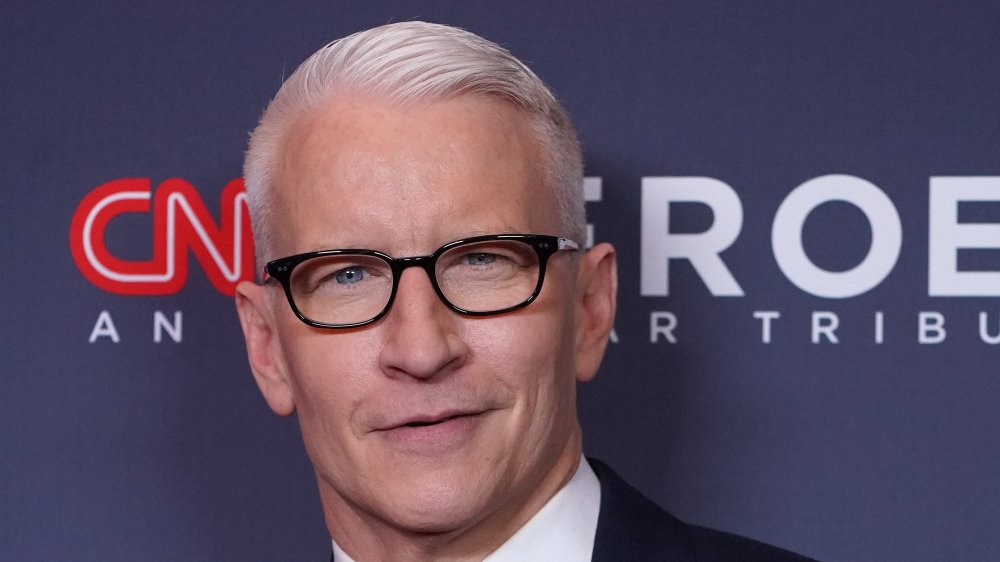 J. Countess/Getty Images
Anderson Cooper is in parenting bliss with his son Wyatt Morgan Cooper, who he shares with his ex-partner Benjamin Maisani. In an interview with Howard Stern on The Howard Stern Show in May 2020, Anderson shared that Maisani will continue to help raise Wyatt, despite their breakup following a 10-year relationship. Anderson said, "I don't really have a family, and so my friends become my family. This is somebody I was involved with for 10 years, he's a great guy."
The proud dad has help from close friends and his ex, and it sounds like Wyatt is doing great. In an August 2020 interview with the WSJ Magazine, Anderson said that at 3-month-old his son was sleeping 12 hours a night due to an incredible caretaker. "I have an amazing nurse," he said. "I'm not sure what she's done but I'm told there's no Ambien or whiskey involved."
Keep scrolling to see what else baby Wyatt loves doing these days, outside of having a good night's sleep. 
Anderson Cooper's son is a bundle of happiness
Wyatt Cooper is a bouncing ball of happiness, according to the all-smiling dad Anderson Cooper. Anderson shared all of Wyatt's favorite things via an Instagram post on Sept. 18, 2020. 
"My son will be five months old in less than two weeks. He is such a happy baby even though he has started teething," the caption read. "He loves being read to and so far Dr. Seuss is his favorite, particularly One Fish, Two Fish, Red Fish, Blue Fish. Ok, that's my favorite, but he does seem to like it a lot." 
Prior to the Dr. Seuss recommendation, the award-winning journalist gave followers a 10-week update in July. The caption read, "Wyatt is 10 weeks old and doing great. He likes naps and milk, bath time and being read to. Thank you for all your lovely cards and messages!" Looks like Anderson and Wyatt are a match made in father-son heaven.