Why The Fire Blunder At The Emmys Was A Perfect Metaphor For 2020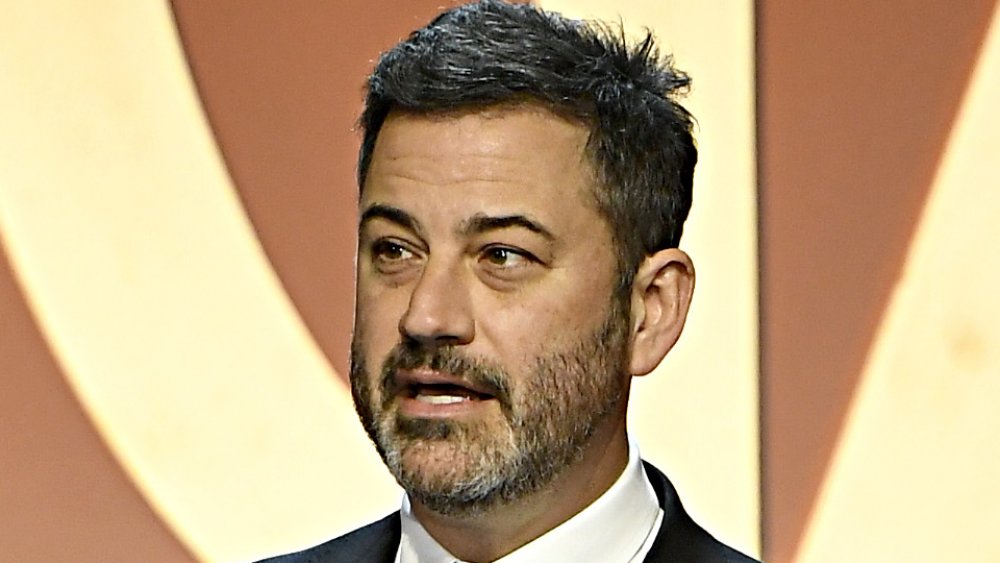 Frazer Harrison/Getty Images
Due to the coronavirus, in 2020, much of the entertainment that people enjoy from year to year was forced to come to a complete standstill. Whether it was concerts being canceled, sports games nixing the presence of fans, or complete productions being put on hold, leaving fans to wonder when their favorite shows would be back on television, Covid-19 certainly affected movies, music, sports and television in 2020. The 72nd annual Emmy Awards were no exception.
Comedian and late night host Jimmy Kimmel hosted the award show in an empty Staples Center with television's most beloved actors and actresses accepting their Emmys from home. For the first award of the night, Outstanding Actress in a Comedy Series, The Morning Show's Jennifer Aniston joined Kimmel on stage (socially distanced, of course) to present the award. However, before the recipient was named, Kimmel put the nominee envelope through multiple stages sanitation, which eventually led to a real (accidental?) fire. Here's why the fire blunder at the 2020 Emmys might have been the perfect metaphor for 2020.
Jennifer Aniston had to save the day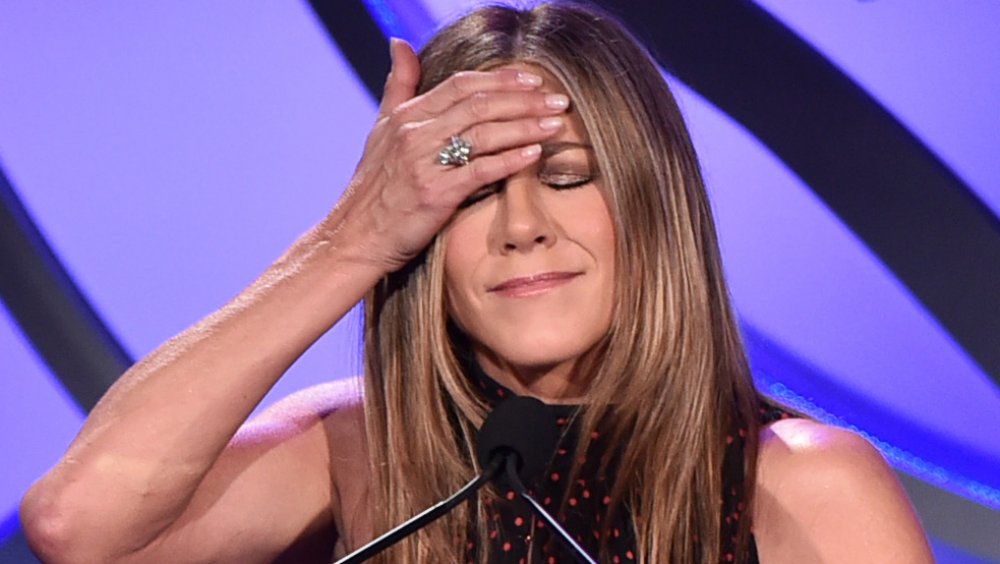 Alberto E. Rodriguez/Getty Images
During the hot television moment at the 2020 Emmys, Friends alum Jennifer Aniston was quick to grab a fire extinguisher to help out her pal and host of the 72nd Emmy Awards, Jimmy Kimmel, with the fire he started "to burn off all the germs," per The New York Times. What was supposed to be a comedic moment quickly went south as the fire seemingly got out of control with Aniston having to put out it out not once, but several times, per Entertainment Tonight. Needless to say, social media was quick to pick up on the blunder as the perfect metaphor for 2020.
Aside from the disruptions to the entertainment world, 2020 brought the whole world to a standstill due to the spread of the coronavirus. Vacations were canceled. Schools were closed. Offices reverted to work from home work. If that wasn't enough, murder hornets decided to show up, the Pentagon confirmed a UFO, protests erupted for black lives lost at the hands of police brutality, and did we mention, 2020 is an election year? 
For those reason (among countless others), it's no surprise that, in response to the 2020 Emmys stage fire, people tweeted things like: "The #Emmysfire that won't die is very symbolic of this year." Another user seemingly concurred, tweeting: "this #Emmys shot is literally a metaphor for 2020 cause 2020 is such a dumpster fire of a year."
It seems like not only did Kimmel and Aniston create a memorable Emmys moment, but a meme-able one, too.