What Is Really In The 2020 Emmy Gift Bags?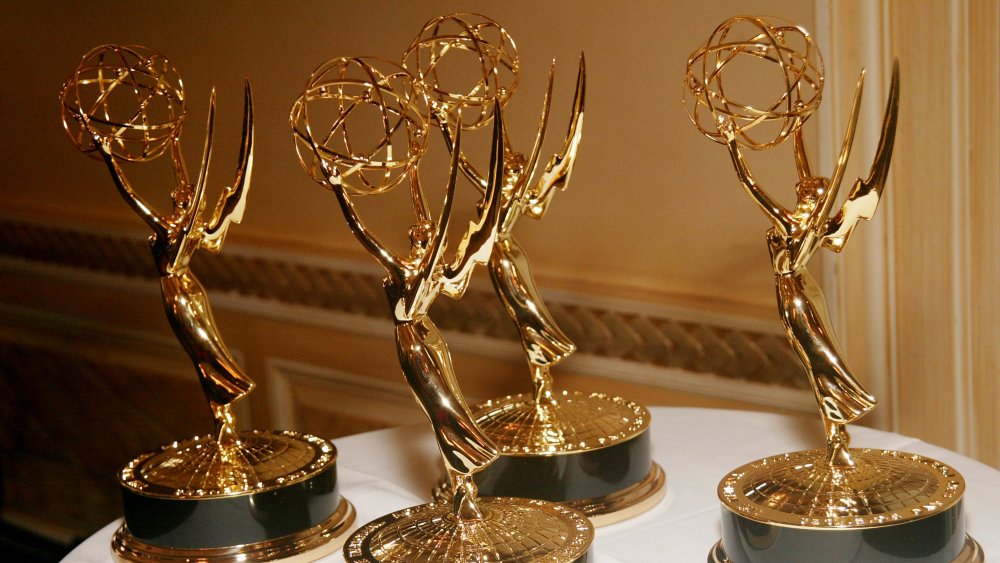 Evan Agostini/Getty Images
The 2020 Emmys were certainly different than in years past, given the COVID-19 pandemic. While the socially-distant awards ceremony didn't look the way it normally does, some things never change, like the stocked Emmys gift bags that nominees take home with them. Well, this year, the bag was just delivered to their homes, but you get the idea. 
According to Fox 11 Los Angeles, "The 'Best of Quarantainment' Nominee Gift Bags [were] independently produced by Distinctive Assets and [delivered] to 75 nominees in Best Lead Actor/Actress and Best Supporting Actor/Actress in the Comedy, Drama, and Limited Series categories." Usually, these bags contain a lot of great swag, but judging from Tracee Ellis Ross and Jimmy Kimmel's exchange during the show, this year's goodie bag may have been a little different. Ross joked that there was a U.S. Census form, a voters' guide, and a sugar scrub in the bag this year. 
According to Fox, the 2020 bags were meant to be socially conscious and serve a purpose, but surely, there was more inside than just a few forms and an exfoliating scrub? Don't fret — it was packed full of tons of other goodies for celebs to enjoy. Check it out.
The 2020 Emmy Awards gift bags had a 'purpose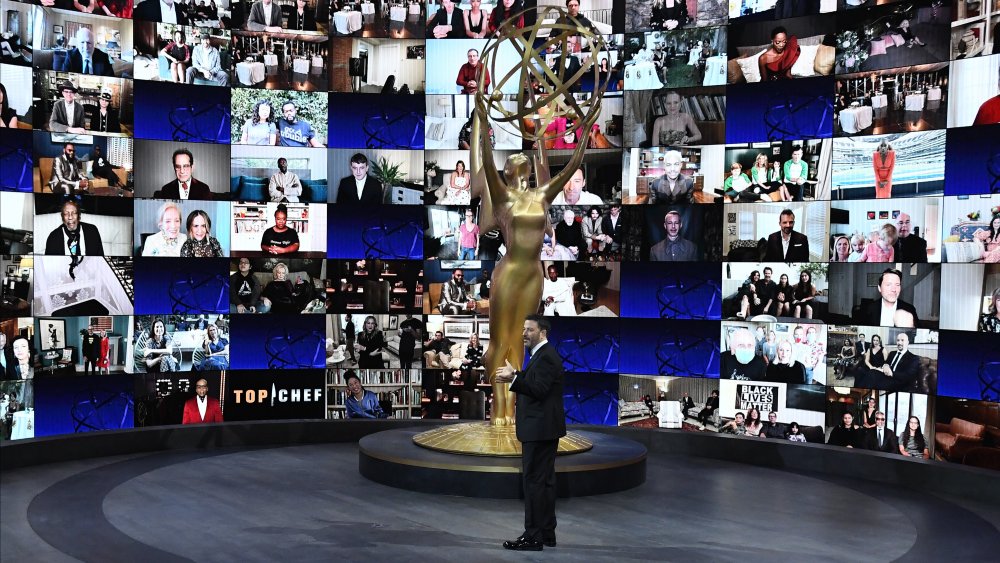 ABC
The 2020 Emmys gift bags were meant to be socially conscious and feature minority and women-owned businesses. Lash Fary of Distinctive Assets, the company who created the swag bags, talked about the theme with Fox 11 Los Angeles. "We decided to only feature companies owned by minority-owned companies, female-owned companies, and companies giving back to their communities and to the world at large," Fary said. 
The gift bag itself is a reusable bag from Green Garmento. Items inside include African Pride nourishing hair care sets, Baketivity baking subscription boxes, Bombas socks, Camilla Seretti accessories, Chomps snacks, City Threads cotton masks, Elixinol Stress Less CBD capsules, eOn sanitizing spray, Fortune & Frame necklaces, Four Sigmatic plant-based protein, Goldshield GS75 antibacterial spray, Happiest Tee t-shirts, Hot Head by Thermal Hair Care cordless heat caps, Isa Lazo facial oil, a JAMNOLA private tours, Madame's Apothecary Cloud Nine essential oils, MAËLYS B-Tight Lift & Firm Booty Masks, Millianna BLM bracelets, Prince of Peace Ginger Chews and Ginger Honey Crystals, Stretchy Stack "VOTE" bracelets, Sour Patch Kids, Tea Forté, The Rescue Kit Company fashion emergency kits, and vegan snack bags. 
So even if you don't bring home an Emmy Award, you'll definitely be able to practice some self-care for a good cause after the show.