Why Tracee Ellis Ross Isn't Married
Dimitrios Kambouris/Getty Images
On the TV show Black-ish, Tracee Ellis Ross plays Rainbow Johnson, an anesthesiologist and married mother of five. In real life, Ross is an actress, entrepreneur, and happily single woman without kids, living a life that she loves. However, she gets asked about why she's not married far too often. The one good thing about these invasive questions is that Ross has been able to clearly articulate how perfectly normal her singlehood is. 
In November 2017, Ross gave a speech at Glamour's Women of the Year Summit. The actress told the crowd, "It's really interesting to be a woman and to get to 45 and not be married and not have kids." She went on to share, "I'm a good friend, a solid daughter, a hard worker, my credit is good, I take out the garbage before it gets smelly, I recycle, and I won a Golden Globe!" Even with Ross's impressive list of accomplishments, people still tell her that "it's never too late" to have children in order to bring "meaning" to her life, she said. "As if all that I have done and who I am doesn't matter." 
She revealed that she turned to her journal to work through her thoughts, sharing, "I wrote down, 'My life is mine...' Those words stopped me in my tracks and honestly brought so many tears to my eyes." That Glamour speech wasn't the only time she shared those sentiments, though. Let's take a look.
She describes her life as 'choice-ful solitude'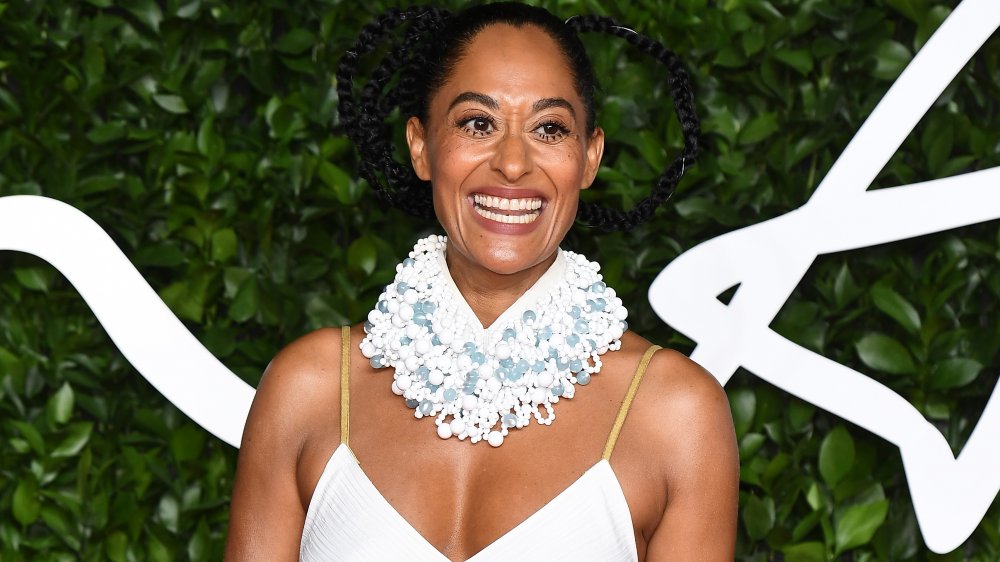 Jeff Spicer/bfc/Getty Images
Tracee Ellis Ross reflected on her Black-ish role during a February 2018 Glamour interview, admitting, "It is fun, and sometimes it feels like it steals certain experiences from me. I've never been pregnant." She added, "On the other hand, it feels very natural: I am very mothering. Whether I end up having children or not, I will always be a very mothering person."
Ross revealed, "The key is you ask yourself, What do I need right now? I've cultivated a relationship with myself where I know I have choices... I have a toolbox of ways I can find support; journaling is helpful, or meditation." She even coined her own terminology to describe her life: "choice-ful solitude." She told Glamour, "I have had to really make friends with loneliness. And know the difference between choice-ful solitude and lonely. [I find comfort in] being able to name it, to say I'm feeling lonely, then to have a tribe of people I feel safe enough with to share: This is how I feel."
Ross's 2017 speech at Glamour's Women of the Year summit was so profound that she was still talking about it during a May 2020 Porter interview. She admitted that she was nervous that the speech would be seen as "frivolous." But looking back on her "my life is mine" statement, Ross said, "I realized there was a lot of identification with that sentiment. We are told that our lives are not ours. We are taught and cultured in that way."
She says there's few ways to celebrate 'single people'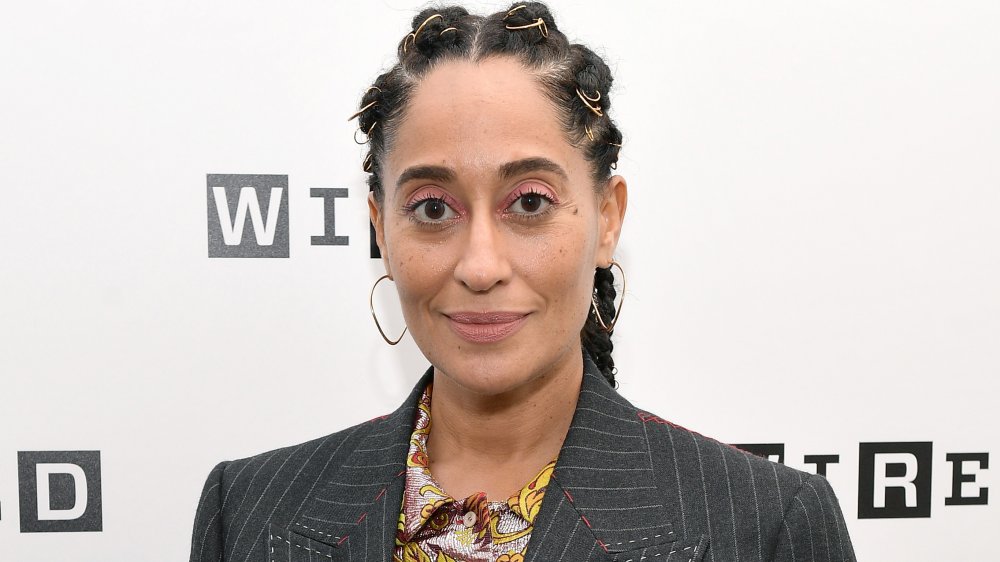 Matt Winkelmeyer/Getty Images
In September 2016, Tracee Ellis Ross celebrated her first Emmy nomination. While discussing the win with Entertainment Tonight, she said, "I am 43 years old. I have not been engaged or gotten married. I haven't had a child and there's not a lot of things in our culture that allows single people to be celebrated." 
But Ross has been very vocal about changing society's perception about women without kids, telling Porter in 2018, "I wish I had known there were other choices, not just about how I could be living, but how I could feel about the way my life was."
Ross shared, "I was raised by society to dream of my wedding, but I wish I had been dreaming of my life. There are so many ways to curate happiness, find love and create a family, and we don't talk about them. It creates so much shame and judgement." She recalled, "I had some big celebrity guy go, [shakes head and taps watch on wrist] 'You better get on it.' And that was when I was in my thirties!"
Although Ross has never been married, that doesn't mean she's not interested in meeting someone. She clarified, "Of course I want to be in a relationship, but what am I going to do? Spend all the time that I'm not [in one] moping around? No. I'm going to live my life to the fullest." And she's not the only one. Many women relate to her sentiments.