Why These Celeb Stunners Are Unmarried In Their 40s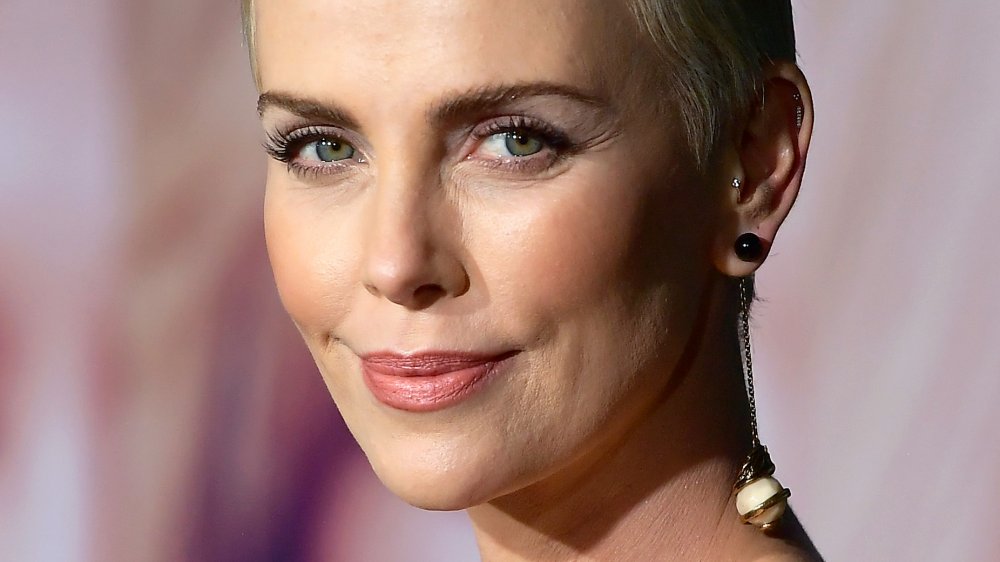 Matt Winkelmeyer/Getty Images
We may receive a commission on purchases made from links.
Celebrity love comes in all different forms. There are quickie engagements that happen so fast it makes our heads spin (looking at you, Ariana Grande and Pete Davidson). There are iconic, ship-worth romances that we can't stop following — especially on social media (Chrissy Teigen and John Legend, we bow down). There are even forever love stories that led to marriages that have lasted a lifetime and made us believe that true love actually exists (Tom Hanks and Rita Wilson anyone?). But then there are celebrities who don't subscribe to any of the usual romantic tales. These celebs might have been in long-term relationships, but they've made a conscious decision not to let society's version of what a happy ending "should be" dictate how they live and, more importantly, how they love. 
From the seemingly forever-single to the coupled up but living unconventional love stories, here are some amazing, stunning celebs who have never married even though they're in their 40s and the rest of the world has been telling them for decades that they "should" settle down — whatever that even means. 
Alexander Skarsgård refuses to settle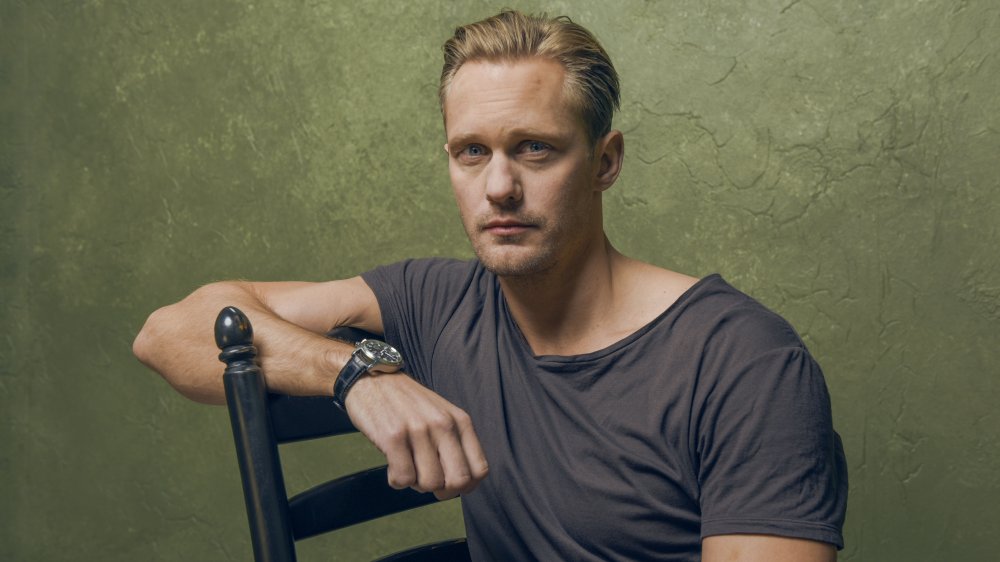 Larry Busacca/Getty Images
Alexander Skarsgård is a catch (a hot, sexy, dreamboat of a catch) and, clearly, he knows it. That's why he's adamant that he'll never settle when it comes to finding the one. The 43-year-old Big Little Lies actor isn't opposed to the idea of marriage — if he finds the right partner. "I'm not going to settle and say, 'Oh, you're all right – let's make a family.' I'm more romantic than that. I have friends who've done that and they're not happy, and then they go through horrible divorces," he explained in an interview with The Times. "That's not to say I want to wait until I'm 65. I come from a huge family and I hope one day to have that myself. But I am having the time of my life: I'm working with extraordinary film-makers. I feel like I'm in a good space. I'm not avoiding a relationship, but I'm also not desperate for it. If it happens, it happens." 
As for who qualifies as that perfect person worth settling down with, all Skarsgård knows for sure is that she'll probably hail from the United Kingdom. "From a very early age, I've always thought I'll end up with a Brit," he told The Times. "There's something about the mentality. Brits have a sensibility that I respond to. They make fun of themselves in a way that I really appreciate."
Charlize Theron has never wanted to get married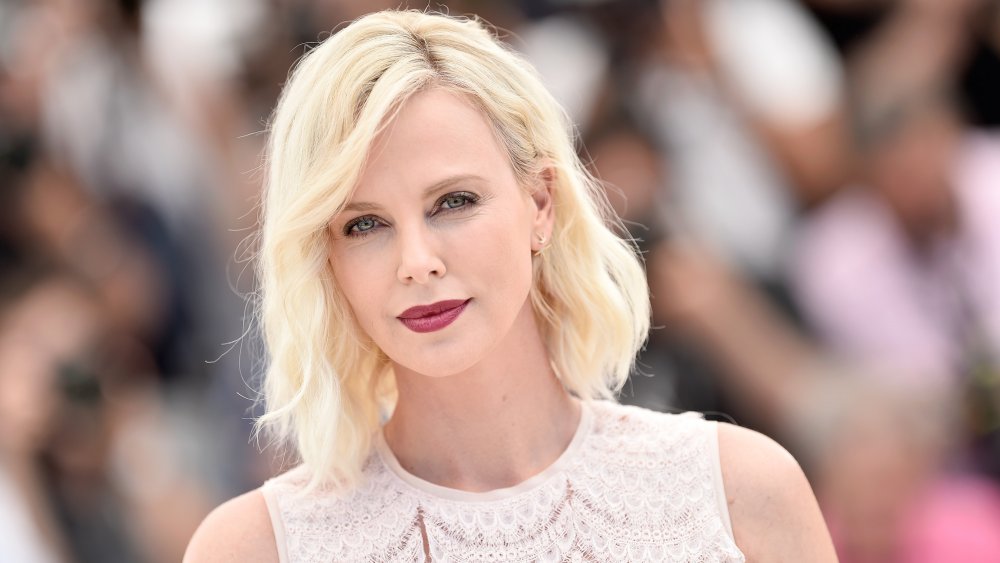 Pascal Le Segretain/Getty Images
Although she's had a couple of high-profile relationships, Charlize Theron is one bombshell of a woman who has never married. And anyone who has seen one of the star's epic, high-octane action movies (Mad Max, Aeon Flux, Atomic Blonde, and Netflix's The Old Guard) knows that Theron is a bona fide badass who can take care of herself in every sense of the word. In a 2020 interview with Howard Stern on his SiriusXM show, the 44-year-old actress opened up about her decision to never walk down the aisle. "I've never wanted to get married," she explained. "That's never been something that's important to me." 
And, if you think she's even come close to tying the knot, think again. During the interview (via E!), Theron also addressed long-standing rumors that she was once engaged to ex-boyfriend Sean Penn, whom she dated from December 2013 until June 2015. "That's not true. No. I did not 'almost get married to Sean.' That's such bulls**t," she insisted, adding, "We dated and then we didn't date. It was a relationship, for sure. We were definitely exclusive, but it was for barely a year. We never moved in or ... like, no, I wasn't gonna marry him. It was nothing like that."
Jon Hamm is just going with the flow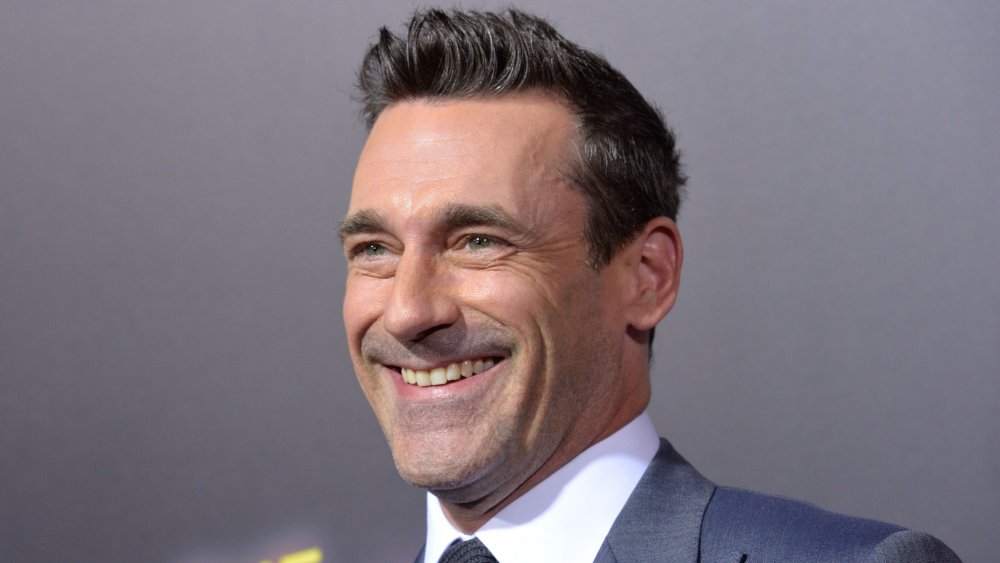 Michael Tullberg/Getty Images
Jon Hamm was devastatingly dashing but not really marriage material as womanizing Don Draper in Mad Men. In real life, Hamm, 49, has never married (although he was in a very long-term, nearly 20-year relationship with Jennifer Westfeldt from 1997-2015). Hamm doesn't talk much about his romance philosophy, but he did open up about his thoughts on marriage in a 2010 interview with Parade. "I don't have the marriage chip, and neither of us have the greatest examples of marriages in our families," Hamm, who was still dating Westfeldt at the time, said, adding, "But Jen is the love of my life, and we've already been together four times longer than my parents were married."
"Losing both parents at a young age gave me a sense that you can't really control life, so you'd better live it while it's here," he added, explaining his approach to relationships and life in general. "I stopped believing in a storybook existence a long time ago. All you can do is push in a direction and see what comes of it." Even though Hamm was head-over-heels for Westfeldt at the time of the interview and nowhere near a split, he still shared an honest take on why he and his former partner never had children. "I like kids, but I also like the option to close the door," he said. "Becoming a parent is a whole other life, and it doesn't stop."
Kourtney Kardashian has 'commitment problems'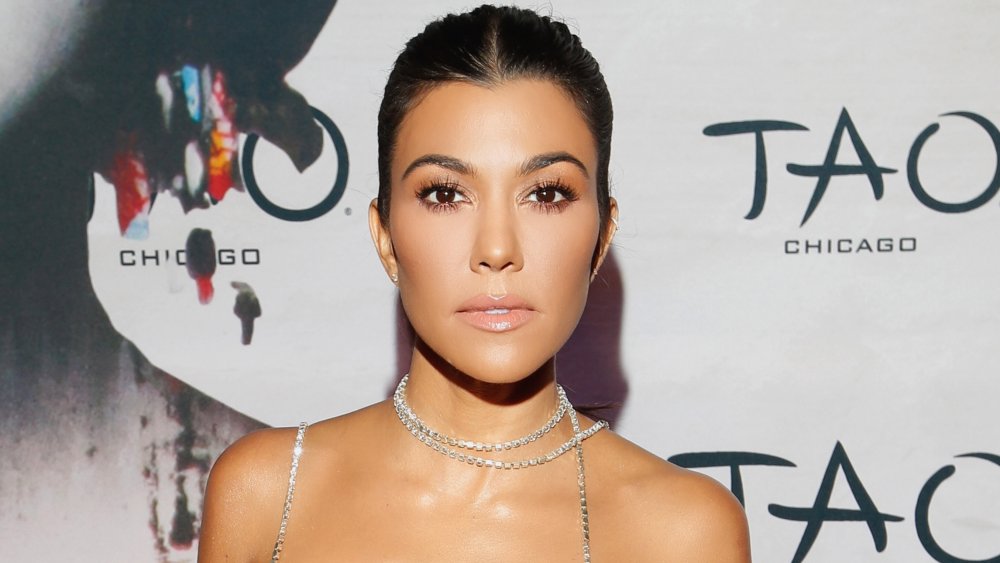 Jeff Schear/Getty Images
Kourtney Kardashian's decade-long relationship with Scott Disick was documented for the world to see on her family's hit reality TV series Keeping Up With the Kardashians, but the 41-year-old mother of three never married Disick — or anyone else for that matter. "The only thing I really don't share is my relationships," the star revealed during a March 2020 interview with Jason Kennedy for E!'s In the Room. "Scott and I, for 10 years being together, our whole relationship was on the show and I felt like the toll that it took on us — you know, there were other things too, obviously — I felt like it was hard on our relationship."
While a very public relationship would be difficult for anyone, that hasn't been Kourtney's only issue. In a 2012 appearance on Jimmy Kimmel Live, when she and Disick were still together, she dug deeper. "I have realized that I have major commitment problems during this pregnancy," she explained (via Us Weekly). "I'm really claustrophobic and all my issues — I have a lot of them — but they all stem from this thing, like, I can't commit to anything." Still, that doesn't mean marriage is totally off the table. "I feel like I'm really content, but I think if it was the right situation, I think it's something that I would want," she said during the In the Room interview when asked about the possibility of someday walking down the aisle. "But, I don't feel like it's missing."
Jared Leto says bachelorhood wasn't a decision he made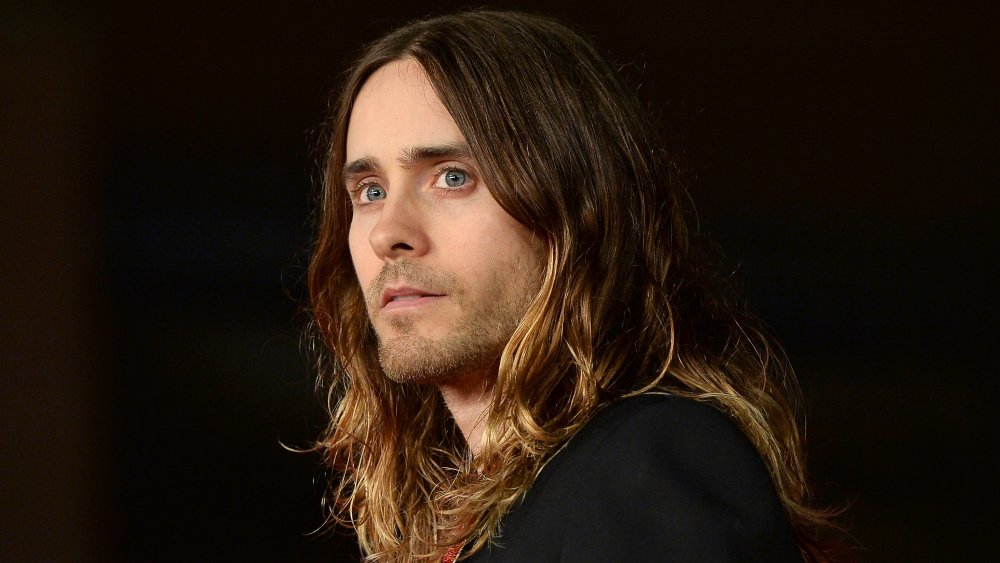 Tullio M. Puglia/Getty Images
Jared Leto is one of the hottest men in Hollywood and has been an indie sex symbol since he hit the scene like a sexy, quirky freight train in the '90s. Over the course of his three decades in the spotlight, Leto has also always been intensely private about his personal life — to the point that he's open about his tendency to lie during interviews when asked about his past, just to keep the true details of his life a secret. "I lied about it so much, I don't know what the truth is," he told Rolling Stone, adding, "I remember River Phoenix saying in an interview that he tried to lie as much as possible, and I just took that approach ever since."
That devotion to privacy is probably part of why he's focused on his career instead of building a personal life that would surely be picked apart by the media. "Even if I was in a relationship or maybe if I was having kids, I don't know if I would share that information publicly," he said during the Rolling Stone interview. "You know what I've learned about women? I know absolutely nothing about women." When asked directly about his perpetually-single status, Leto was characteristically vague. "It's just how things are," he explained. "I don't think there's a definitive decision that I've made."
Tyra Banks has a traumatic dating history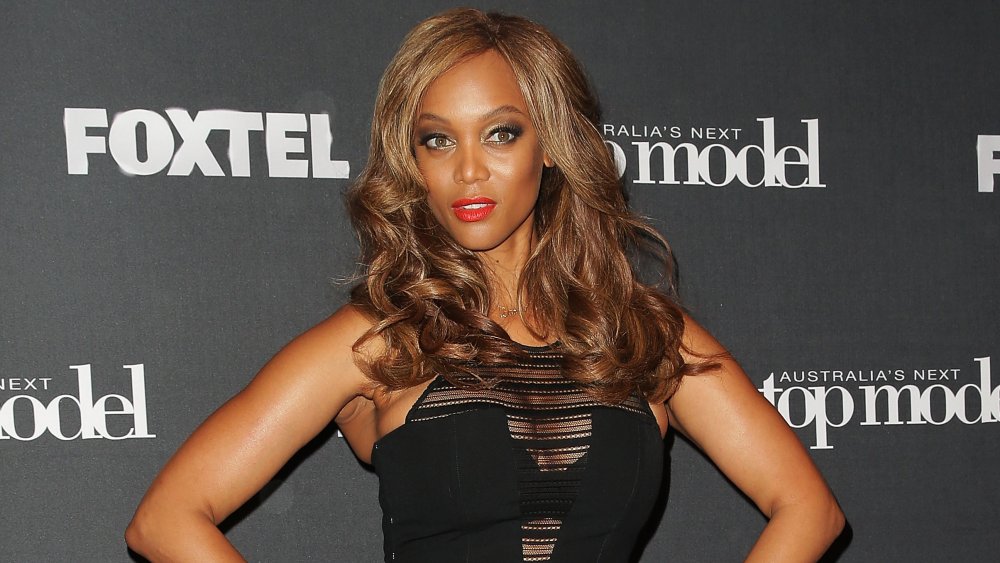 Mark Metcalfe/Getty Images
Tyra Banks isn't afraid of commitment or parenthood. The supermodel dated Norwegian photographer Erik Asla from 2013 until 2017. The couple welcomed a son (via surrogate) in January 2016, but never officially tied the knot. While Banks has never given specific reasons for her decision to stay unwed, she has been open about her experiences with emotionally abusive partners in the past. In 2005, she hinted at her experiences in an interview with Entertainment Weekly, consciously refusing to name names. "A specific relationship had not just cheating but emotional abuse," she explained, adding, "It was really bad, but that made me strong."
During a 2019 appearance on TV One's Uncensored, the model opened up about her past trauma again, in more detail this time. "I remember being kind of judgmental for women that were in bad relationships. And I'm just like, 'Get out. Come on, like what are you doing? Leave him! I don't get it.' Until I experienced it myself," she shared. "I was in a relationship for many years, and we probably broke up 14-15 times. There were things that he said and made me feel like, I couldn't leave, or if I left I had to go back...He told me that that is what he does. That he knows how to break a woman down. And it took so many different friends and family for me to finally say goodbye to him."
Colin Farrell doesn't think marriage is for everybody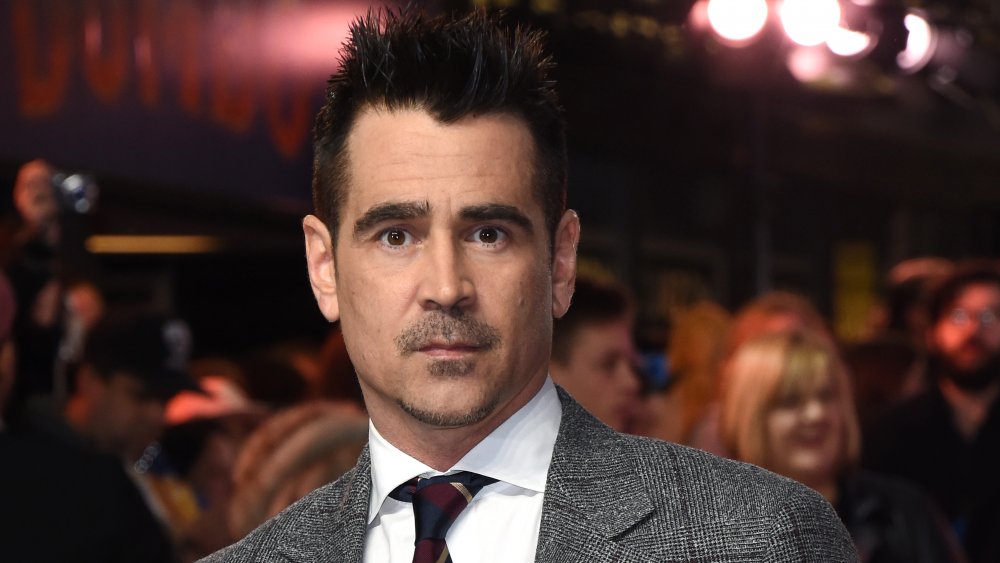 Stuart C. Wilson/Getty Images
Colin Farrell had quite the reputation back in the early 2000s. If you'll recall, back in his playboy heyday day, he was romantically linked, in quick succession, to a string of A-list ladies, including Britney Spears, Angelina Jolie, and model model Kim Bordenave, with whom he has as son, according to W. The same outlet notes that Farrell actually did wed fellow actor Amelia Warner during a 2001 jaunt to Tahiti, but it was "a non-legally binding ceremony" and they broke up "less than a year later." 
The Irish actor, now 44, has cooled it on the dating scene since his early days in Hollywood, but that doesn't mean he's headed for long-term monogamy. "I don't have any pressure at all about being single," he told Loaded in 2015, adding, "I'm fine as a single man. I believe in relationships and marriage and people sharing their lives. But marriage isn't for everybody. I believe some people need to be single their whole lives, whether through choice or lack of fortune. I don't believe in any one way."
That also doesn't mean he definitely won't ever settle down in a permanent sense — he knows himself well enough to know that "never say never" has to apply here. In fact, after his initial remarks about marriage, Farrell had a long think before reportedly laughing and adding, "I change my opinion on this so many times. I'll change it between lunch and dinner."
Tracee Ellis Ross is over society's expectations on women about marriage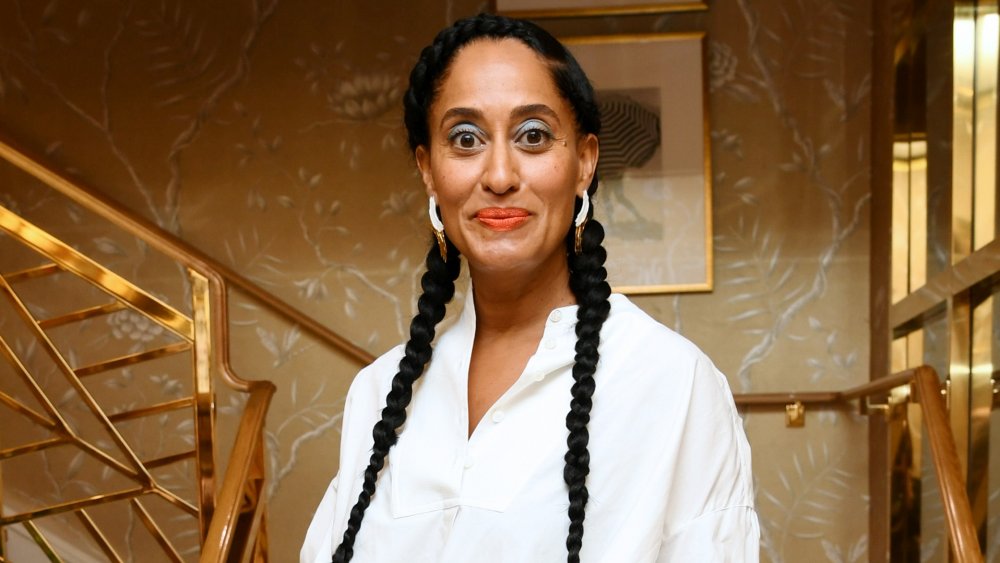 Emma Mcintyre/Getty Images
Black-ish star Tracee Ellis Ross has been vocal about how the decision to stay single into her forties has impacted her. During a powerful (and viral) panel appearance on Glamour's Women of the Year Summit in 2018, Ross got real about bucking societal expectations in the romance department. "It is really interesting to be a woman and to get to 45 and to not be married and to not have kids," Ross told the audience. "I'm a good friend, a solid daughter, a hard worker, my credit's good, I take out the garbage before it gets smelly, I recycle, and I won a Golden Globe!"
Ross said that people judge her on the regular for not being a wife and mother and like to remind her that it's "never too late" to live what society deems a full life. "[It's] as if all that I have done and who I am doesn't matter," she explained to Glamour, adding that it took some serious reflecting and journaling to come to a place of peace with it. "I wrote down, 'My life is mine....' Those words stopped me in my tracks and honestly brought so many tears to my eyes. I'm going to pay attention to the reality of my life and the audacity of my dreams instead of the expectation I was raised with."
Milo Ventimiglia was burned by past public relationships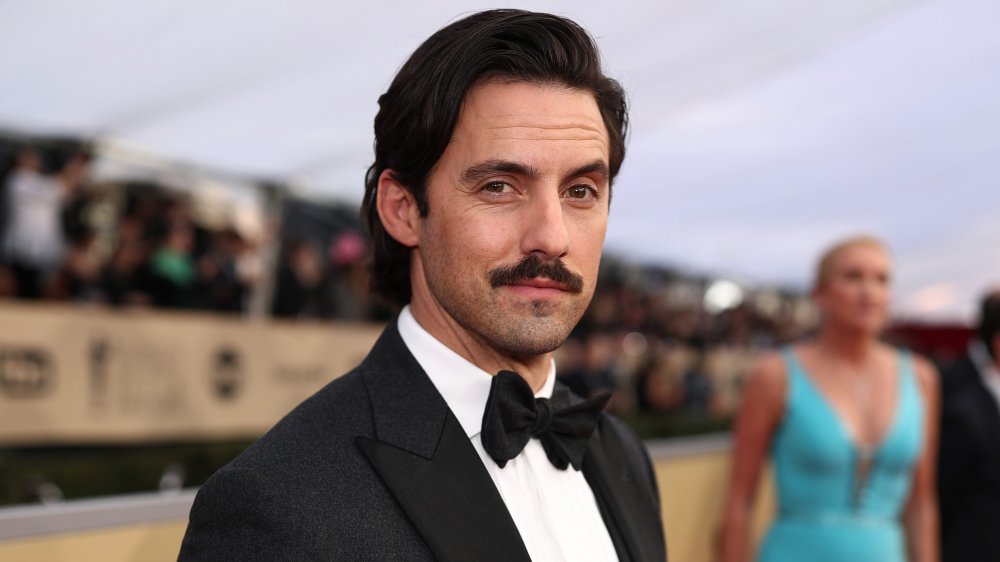 Christopher Polk/Getty Images
Milo Ventimiglia makes us swoon as the beloved Pearson family patriarch on NBC's This Is Us. But, just because Ventimiglia excels at playing the quintessential father and husband on TV doesn't mean he wants that IRL. The actor has never married, but has had several high-profile relationships, notably with former co-stars Alexis Bledel and Hayden Panettiere. Those high-profile relationships taught him that he doesn't want anymore high-profile relationships, though. "There are things that happen to you in your life that shape who you are. Everything I've been through from jobs to friendships to partnerships, everything has built me to who I am," he told Mr. Porter. "You learn from it. You learn a better way of doing things. It wasn't until my mid to late twenties that the job wears on you, relationships wear on you."
Ventimiglia is much more private these days, but has reportedly been dating his current girlfriend, Kelly Egarian, since 2017. He fiercely guards his private life for the sake of his work, so who knows if we'd even hear about it if he did get married. "I try and remain as anonymous and invisible as I can so it doesn't take away from the experience of the men that I play," he told People on a separate occasion, adding, "I don't know how interesting my life is any more than anyone else's."
Mindy Kaling believes in the institution of marriage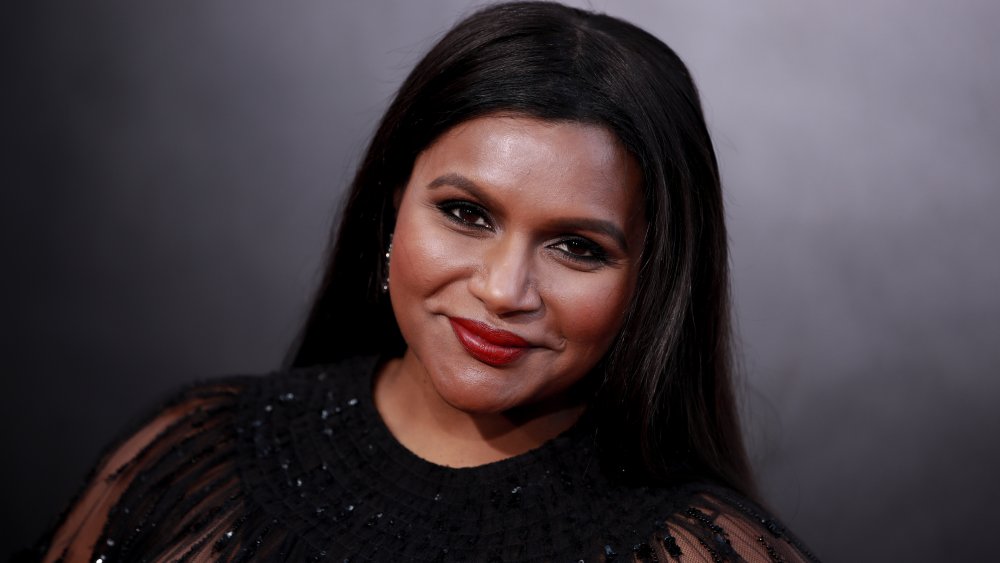 Rich Fury/Getty Images
Mindy Kaling fans know she's a hopeless romantic. The 41-year-old actress hasn't found her real-life happy ending yet — but that hasn't held her back. In 2017, Kaling became a mother to daughter, Katherine, but has declined to reveal the child's father's identity, even to close friends. In 2019, she confirmed that her ex-boyfriend and Office co-star B.J. Novak is her daughter's godfather, but denied long-standing rumors that he is Katherine's biological father as well. "If I was on the outside looking at it, I would think the same thing," she told Good Housekeeping. "But the truth is that B.J. is so much more like family now than a platonic friend. He's the godfather to my daughter, he comes over like once a week. Sometimes he'll come over just to hang out with her."
Although Kaling doesn't see marriage as a must, she seems open to it if the situation feels right. "As someone who is unmarried, I still have that old-fashioned feeling," she told Glamour in 2017, adding, "I root for it as an institution, even though I see it work so infrequently. I still like it, though! I've had friends that have done both marriage and divorce, and I admire them so much." 
Common wants to be a husband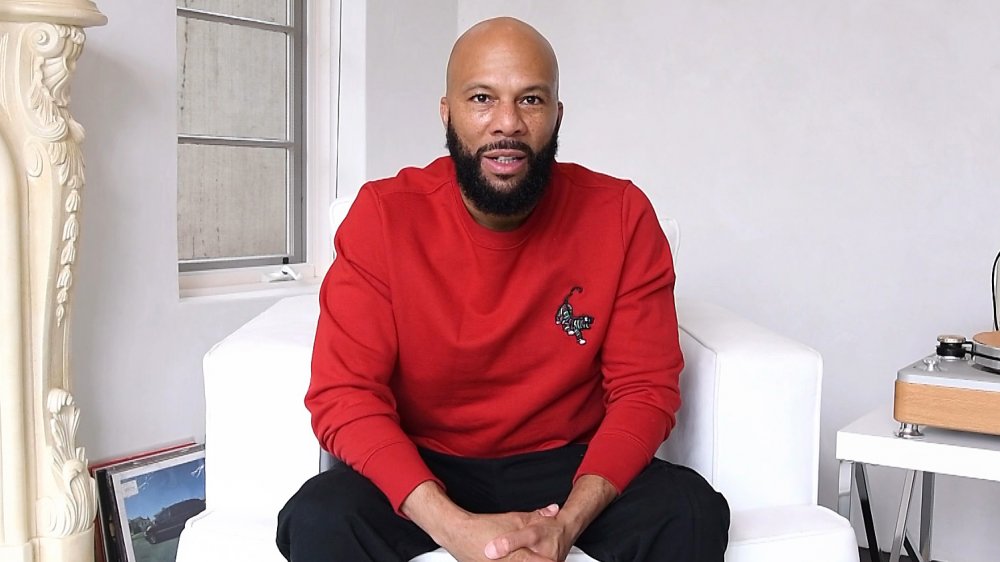 Bet2020/Getty Images
Actor and rapper Common has had his share of relationships, but none have culminated in a walk down the aisle. Apparently, however, that's not by design on the sexy star's part. He's opened up multiple times in recent years about his desire to take that step, someday at least. In his book, Let Love Have the Last Word: A Memoir, Common detailed his many accomplishments but lamented never having been a husband. "I would like to be a husband," he told Jada Pinkett Smith during a June 2019 appearance on her popular Facebook series, Red Table Talk. "Now, I think I just want that partnership. To be able to experience life where I'm growing as a human being ... and it's fun, too."
In 2018, Common opened up about the breakdown of his relationship with political pundit Angela Rye and what it taught him about what he wants going forward in an interview with Essence. "First of all, I learned that she's just an amazing, incredible woman," he said. "It's also a process, and a journey to get to understanding how to be full in a relationship, and be a full and complete person as much as possible," adding that it was "fun to have a partner who you can really enjoy and can be really friends [with]."
In August 2020, comedian and actor Tiffany Haddish confirmed on Steve-O's podcast that she and Common have been "doing it," so ... maybe that will pan out?  
Adrian Grenier blames K-Pop for his single status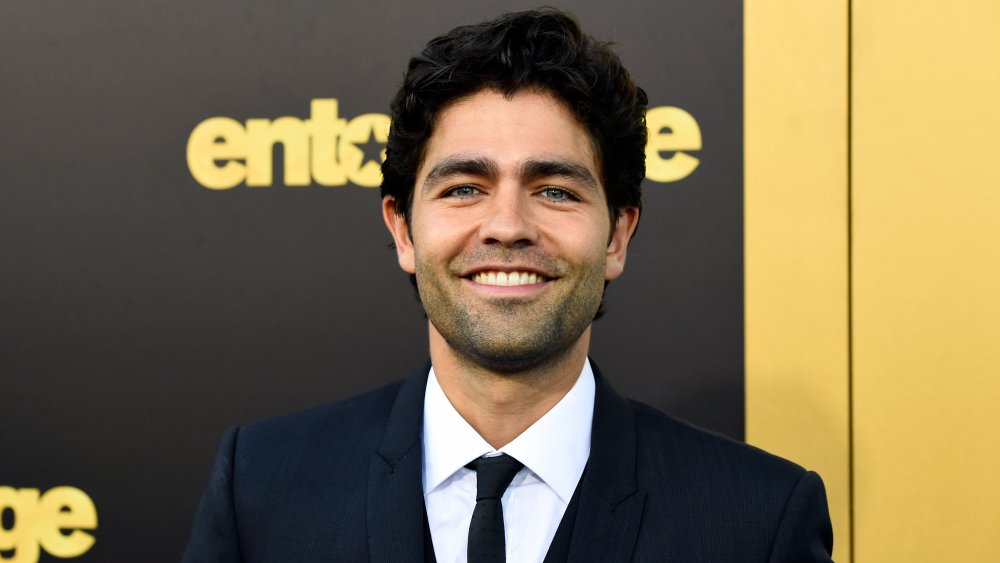 Frazer Harrison/Getty Images
Adrian Grenier dated Paris Hilton and Ashley Greene in 2007 and 2009, respectively, but in spite of romances with some very famous women, he's managed to keep his love life more or less out of the public eye. In 2016, he talked to New York Magazine's The Cut about dating as a celebrity. "It was a cultural phenomenon, it defined an era, it's undeniably an amazing show, so it would be naïve to pretend that that wasn't a reality," he said when asked if his Entourage fame still helped him get dates. As for the type of partner he's seeking? Someone who is willing to "share their values and unite against common goals and causes ... not the ignorant people who only watch reality television."
Asked about his relationship status, Grenier used a music industry phenomenon to explain his romantic philosophy. "You know, it's funny," he said. "I was listening to this Radiolab episode about K-Pop. In K-Pop, they completely manufacture their pop stars and they make the pop stars sign contracts where they vow not to date because they're supposed to be the property of the people, they're supposed to be perpetually single and attainable. So in honor of that episode and the Korean pop stars that I aspire to be, I am perpetually single for the sake of my fans."