Dan Levy's Net Worth: How Much Is The Schitt's Creek Star Really Worth?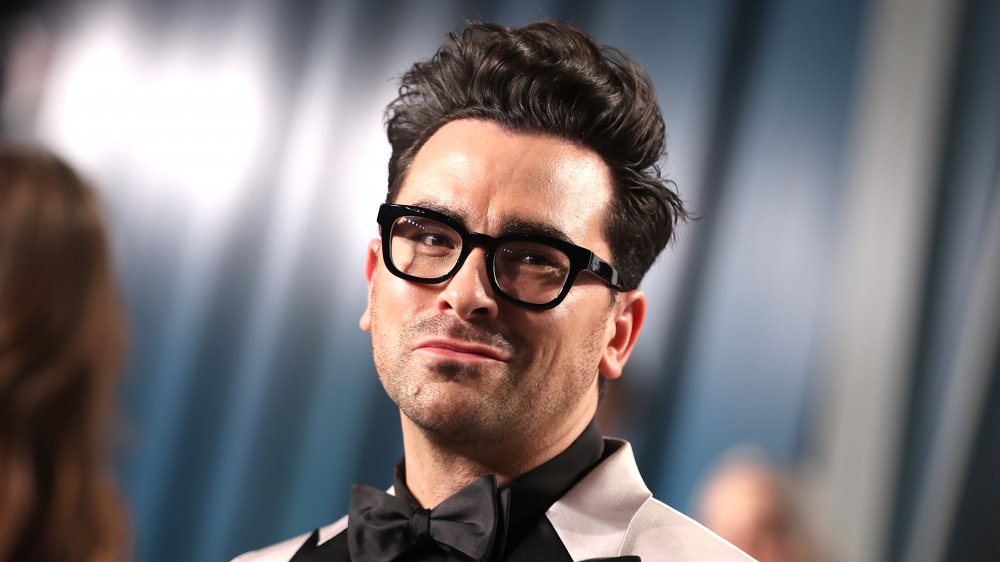 Rich Fury/vf20/Getty Images
Although Dan Levy is best known for creating, writing, and starring in Schitt's Creek, a little comedy that swept the 2020 Emmys, he has accomplished so much more than the TBS series. But first, let's recap — Levy was born in Toronto to his father and co-star, Eugene Levy, and mother Deborah Divine. Before he made it big with Schitt's Creek, Levy got his start on the Canadian classic, Degrassi: The Next Generation, and he appeared in the Tina Fey and Paul Rudd-starring film, Admission.
Of course, it's no secret that Levy and Schitt's Creek cleaned up at the 2020 Emmy Awards. But Levy was still a winner before the 72nd show, earning four Canadian Screen Awards for writing and for Outstanding Series for Schitt's Creek in May 2020. So, although he may joke about dropping out of film school, he is doing remarkably well. Sufficed to say, all of this success has lined Levy's pockets considerably. Although he might not be the wealthiest member of the "Rose" clan — that honor goes to Levy's father, Eugene — don't expect Dan Levy to be living out of a motel like his character, David Rose, any time soon.
So how much is Levy worth? We reveal the enviable figure below.
Dan Levy might be rich, but he isn't irresponsible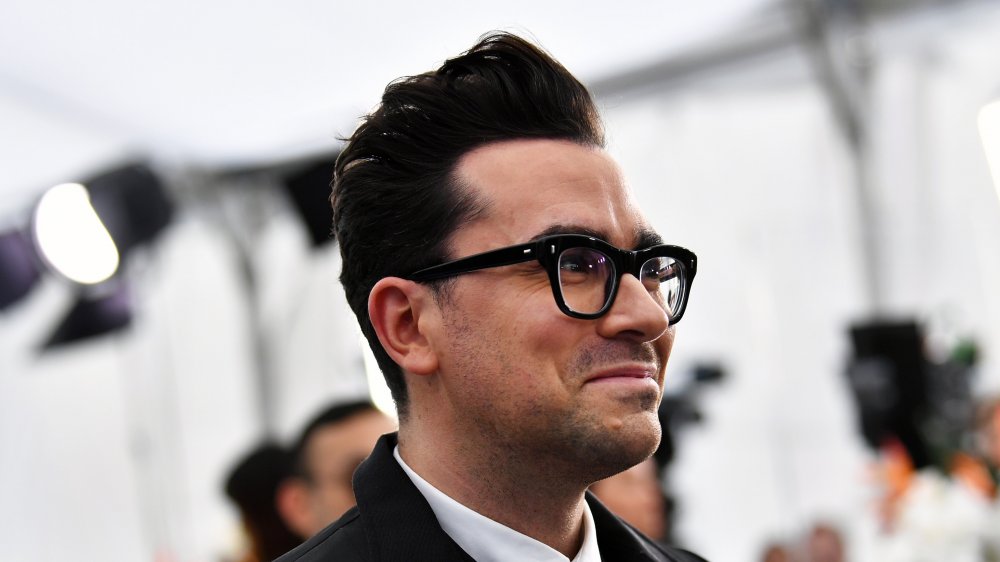 Emma Mcintyre/Getty Images
Ready to be impressed? Dan Levy is worth about $14 million, according to Celebrity Net Worth. There's no official word on how much of that cash came directly from Schitt's Creek, and the massive success of the show has likely helped him immensely. And let's not forget the production company, Not A Real Company Productions, that Dan created with his father, Eugene.
With all of the success and fame Dan is currently enjoying, there's a good chance he'll land more roles and opportunities that will only increase his wealth. Just one example? Levy signed on to star in November 2020's Happiest Season, a "holiday romantic comedy," starring Kristen Stewart. And with these triumphs, Levy has made at least one major purchase, buying a home in the Los Feliz neighborhood of Los Angeles for $4.13 million, with Architectural Digest reporting that Levy paid about four hundred thousand over the asking price.
But just because Levy is rolling in the dough, it doesn't mean he's frivolous with his money. "The life of an actor is so uncertain —you have to be good about saving," he told Wealthsimple in January 2016. "You don't know where your next pay cheque is coming from. So I set up a savings account that took money straight out of my pay cheques. My rule is: you want to have enough for six months' rent in your bank account if you can."
The bottom line? Dan Levy isn't going anywhere, and it's likely his wealth will continue to climb.