The Internet Is Raving About Mark Ruffalo's Powerful Emmy Speech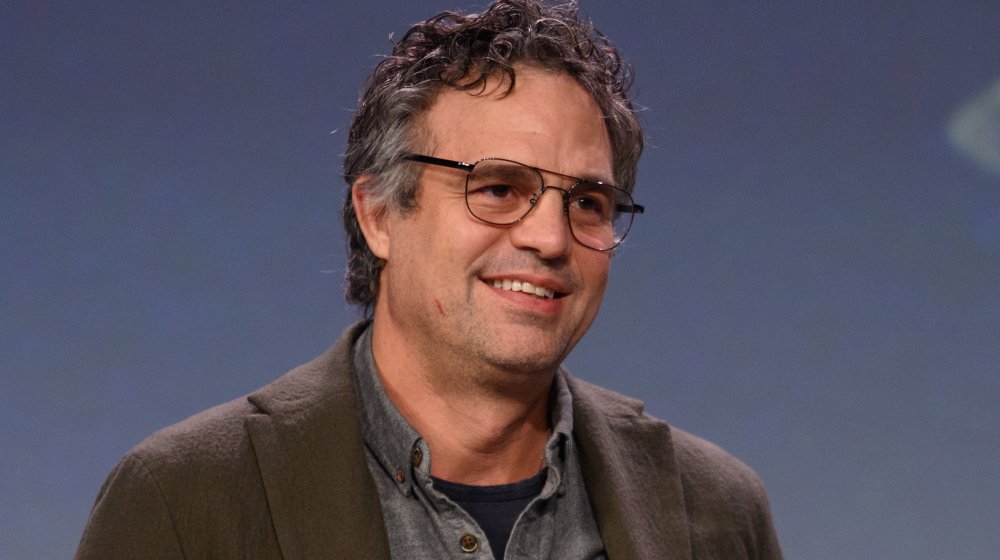 Daniel Boczarski/Getty Images
At the 2020 Emmy Awards, many winners took the opportunity to share an important message during their acceptance speeches. Dan Levy encouraged viewers to get out and vote, as did Regina King. Mark Ruffalo – who won the Emmy for Outstanding Lead Actor in a Limited Series or Movie for his work in I Know This Much Is True – gave an especially touching acceptance speech from his couch at home with his wife, Sunrise Coigney, at his side.
Ruffalo's speech also centered on the topic of voting, though he spoke more about privilege and caring for each other. He said, in part, "We have to come together with love for each other, and if you have privilege, you have to fight for those who are less fortunate, and more vulnerable. That's what's great about America, our diversity, and the one thing I've learned in my family is that we are stronger together, when we love each other and we respect each other's diversity."
He continued: "We have a big, important moment ahead of us. Are we going to be a country of division and hatred, a country only for certain kind of people, or are we going to be one of love and strength, fighting so all of us have the American dream? That's what we're facing right now, so get out and vote, make a plan, and vote for love and compassion and kindness."
Twitter called Mark Ruffalo's acceptance speech 'perfection'
Mark Ruffalo talked about his role in I Know This Much Is True while accepting his Emmy during the 72nd Primetime Emmy Awards. In the role, he plays twin brothers Dominick and Thomas Birdsey, one of whom has a mental illness and needs to be cared for by his brother. He cited the role as showcasing a common thread in the world today: fighting for those you love who are vulnerable. In his speech, Ruffalo said, "... it asks a big question: How are we going to deal and honor and take care of each other and our most vulnerable people? We do that with love and compassion, and we do that by fighting for them, and that's what we have to do today."
The internet — Twitter, in particular — seemed to be very much behind the actor's speech. Many simply congratulated Ruffalo on his award and his moving speech, but some took it a step further by gushing about how much the speech meant to them. One Twitter user wrote, "I was in tears listening to your speech." Another chimed in to call his speech "perfection," adding, "Thank you for using your platform to spread honesty & joy in today's world." And one person suggested: "@MarkRuffalo should win another #Emmy for that speech. Love him. #WellSaid."