Celebrities You Weren't Expecting To See At The 2020 Emmys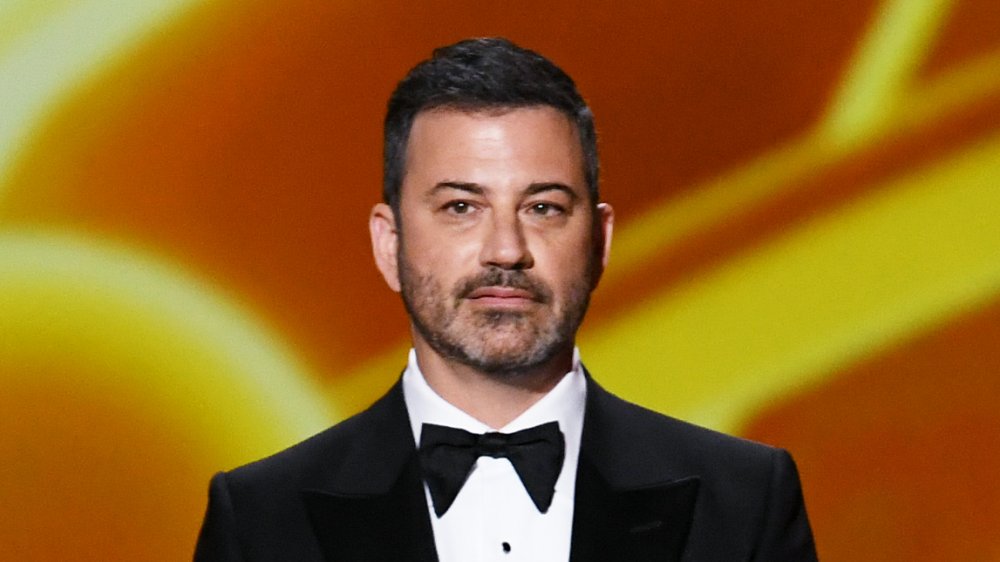 Kevin Winter/Getty Images
Live TV is a special medium; just like in theatre, truly anything can happen. No matter how much viewers at home think they know what to expect, there are bound to be some surprises. And with live television practically non-existent for much of 2020 due to the ongoing coronavirus pandemic, September's Emmy Awards were a welcome change of pace.
The Emmys looked a bit different this year, with some stars joining host Jimmy Kimmel on stage, some having private, socially distanced parties, and some just watching from home in their pajamas. And even knowing about all those departures from the norm, there were still plenty of appearances that caught fans off guard. There were cameos, reunions, jokes that landed, some that didn't — in short, it was an awards show. Even socially distant and half-virtual, the pandEmmys felt almost normal, thanks in no small part to the surprise celebrity appearances that brought both levity and glamour to a weird night.
A "Friends" reunion at the Emmys?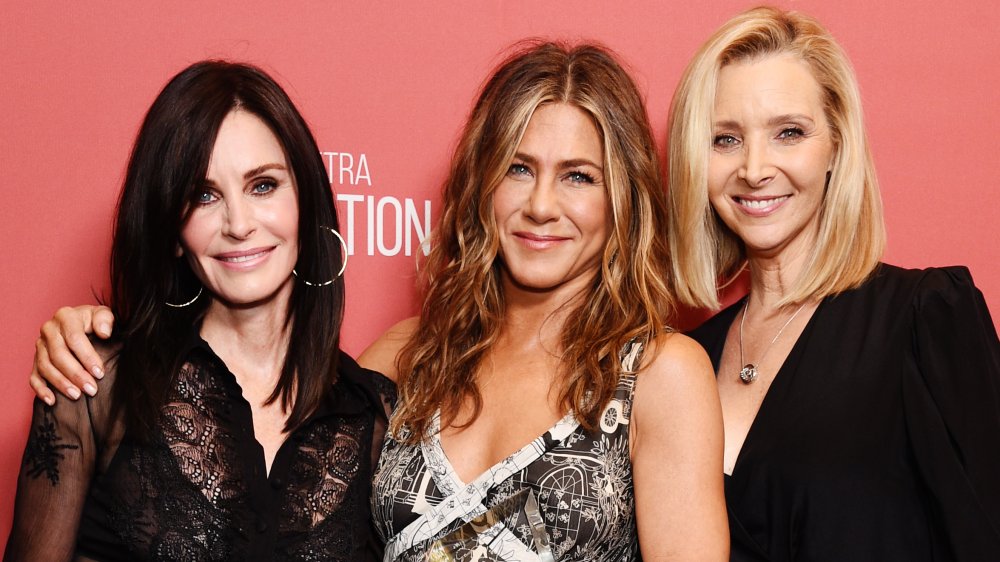 Gregg Deguire/Getty Images
Fans have been begging for a Friends reunion basically since the sitcom wrapped in 2004. It seemed that fans were finally going to get their wish in 2020 via HBO Max, but, alas, the pandemic put an end to that. While, per US Weekly, the reunion is still coming eventually, fans got a little taste at the 2020 Emmys. Jennifer Aniston helped host Jimmy Kimmel open the show in person, then joked that she had to get home in time for her category to get announced.
Hours later, Aniston zoomed into the ceremony, clad in her pajamas. She and Kimmel bantered for a moment before Friends co-star Courteney Cox popped over Aniston's shoulder, telling Kimmel they have lived together "since 1994," the year Friends began. Not long after, Lisa Kudrow appeared over Aniston's other shoulder, joking that she also lived there, ultimately bringing to mind Jennifer Aniston's inaugural Instagram post that broke the internet. Things took a bit of a left turn after that, with non-Friends star Jason Bateman joining the party.
Celebrity superfans introduce the comedies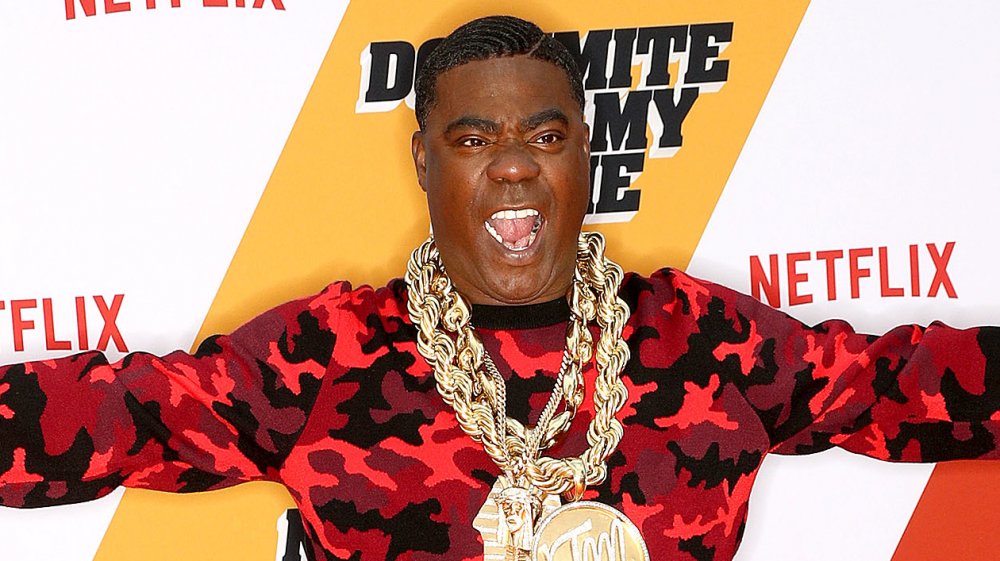 Frederick M. Brown/Getty Images
Elsewhere in the ceremony, the comedies were introduced by some unexpected famous fans. Elton John appeared to praise Schitt's Creek, Gabrielle Union plugged Insecure through song, and Zooey Deschanel gushed about Dead To Me. Shaquille O'Neal and Morgan Freeman also made appearances. David Letterman showed up in a similar fashion to introduce the nominees for Outstanding Variety Talk Series from the back of the pickup truck before announcing that the award was going to Last Week Tonight With John Oliver.
This trend appeared at other points in the broadcast as well, with Tracy Morgan appearing on behalf of acting nominee Tracey Ullman. Originally hiding behind a paper mask of her face, Morgan revealed himself, explaining to Jimmy Kimmel that "Tracys stick together." 91-year-old sitcom pioneer Bob Newhart also made a surprise appearance alongside fellow comedians like Mindy Kaling and Ty Burrell during a montage which poked fun at the ways everyone is coping with the lockdown, joking that he "gave up skydiving and quit [his] class in alligator wrestling."