Nick Gordon Found Legally Responsible For Death Of Bobbi Kristina Brown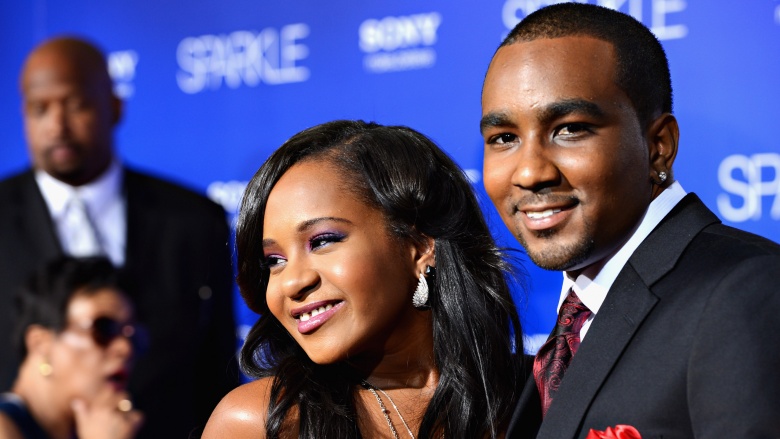 Getty Images
Bobbi Kristina Brown's partner, Nick Gordon, lost a wrongful death lawsuit brought against him by her estate, rendering him legally responsible for her death. The Associated Press (via Page Six) reports that Fulton County Superior Court Judge T. Jackson Bedford signed an order Sept. 16, 2016 that says Gordon "repeatedly failed to meet court deadlines in the case." As a result, the conservator of Brown's estate was the default winner.
Brown's estate filed a wrongful death lawsuit against Gordon in August 2015, alleging Brown died after a physical fight with Gordon and after he allegedly "placed her in a bathtub, unconscious, and injected her with a toxic mixture," reported E! News. A spokesperson for Gordon previously called the lawsuit "slanderous and meritless."
Brown was found unresponsive in a bathtub in January 2015, a fate that bore terrifying resemblance to how her mother, legendary singer Whitney Houston, died in February 2012. Brown was in a coma for months and placed in hospice care before her death in July 2015 at age 22.
The $10 million suit, for which Brown's father, singer Bobby Brown, is also a plaintiff, accused Gordon of domestic violence and of making unauthorized money transfers from Bobbi Kristina's bank account into his own when she was in the hospital.
E! News reports that a jury trial will determine how much Gordon will pay Bobbi Kristina's estate in damages, but notes that Gordon has not been charged with any crimes. In March 2016, Gordon's attorneys urged prosecutors to announce to the public that there was no evidence of wrongdoing in her death, but medical examiners claimed they couldn't determine whether or not her death was an accident.
After Bobbi Kristina's death, Gordon gave a slew of interviews about his relationship with her, sharing intimate details about their life together, including a revelation to the Daily Mail that Brown suffered two miscarriages.