The Truth About Woody Harrelson's Relationship With Ted Danson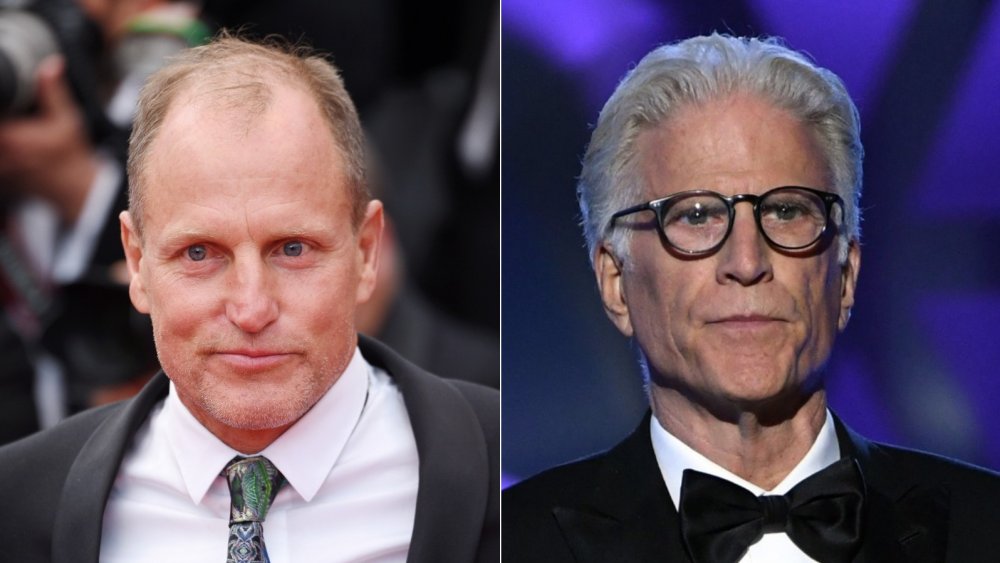 Nicholas Hunt, Kevin Winter/Getty Images
Nearly four decades ago, Cheers launched the careers of many of Hollywood's brightest stars, establishing a legacy that would go on to influence future sitcoms for decades. Inspired by Boston's Bull & Finch Pub (which has since rebranded as Cheers on Beacon Hill), the series followed the interpersonal, and often romantic, interactions between the customers and employees who seemed to never leave the bar. Cheers ran for 11 immensely popular seasons and spawned the spinoff Fraiser.
By the time the series ended in 1993, the cast had essentially evolved from co-workers into family. Ted Danson and Woody Harrelson's relationship, in particular, underwent a major evolution compared to when they first met. Danson described their first meeting to GQ, telling the magazine, "Offstage, it was [all] testosterone." Danson described how competitive the two could be at basketball, arm-wrestling, leg-wrestling, and chess. Yet, while there might have been some jealousy and competition between the two at the beginning, their relationship grew, with Danson ultimately saying, "I loved him."
Ted Danson called Woody Harrelson his 'brother'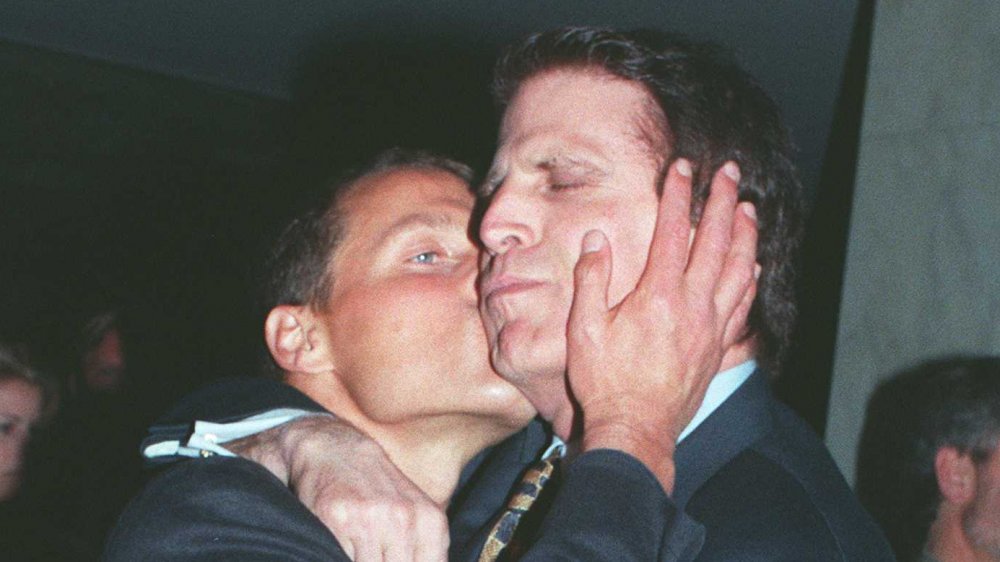 Denny Keeler/Getty Images
Whatever tension existed between actor Woody Harrelson and co-star Ted Danson soon evaporated as the two got to know each other better while working side-by-side on Cheers. Danson set the scene with GQ in 2012: "Woody is 24, and at that point I was like 37, which is when you realize you're no longer 24." Eventually, however, Danson's view evolved. "I didn't have a brother, so Woody became my brother. And brothers can be incredibly competitive and knock the s**t out of each other, but they know they won't cross the line."
As brothers, Harrelson and Danson were there for each other during both good times and bad. The two were together, for instance, on what Danson jokingly called "the worst day of [his] life." The men of the Cheers cast decided to play hooky from set and take a boat out from Marina del Rey. Harrelson offered Danson some mushrooms, which Danson said he had never done before, but tried anyway. While under the influence, the boat ended up going through a hurricane. Danson told GQ, "Woody and I thought we were going to die for three hours." Harrelson confirmed the story, saying, "I was a little worried about him. It looked like his face was melting." Both actors confirmed they got in trouble for their little excursion, but the memories will surely last a lifetime.