The Real Reason Trump Lost $100 Million During His Presidency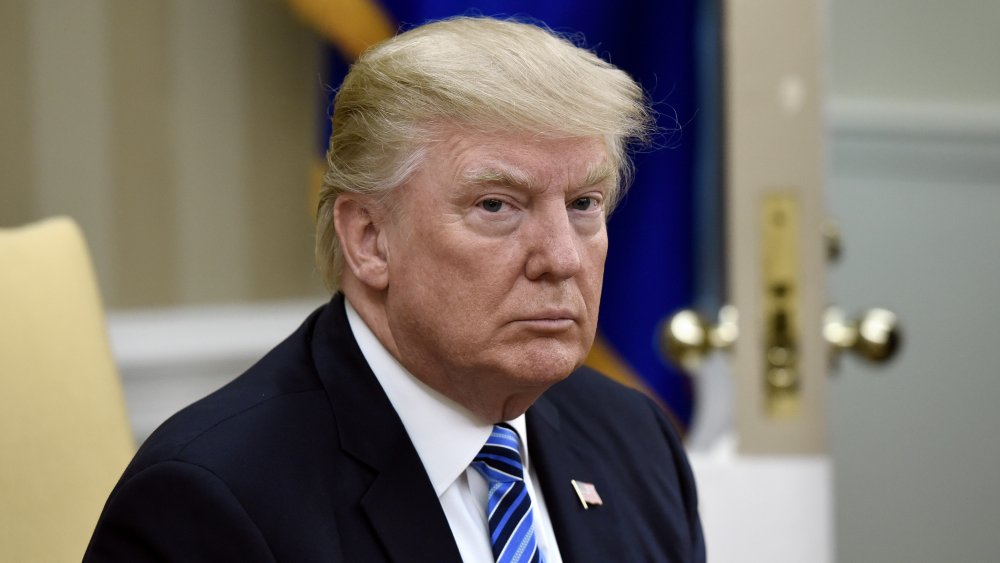 Pool/Getty Images
Although Donald Trump has a penchant for flaunting his wealth, he has reportedly taken a financial loss as president, according to Forbes analyst Dan Alexander and author of White House, Inc.: How Donald Trump Turned the Presidency into a Business. As Alexander reported, Trump's decision to maintain ownership of his hotels during his presidency supposedly cost him about $100 million in profits. It all started following Trump's inauguration in January 2017, when the Trump International Hotel in Washington D.C. raked in $1.6 million in profit in one month alone, as the hotel was bursting with wealthy Trump supporters and friends of the president. But after the festivities died down, so did the hotel's profitability, according to a September 2020 book adaptation published in Forbes.
Before we get into the nitty-gritty details, he's a rundown of the situation: In July 2020, Forbes valued the Washington D.C. hotel at $168 million, a drop from its previous estimation at $170 million in 2017. The Trump National Doral in Miami, Fla. has also struggled with its value, as it's worth $153 million with $125 million in debt against it, as Alexander reported in his book.
All of this might come as a surprise to some, considering Trump used his supposed financial acumen to resonate with voters, as HuffPost noted. So how did the New York native's hotel empire suffer the reported hit? We explore Alexander's expose below.
Donald Trump's Doral hotel lost the PGA Tour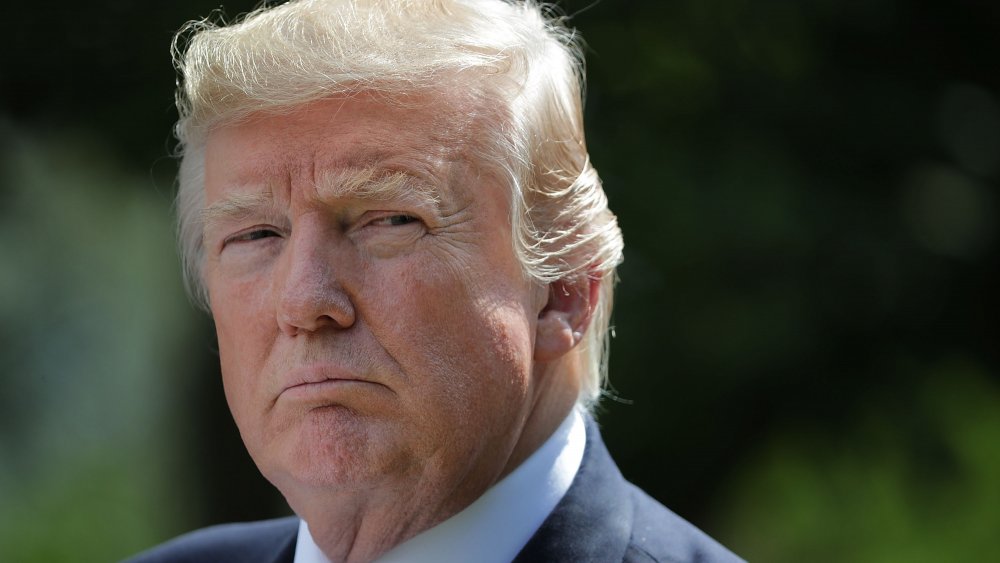 Chip Somodevilla/Getty Images
Not only did President Donald Trump's Miami hotel reportedly see a decrease in value, but Trump's interest in the property also took a dive. Dan Alexander reported in his book, White House, Inc.: How Donald Trump Turned the Presidency into a Business, as previewed in Forbes, that the president's interest dropped from $98 million to $28 million. Trump's Representatives reportedly told the Miami-Dade County Appraiser's Office that a big reason for the financial loss was due to politics. "[T]hroughout 2016, because of the political climate, there have been severe ramifications of the things that were said during campaigning, the comments that were made," they said.
One such loss came when, in June 2016, the Professional Golfers' Association decided to move the World Golf Championships from the Doral hotel to Mexico, per Forbes. The PGA felt it needed to move locations (the event had been at the Doral since 1962) because they were struggling to secure sponsorship. PGA Tour Commissioner Tim Finchem explained at a 2016 press conference, per CBS Sports, "Donald Trump is a brand, a big brand, and when you're asking a company to invest millions of dollars in branding a tournament and they're going to share that brand with the host, it's a difficult conversation." Just one example of this? Cadillac, one of the event's biggest sponsors, had pulled out of sponsorship. A resort operator said about the situation, according to the adaptation in Forbes, "Losing that event killed Doral."
But it wasn't just the world of golfing that pulled away from Trump's hotels.
Donald Trump's brand reportedly scared off clients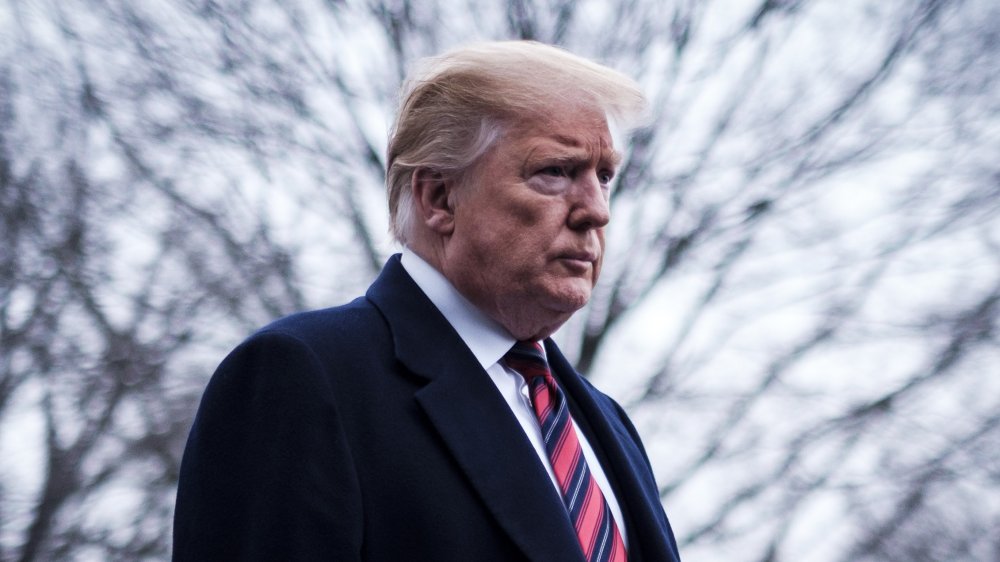 Pete Marovich/Getty Images
As a representative of the Trump Organization explained in a tax hearing, according to Dan Alexander's book adaptation in Forbes, "There have been a multitude of charities who throw annual events at the property, and they have canceled, because, they say, 'We can't, in good conscience, be associated with this name.'" The same is reportedly true for Trump's SoHo hotel, as the rep explained, "It was a property that was being regularly frequented by, you know, NBA stars and NFL stars, and now they're quoted... as saying, 'I'm not going there. I'm not going to support this brand."
Alexander elaborated on the losses further, stating in the book adaptation, "Doral lost 100,000 booked room nights following the election, according to someone familiar with the resort. For a 643-room resort, 100,000 reservations amounts to five months of fully booked business. Revenues plunged to $75.4 million in 2017, Trump's first year in the White House."
When adding in the coronavirus pandemic to this situation, it seems like a recipe for financial struggle. So has Trump lost his bragging rights as a hotel mogul? Time will tell.