The Truth About Justin Duggar's Relationship With Claire Spivey
Reality star Justin Duggar, who's kiddo No. 14 in the line of Duggar children, has officially entered a courtship, according to TLC. The Counting On star was reportedly in Texas when he announced the happy news on a video call with some of his family members in September 2020. 
"I actually do have some news for the family," he said on the video chat (via Us Weekly). "I figured while we're all together I can introduce someone to you guys." That's when Claire Spivey came into view. "We are now in an official relationship," Justin said, as the rest of the Duggars cheered and clapped. Justin explained that Claire is 19 and he is 17. "Me and Claire met at a family conference not too long ago," he said. "It was several months after I talked with her dad and asked if I could start a relationship with her."
Fans of Counting On will remember that the Duggars follow strict rules for courtship, including the male asking the female's father for permission to court. In addition to adhering to tradition, Justin had some really lovely things to say about Claire. Keep reading for all the details.
Justin Duggar says Claire Spivey is 'the one'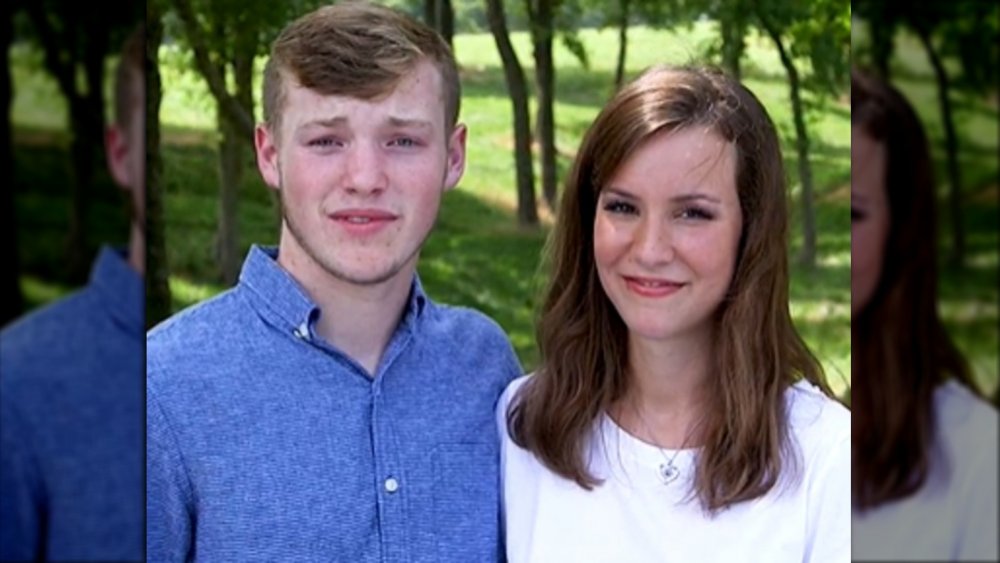 TLC
Justin Duggar officially revealed his courtship with Claire Spivey in September 2020, but the Duggars have known the Spivey family for decades. 
In a TLC video announcing their courtship, Claire explained the backstory: "Justin and I's families have known each other for over 20 years, so before he or I were even born, and then we got connected last year," she said. Though their families have a long history together, Claire is focused on the future. "I'm really looking forward to the memories to come," she said, "...and I'm excited to see what the Lord holds for us in the future."
Justin couldn't agree more: "God brought Claire into my life, and I wasn't really expecting it, but he brought her along right when I needed her. And ever since then, I knew she was the one."
Justin told the TLC cameras that Claire is "really outgoing, and very sweet and nice." Claire said she admires "how serious-minded" Justin is," but she also appreciates "his ability to have fun and to just see the bright side of things no matter what."  
This is exciting news for the happy couple, and we wish them the best!