The Sad Thing Paris Hilton And Drew Barrymore Have In Common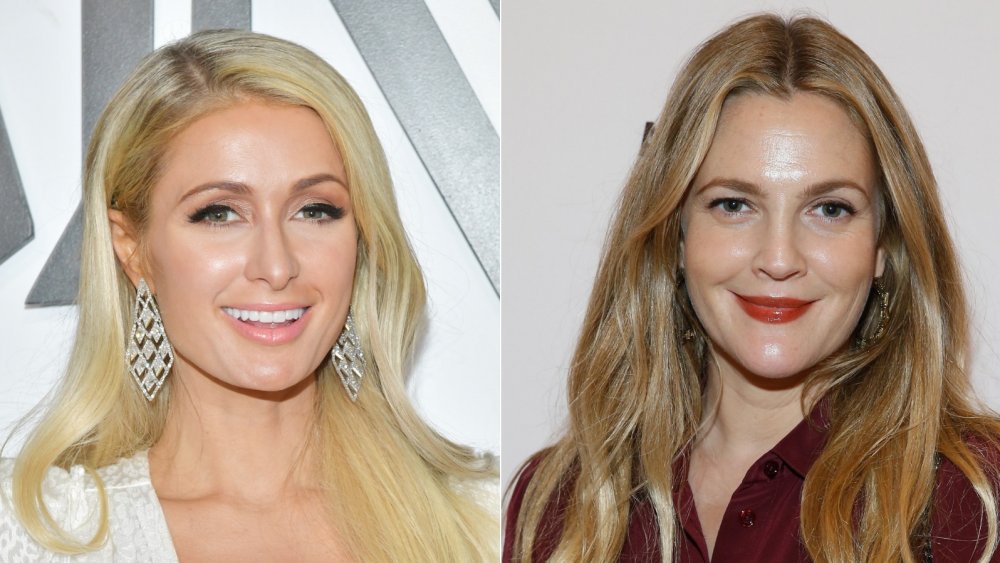 Amy Sussman, John Lamparski/Getty Images
Fans saw a new side of Paris Hilton when This is Paris premiered on YouTube in September 2020. The Paris showcased in the documentary was nothing like the carefully crafted public person the socialite has spent years perfecting. Instead, viewers met a thoughtful, well-spoken, and deeply intelligent woman. Among the many shocking revelations was Hilton's admission that her trademark vocal fry was an act.
The documentary took a turn when Hilton opened up about her traumatic childhood and its long-lasting effects on her adult life. One such trauma occurred when she was 18, and her then-boyfriend sold a sex tape without her consent. Hilton broke down in tears when discussing the incident. She acknowledged that shopping a sex tape of a drunk teenager would not be taken lightly today. It was her misfortune to come of age in a time when society often placed the onus on the victim rather than the predator.
The social media star also claimed she was abused at the Provo Canyon School in Utah when she was a teen. Hilton alleged she was forced to take unknown medications, made to strip naked in front of counselors, and locked in solitary confinement for up to 20 hours at a time.
Hilton appeared as a guest on The Drew Barrymore Show in September 2020 to promote the documentary, and fans were surprised to learn Barrymore and Hilton had similar horror stories from their youth.
Drew Barrymore and Paris Hilton experienced childhood trauma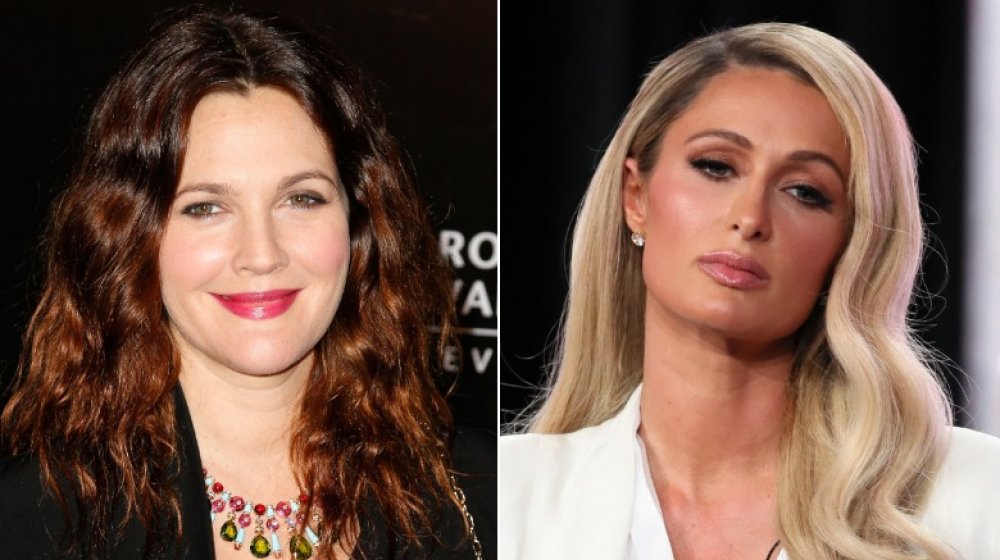 Imeh Akpanudosen, David Livingston/Getty Images
Drew Barrymore and Paris Hilton shared a heart-wrenching interview when they realized they'd both experienced the same trauma growing up. "I've been where you've been," Barrymore said on her talk show, "I've had the people come and take me away," she said. "I've been locked up in solitary confinement." While Barrymore understood Hilton's experience, the results were completely different. "That place really did help me and it did save my life, and I actually wouldn't change a thing," she said.
Hilton isn't able to look back on her time at the Provo Canyon School the same way. In her This is Paris documentary, Hilton reveals that she has dealt with nightmares and PTSD for most of her adult life. Hilton said the film's director, Alexandra Dean, convinced her to share her story in the hopes of saving other kids, though she was embarrassed to talk about it at first. "I now know that I shouldn't be ashamed," she told Barrymore. "The people who work at these places who are abusing children are the ones who should be ashamed."
Hilton said she never spoke to her parents about the trauma and alleged abuse she suffered at the school. Her mother, Kathy, didn't find out until filming was well underway. Hilton told Barrymore that she and Kathy have a much closer relationship now, and that they don't sweep the issue under the rug. "We're closer than ever," Hilton said, "I think just talking about it just brought us even closer than we were."
If you or someone you know is struggling with mental health, please contact the Crisis Text Line by texting HOME to 741741, or visit or call the National Alliance on Mental Illness Helpline at 1-800-950-NAMI (6264). If you or someone you know may be the victim of child abuse, please contact the Childhelp National Child Abuse Hotline 24/7 at 1-800-4-A-Child (1-800-422-4453) or contact their live chat services at www.childhelp.org/hotline.