How Paris Hilton's Family Reacted To Her Infamous Tape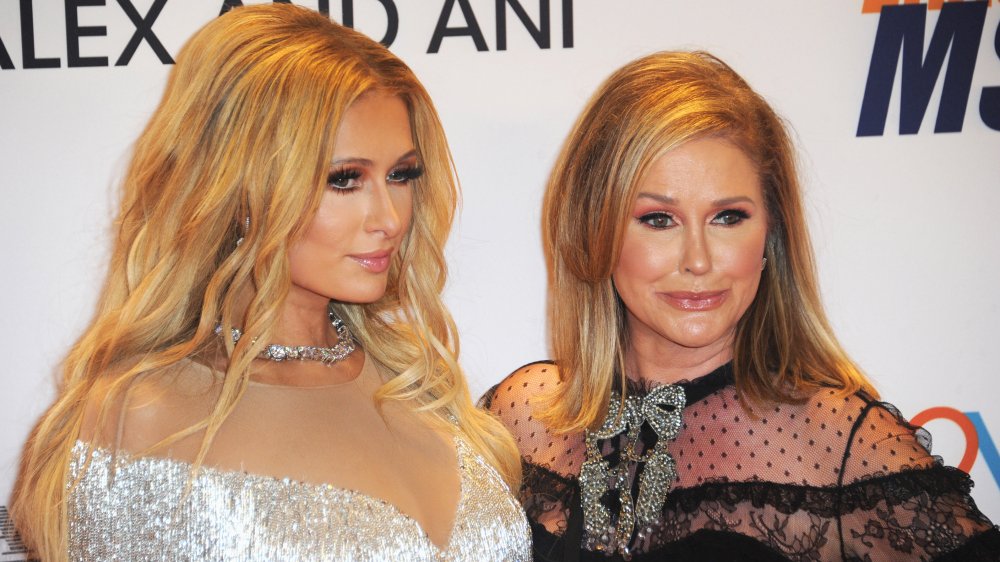 Albert L. Ortega/Getty Images
Paris Hilton is setting all the records straight in her new documentary, This Is Paris. She opens up about her relationships, her past traumas, and of course, her infamous sex tape and the effect it had on her life. In the early 2000s, a tape leaked featuring Paris and her ex Rick Salomon having sex during a 2001 encounter. Salomon claimed that someone "stole" the tape from him.
After the tape became public, Salomon released the footage as 1 Night in Paris in 2004, but it was originally never intended for release, especially by Paris. She likened the experience to being "electronically raped" in her documentary, per The Mirror, saying she felt pressured to film the "private moment." "I was just so in love with him and wanted to make him happy and I just remember him pulling out the camera and pressuring me into it," Paris said (via Entertainment Tonight). She added that she had real dreams of making it big in Hollywood and just because a leaked sex tape has become "a blueprint" to fame, it was very much not on purpose. 
Paris told Entertainment Tonight that she would never have put herself in a position with a man like that, had she not been allegedly abused at a school her parents sent her to, or had she not been in other abusive relationships, which she discusses in the doc. Speaking of Paris' parents Kathy and Richard Hilton, and her sister Nicky, what did they think of the leaked tape? 
Paris Hilton's sister Nicky protected her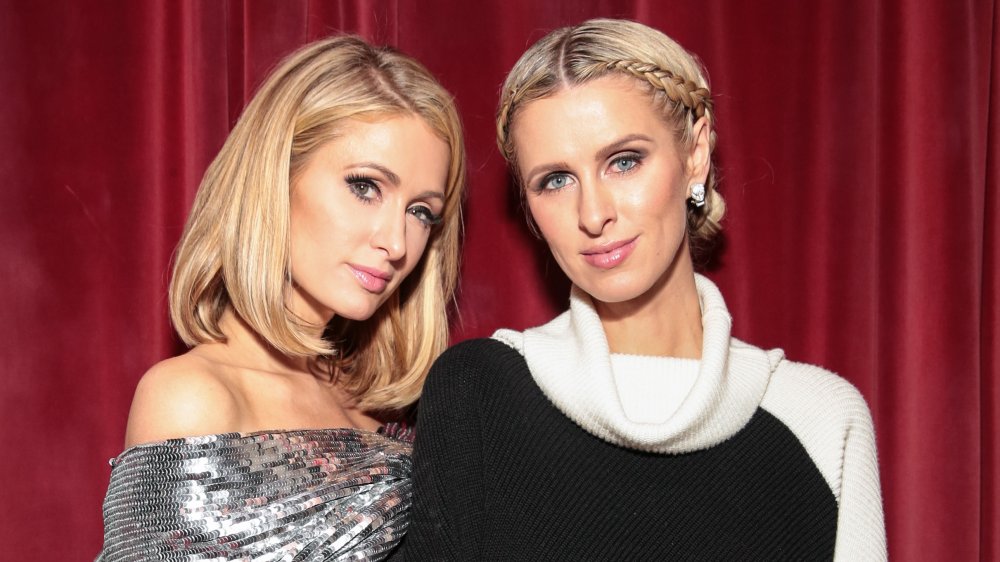 Cj Rivera/Getty Images
According to Entertainment Tonight, after Paris Hilton's sex tape with her ex was leaked, her mother Kathy Hilton stayed in bed for an extended period of time, anxious about facing her friends and neighbors. Her sister tried to do damage control. Nicky Hilton said, via ET, "We lived in a hotel where the New York Post and New York Daily News was on everyone's front. On days where [Paris] was a cover story, I would run down the hall first and flip every newspaper over so they didn't have to see it."
Paris didn't let her sister's work go unnoticed. She told the outlet that she's grateful she has someone like Nicky in her life. "There's no one in the world who knows me like she does, and I look up to her like she's a big sister, even though she's my little sister, because she's just always been the more mature one," Paris said. "I don't really have a lot of people like that in my life, so it's good to have someone around who always tells me the truth."
Although it sounds like it was a dark time for the entire Hilton family, everyone seems to have moved on, especially Paris. With her new doc, slew of businesses, and everything else that goes along with being Paris Hilton, she definitely came out on top.