The Truth About Ryan Reynolds And Hugh Jackman's Relationship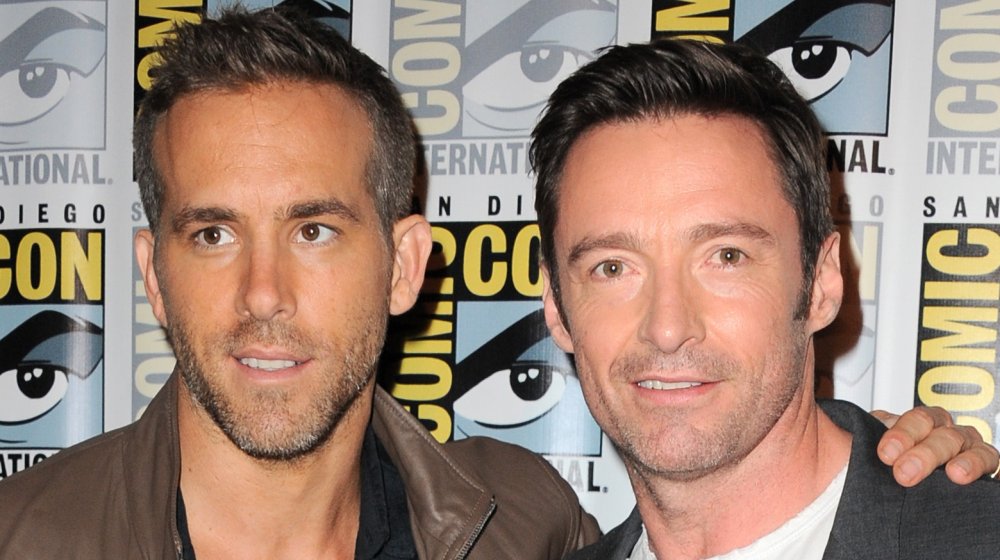 Albert L. Ortega/Getty Images
Ryan Reynolds and Hugh Jackman have the most hilarious ongoing "feud" in Hollywood. Their friendship dates back to 2009 when they starred together in X-Men Origins: Wolverine. Yet, somewhere along the way, their close friendship turned into a feud that's not actually a feud at all. In fact, as Jackman explained during his April 2020 appearance on The Late Late Show With James Corden, it all comes down to Reynolds' "insatiable need for attention." 
Over the past decade, these two funnymen have poked fun at each other time and time again, making fans around the world laugh. They frequently mock each other over their respective superhero characters, like the time in 2016 when Jackman tweeted that he didn't want Reynolds and his "cute lil red suit" to come anywhere near him. Of course, Reynolds fired back with a joke about Jackman's Wolverine claws.
And perhaps one of the funniest ongoing bits they have is calling each other a "stalker" of sorts. Case in point: This tweet from Jackman that reads, "Seriously, Mate. You've got to stop following me. SECURITY!!!" alongside a smiling picture of the two of them together. Reynolds and Jackman also love to impersonate each other whenever they get the chance, and we honestly love how pure and hilarious their goofy bromance is. Sorry, we mean we love how intense their ongoing feud is. However, over the years, there have been a couple of instances where they set their differences aside for the greater good.
Ryan Reynolds and Hugh Jackman set aside their 'feud' to promote each other's businesses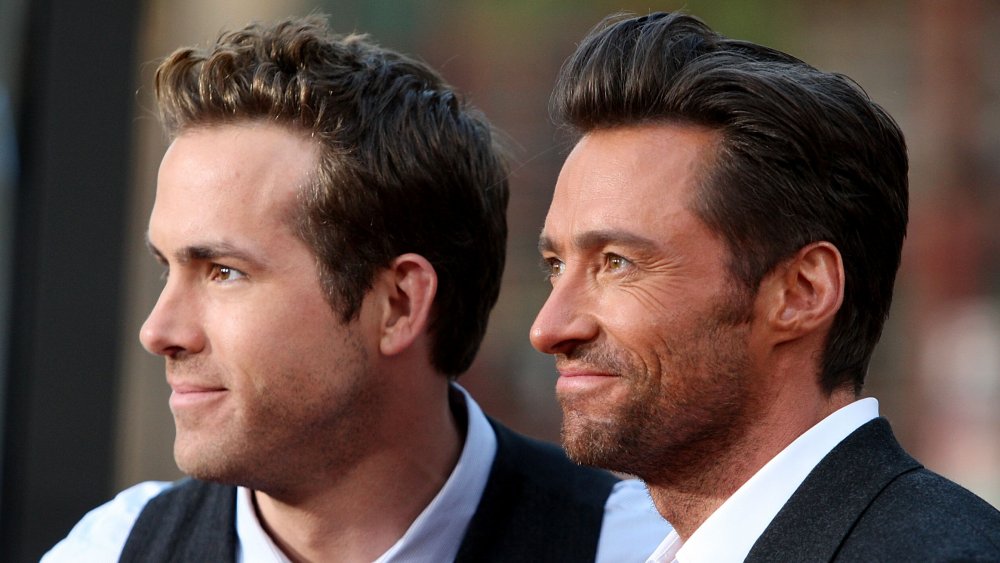 Frazer Harrison/Getty Images
In 2019, Hugh Jackman and Ryan Reynolds called a truce on their feud so they could support each other's business ventures. "Official truce! I'm going to make an awesome ad for Aviation Gin," Jackman wrote on Instagram in 2019. "And, look forward to seeing what @Vancityreynolds comes up with in return." Reynolds shared the same photo, writing, "Official truce with @thehughjackman! As a gesture of goodwill, I'm gonna make a beautiful ad for his company, Laughing Man Coffee. Can't wait!" While they did do just that to support each other, they quickly went back to their "feud," with Reynolds sharing a photo of the two of them for best friends day, but sending fondest wishes instead to actor Jake Gyllenhaal.
Although the two are constantly poking fun at each other, they are very close. When Jackman received the Order of Australia, Reynolds posted a picture of him with his medal, and wrote, "Receiving the Order of Australia is a HUGE deal. And despite what I tell anyone who'll listen, Hugh Jackman is one of the finest, kindest, hardest working, generous and most talented people I've had the privilege to call my friend. There's nobody better. None of this changes the unfortunate fact he's a complete bastard."
And don't worry — Jackman says nice things about Reynolds sometimes, too. Like that time he called him a "stage 4 clinger." So sweet! If only we could all have a best friend like this!