Loretta Lynn Is Sitting On A Gold Mine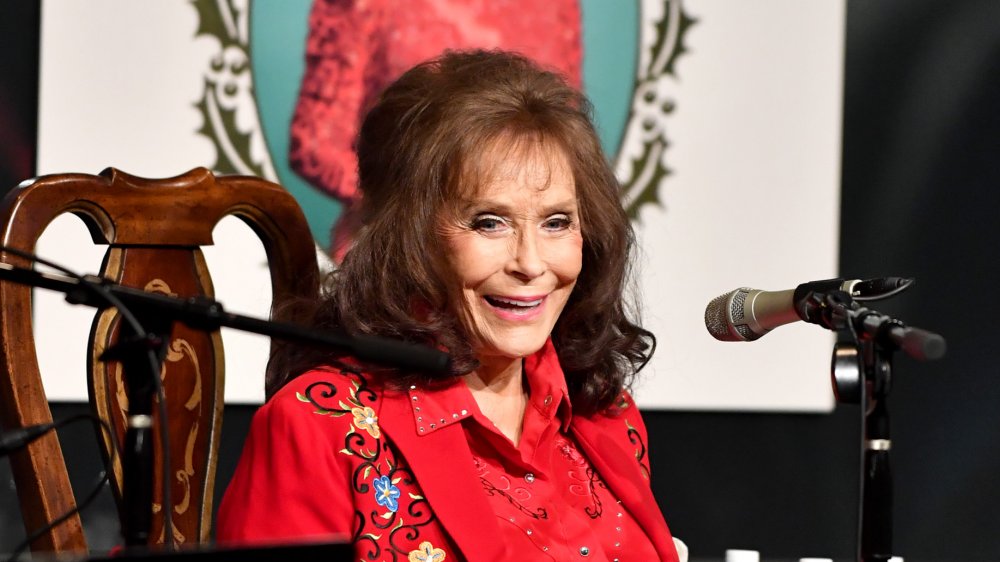 Jason Davis/Getty Images
Legendary country crooner Loretta Lynn has been on the music scene since way back in 1962 when she successfully landed her first hit, appropriately titled "Success," as reported by Biography.com. After that, she went on to churn out hit after hit, and the rest is pretty much country music history. 
The singer's success has only climbed onward and upward even as she dabbled in other genres, including gospel. And with that success comes a pretty hefty bank account. That hefty bank account, however, is a far cry from how the Kentucky native grew up. As the second oldest of eight children residing in a small cabin in the Appalachians, it's safe to say that Lynn knows a thing or two about roughin' it and being resourceful. So resourceful that she even used her meager beginnings to give her a leg up in the world of songwriting.
But just how much is the self-made singer and songwriter worth? Keep reading after the jump to find out!
Loretta Lynn's huge net worth is well-earned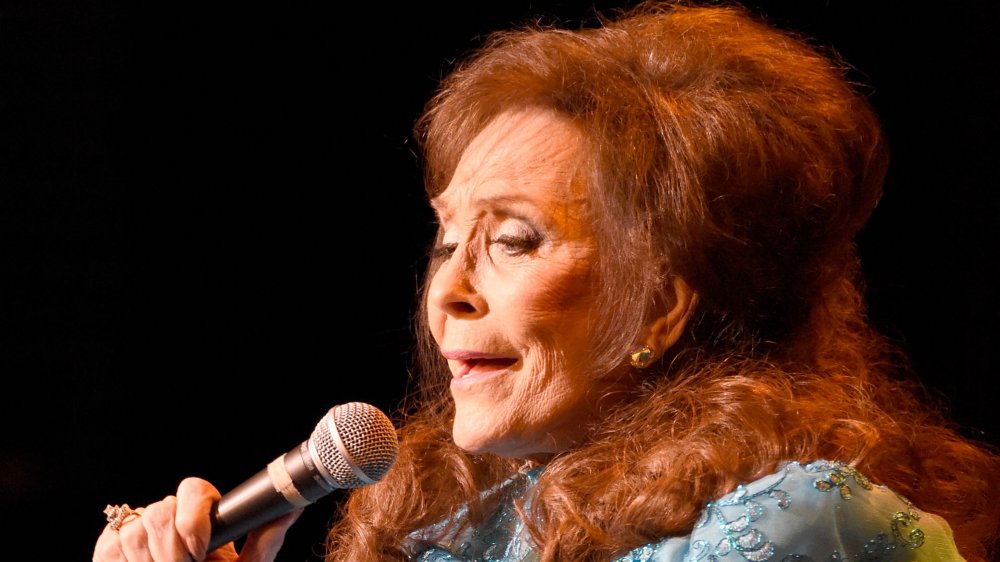 Stephen J. Cohen/Getty Images
As it turns out, the "Coal Miner's Daughter" singer is sitting on a mine these days — a gold mine, that is! According to Celebrity Net Worth, Loretta Lynn is worth a staggering $65 million big ones. Per Wide Open Country, Lynn has her 16 number one hits on the Billboard charts to thank for all that cash flow, including "Don't Come Home A' Drinkin' (With Lovin' on Your Mind)," "You Ain't Woman Enough," and "Fist City."
Perhaps, Lynn's most successful song to date, however, is one in which she poured her heart and soul, drawing from her own life experiences as a young girl, "Coal Miner's Daughter." Per Biography.com, in the 1970s, Lynn used her own personal experiences of growing up impoverished to write the song that instantly became a number one hit. 
But even as her star rose and her bank account got bigger, Lynn remained ever-so humble. During an interview with Weekend Edition Sunday in 2000, Lynn had this to say about her personal account of growing up poor and later turning the raw hand she was dealt into a major hit: "I didn't think anybody'd be interested in my life," Lynn said. "I know everybody's got a life, and they all have something to say. Everybody has a story about their life. It wasn't just me. I guess I was just the one that told it."
We can think of 65 good reasons she's glad she told her story, after all.