Inside Connie Chung's Feud With Donald Trump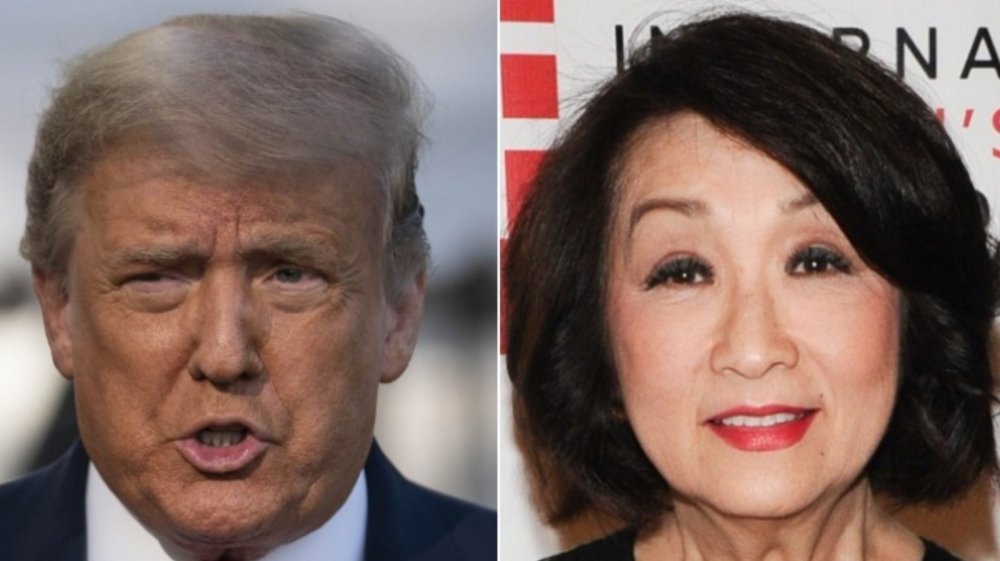 Sarah Silbiger, Daniel Zuchnik/Getty Images
It's no secret that President Donald Trump has had many a beef with public personalities and political opponents alike. But it might come as a surprise that 'The Donald' also had a very public run-in with none other than legendary journalist Connie Chung. 
As reported by Mother Jones, the story goes that, in 1990, after a rather tense interview during an episode of Face to Face With Connie Chung, in which Chung took Trump to task on a plethora of issues, including his gargantuan buildings, Trump took the offense and vowed to get revenge. Meanwhile, it's purported that Chung took the opposite route and instead sent the real estate tycoon a beautiful bouquet of flowers for being a willing participant in the interview. Maybe she was simply employing the "kill them with kindness" approach?
During a subsequent appearance on the Joan Rivers Show, Trump had less than pleasant things to say regarding his experience with Chung. "This woman has less talent than anybody I know of," he declared. He then proceeded to refer to Chung as a "disaster" and claimed that she interviewed "like a little child." YIKES. In the journalism world, those are fighting words! But what else did Trump do in the name of revenge? Keep reading after the jump to find out.
Donald Trump supposedly cut up Connie Chung's roses and sent them back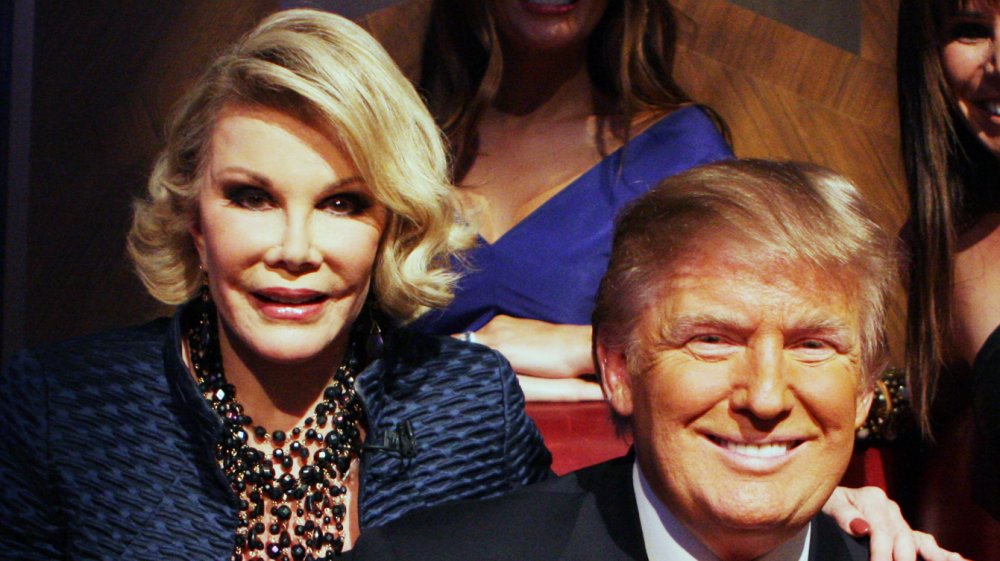 Bill Tompkins/Getty Images
Then-business man Donald Trump claimed during an appearance on the Joan Rivers Show that, after an awkward interview with Connie Chung, Chung sent him an arrangement of roses (per Mother Jones). Perhaps they were a peace offering? Regardless, Trump wasn't biting. He revealed to Rivers that, instead of taking the high road and accepting Chung's presumed peace offering, he opted to cut up the roses and have them returned to sender. "I cut 'em up and sent 'em back," Trump said. "I sent her back the stems. Actually, I did," Trump confessed. Sounds an awful lot like the behavior of a lover scorned on a Lifetime movie, but alrighty then...
But, as we all know, there are usually two sides to every story and, as you might've guessed, Chung had an entirely different recollection of how it all went down. In fact, the journalist called the then-future president's bluff entirely. When approached for comment regarding the hacked up roses, Chung maintained that she had yet to receive said stems, but was rather "waiting" for them. Maybe they got lost in the mail?