Are Megan Fox And Machine Gun Kelly Really 'Twin Flames'? Expert Weighs In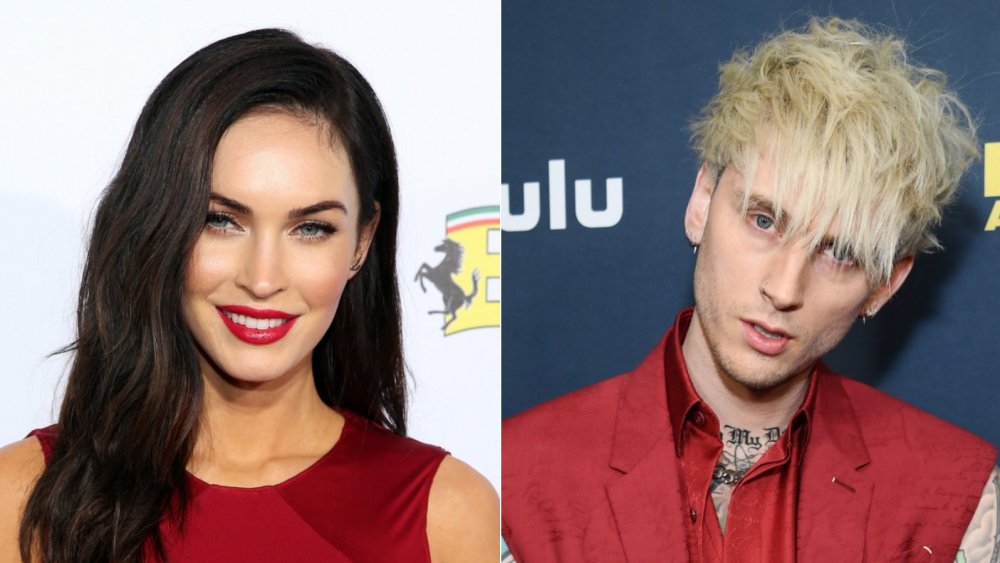 Jonathan Leibson, Dimitrios Kambouris/Getty Images
Megan Fox and Machine Gun Kelly (whose real name is Colson Baker) are officially a couple after having met on the set of Midnight in the Switchgrass in March 2020, according to Us Weekly. Fox's husband at the time, Brian Austin Green, stated on his podcast in May 2020 ...With Brian Austin Green that he and Fox had split after being married for nearly 10 years.
Since then, Fox and Kelly have embarked on an intense relationship. How intense? During a joint interview with Kelly on the podcast Give Them Lala... With Randall with hosts Lala Kent and Randall Emmett, Fox said that they were "twin flames." The expression is an intense one and actually means even more than the pop-culture reference of being soulmates.
Fox said of Kelly, "I knew right away that he was what I call a twin flame." She added, "Instead of a soulmate, a twin flame is actually where a soul has ascended into a high enough level that it can be split into two different bodies at the same time. So we're actually two halves of the same soul, I think. And I said that to him almost immediately, because I felt it right away."
So, what does this mean exactly? And even more probing, are Fox and Kelly really twin flames? Nicki Swift spoke with Elle Hari, Twin Flame and Ascension Alchemist expert, who gave us the full scoop.
Here's what a 'twin flame' actually is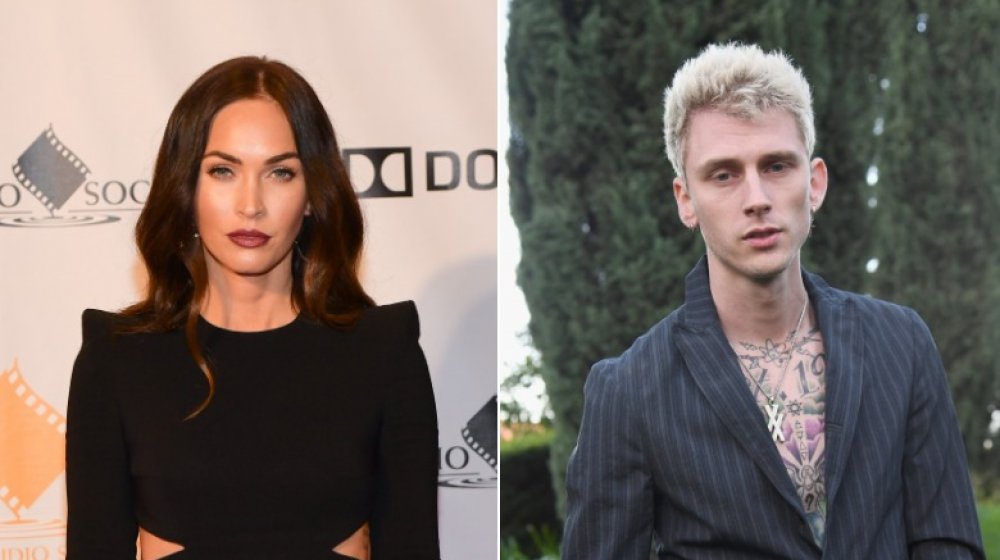 Matt Winkelmeyer, Kevin Mazur/Getty Images
Elle Hari, founder of Be With Your Twin Flame, answered our burning questions (pun!) about Megan Fox and Machine Gun Kelly's relationship. "Everyone has and is a twin flame. It's how we are all created," Hari exclusively told Nicki Swift. "While the physical world is made up of duality," Hari explained, "Our souls are from the 5th dimension where duality does not exist." So when we're born, our souls have to "assimilate" to the physical world, and to do this, our soul makes "two opposites of itself."
What happens to the other half? Hari explained, "One of your soul's polarities is in your physical body. The other polarity is in the physical body of your twin flame." But she said that the process of recognizing a twin flame (or soul recognition) isn't consciously or physically felt. Hari noted that the soul's two polarities activate and create a build up. This leads to a climax, called the "tipping point," which creates a push/pull between the flames. "What this does is cause one twin flame to push his/her energy completely and obsessively onto the other twin flame while it causes the other twin flame to pull his/her energy and focus away from the push twin flame," Hari added.
"It is only once this happens that one can know consciously and for certain that they have met their twin flame and have embarked upon their twin flame journey," she said. But what's the answer for Fox and Kelly?
Megan Fox and Machine Gun Kelly may have a ways to go yet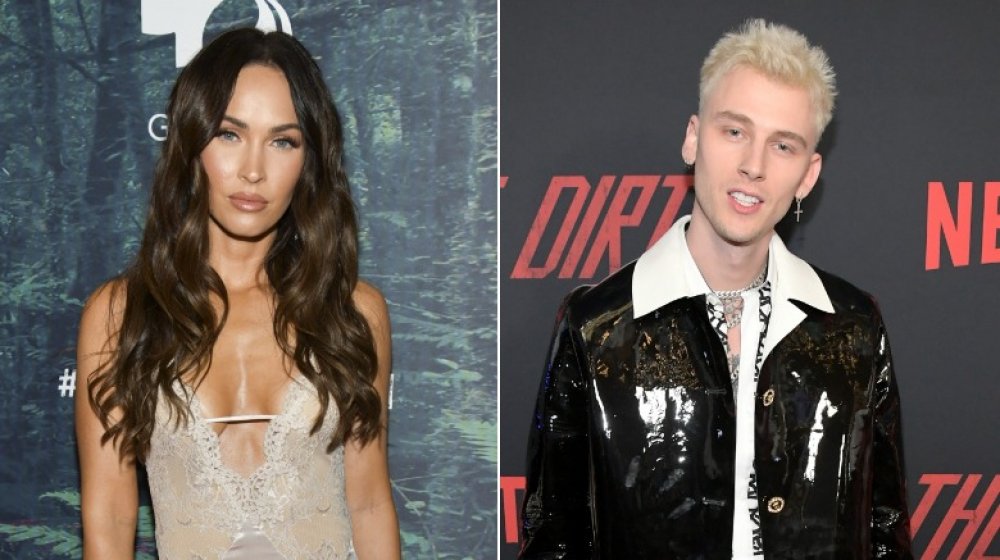 Rodin Eckenroth, Charley Gallay/Getty Images
Elle Hari, Ascension Alchemist expert, explained to Nicki Swift that it's too soon for Megan Fox and Machine Gun Kelly to know if they're actually at that level yet. "It is too soon for anyone — including them — to know if they are, in fact, twin flames," she said. Interestingly though, Hari said finding out if they're twin flames is "not the question that needs to be asked," but rather if they're experiencing a "twin flame journey." She explained, "Megan Fox's certainty... that she and Machine Gun Kelly are twin flames leads me to believe that, if they are twin flames, they have not yet experienced soul recognition."
Perhaps surprisingly, Hari explained doubt is part of the journey. "I have never encountered anyone who was 100% sure that the other person was their twin flame and who did not experience the doubt," she said. But certainty isn't what's important, according to Hari. What's essential is the journey of the twin flames. "The purpose of your soul recognizing itself within the body of your twin flame is to cause you to awaken to the twin flame journey which is one of self-love and discovery on the deepest level possible," she told us.
Maybe the saying, "It's not the destination but the journey," applies here for Fox and Kelly. Because if they are twin flames, they'll carry each other on a journey to deeper discoveries.